"Asymmetrical Jeans" Are Already the Strangest Fashion Trend of 2019
Asymmetrical jeans? The new fashion trend has the internet divided due to how bizarre it is.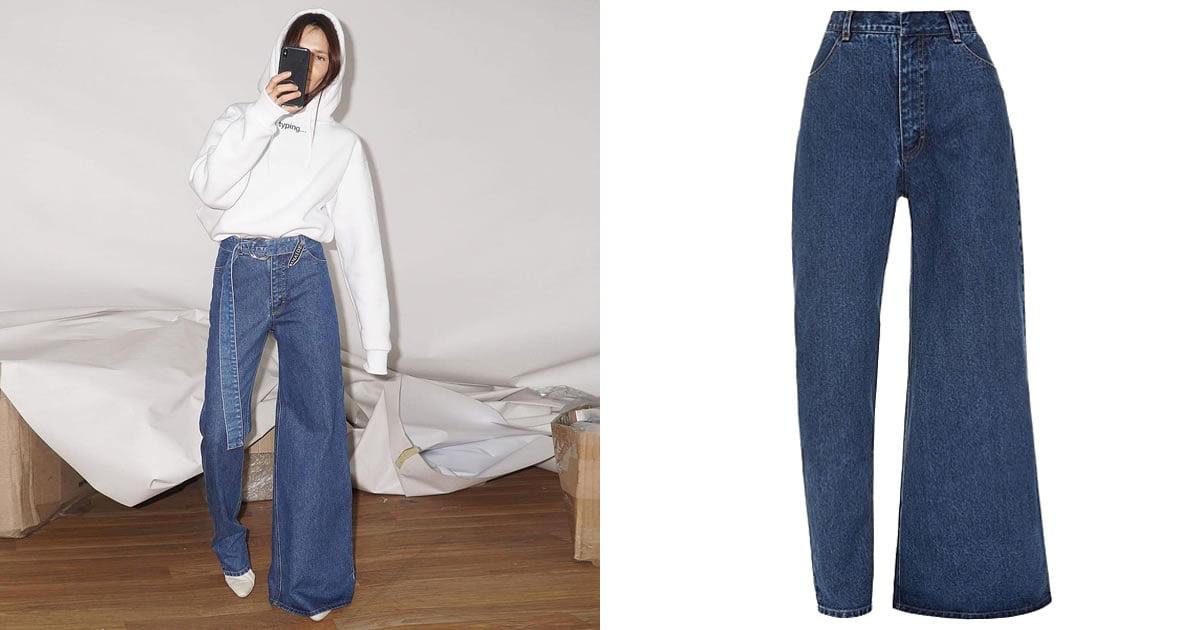 Article continues below advertisement
And now, designer duo Ksenia Schnaider are redesigning an American favorite — denim. Their attempt to take the 19th century invention into the 21st century? Asymmetrical jeans that seem to have the Internet divided. According to the caption included on the Instagram post, these creations are a part of Ksenia Schnaider's pre-fall collection, and are already available for pre-orders.
Article continues below advertisement
But being on the frontier of fashion doesn't come cheap. The pre-orders start at $375.
Article continues below advertisement
According to Vogue, Ksenia Marchenko based the design on two of her best-selling models, a wide-leg and a pair of high-waisted mom jeans.
"My partner, Anton Schnaider, said that it was too crazy and no one needs jeans like this, so I abandoned this idea for a couple of seasons," she told the fashion outlet. "But a few months ago, I realized that at least one person needs such jeans — me!"
"The jeans can surprise and make people smile," Ksenia added. She'll be bringing them to the streets during Paris Men's Fashion Week this month.
Article continues below advertisement
Ksenia's website states: "The designer family duo, Ksenia and Anton Schnaider, began their brand story in 2011. The masterminds behind the brand are constantly working hand in hand — creating fashion pieces combining reworked materials, perfect cut, Eastern European cultural quotes and spicing it up with some innovative digital concepts."
"Spending days on experimenting, and finally created the perfect trend —'demi-denims' taking the fashion world by storm since 2016, and becoming a hit amongst A-list celebrities. Ksenia Schnaider brand is available worldwide in more than 70 stores, such as on Shopbop, Selfridges and etc."
Opinions seem divided on Instagram. One user wrote: "Stupidest thing I've seen in a while."
Others were inspired, with one student writing: "I'm making a pair like this for my final collection at university!"
What do you think of the jeans?