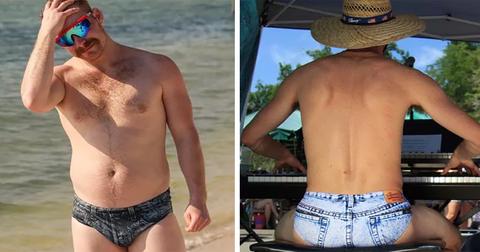 'Denim' Speedos Are a Thing Just in Time for Summer
By Mark Pygas

Updated
Denim is as American as apple pie. Which is probably why Y/Project decided to release a pair of $315 denim panties a few months ago.  And now, Shinesty has decided to release a range of fake denim speedos so that men can have their own Daisy Dukes this summer. 
The jeados are actually polyester and spandex, because denim doesn't seem like it would be fun to swim in, but they are styled to look like denim. But just look at these masterpieces...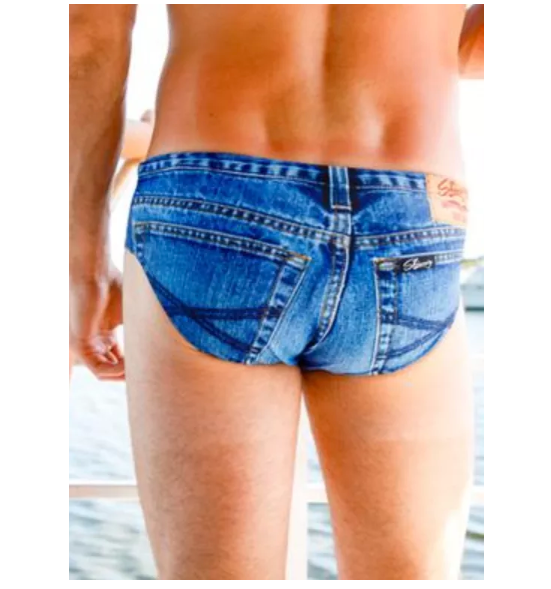 "They say jorts are the above-ground pool of the shorts world. We'd be inclined to agree. Our denim print swim brief, also known as the Jeado, also known as the Daytona Dong Sarong is just like that, except it is the above-ground hot tub of the swim brief world...or something like that. It is like eating a bag of chips in church." 
"Everyone looks over at you with disgust, but deep down they want some too. And if you're really risky you'll combine those last 2 sentences, eating a bag of chips in church while wearing this denim swimsuit. You'll probably get tossed out, but you'll look and taste good doing it." 
The site specifies that the speedos "should be paired with caterpillar-style mustaches for optimal results."
They come in a number of classic styles, including the Daytona Dong Sarong.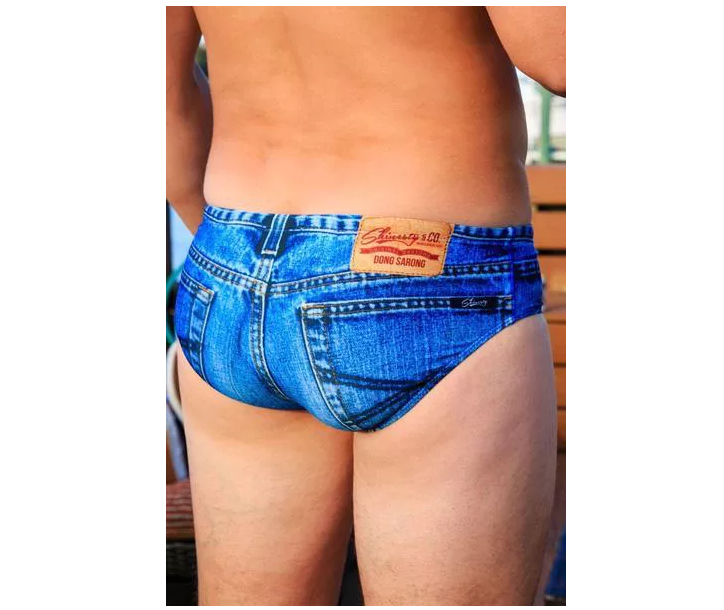 The Houston Hog Holster in black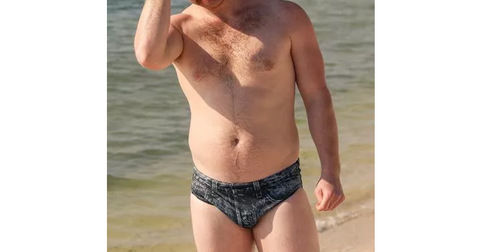 And the Assid Washers, which seem pretty self explanatory.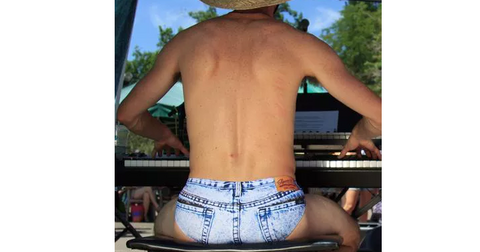 The quick-drying material, made of 88 percent Polyester and 12 percent Spandex, is designed to be "soft and smooth on your gear," according to Shinesty, and is fully lined, with an elastic waistband and drawstring. 
How could anyone resist a pair of these?