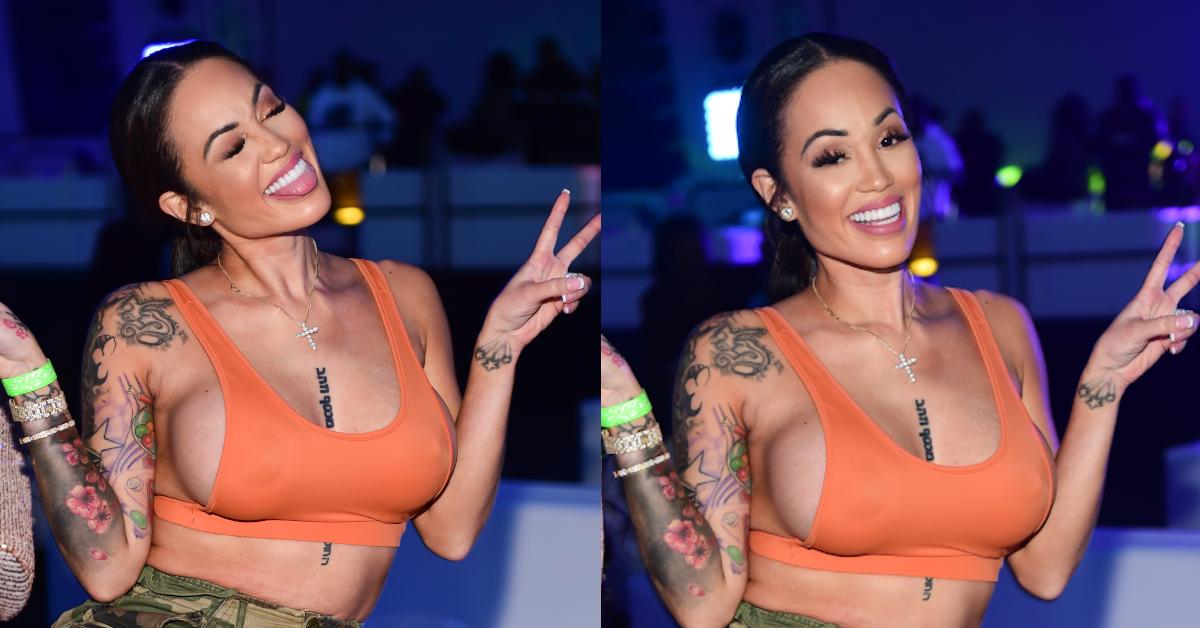 Deontay Wilder's Wife, Telli Swift, Is a Gorgeous Cast Member of 'Wags: Atlanta'
Both Deontay Wilder and Tyson Fury are extremely fortunate men. They busted their butts to climb the ranks of the boxing world to accomplish a crap ton inside the ring, cementing their legacies, and rankings, in the sweet science. But they're also fortunate enough to have some pretty amazing relationships outside of the ring with some incredible women. For Tyson, it's his wife Paris, and for Wilder, it's his fiance, Telli Swift.
Article continues below advertisement
The "Bronze Bomber" was previously married to Jessica Scales. They were wed in a hushed ceremony on Oct. 16, 2009 and had three children together: Ava Wilder, Deontay Wilder Jr., and Dereon Wilder. Scales also became a stepmom to Wilder's daughter, Naieya Wilder, who was born with spina bifida from his ex-girlfriend Helen Duncan.
Jessica and Deontay ultimately split in 2017; rumor has it that Deontay's engagement in extramarital flings were to blame.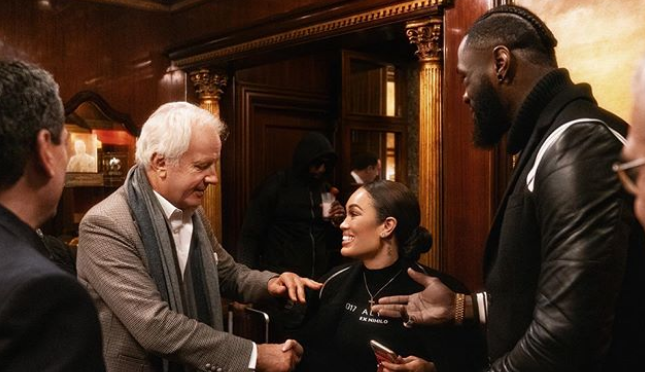 Article continues below advertisement
Shortly after his split with Jessica, Deontay was publicly dating Telli Swift, and the two had a daughter together on March 7, 2019. Rumor has it that Deontay had been secretly dating Telli as early as 2015 before the two of them went official.
Article continues below advertisement
However, Telli isn't just a sports star's trophy wife. Prior to being the future Mrs. Wilder, she was a successful model and then transitioned into the world of reality TV on WAGs: Atlanta. She has a pretty busy public speaking schedule as well, is a fashion designer/stylist, and started the Boxing WAGs Association.
Article continues below advertisement
The foundation is "comprised of talented and diverse wives and girlfriends of active and retired boxers...[and its] mission is to unite and empower... members to perform and support philanthropic initiatives that enhance the quality of life for families in our communities."
Boxing WAGs helps to raise funds and awareness for families with a focus in women's issues.
From the site's mission statement, written by Telli: "The world needs strong women. Women who will lift and build others, who will love and be loved. Women who live bravely, both tender and fierce. Women of indomitable will. The purpose of the BWA is to have an alliance of women within a network who are fully committed to collectively affect change within themselves as well as their surrounding communities."
Article continues below advertisement
Article continues below advertisement
While the BWA is focused on helping people from all over, it also empowers its members, event organizers, and caregivers a chance to benefit from its endeavors as well, by highlighting their philanthropic roles and activities for the rest of the world to see.
Deontay Wilder is very outspoken of the work Telli does and is extremely supportive of his fiance, and she does the same for him.
She wasn't afraid to let loose either when it came to predictions of her man's second match against Fury.
Telli said that Tyson will get "knocked the f*** out" and that the "@BronzeBomber [is a]bout to catch another body." After judging from Deontay's last showing against Ortiz and his first bout against the Gypsy King, that might very well be the case.