It's Maddening and Beautiful How Much Tyson Fury Loves His Wife, Paris
Tyson Fury and his wife, Paris, have been together for over 10 years, and they look as happy as ever. Learn more about this adorable duo.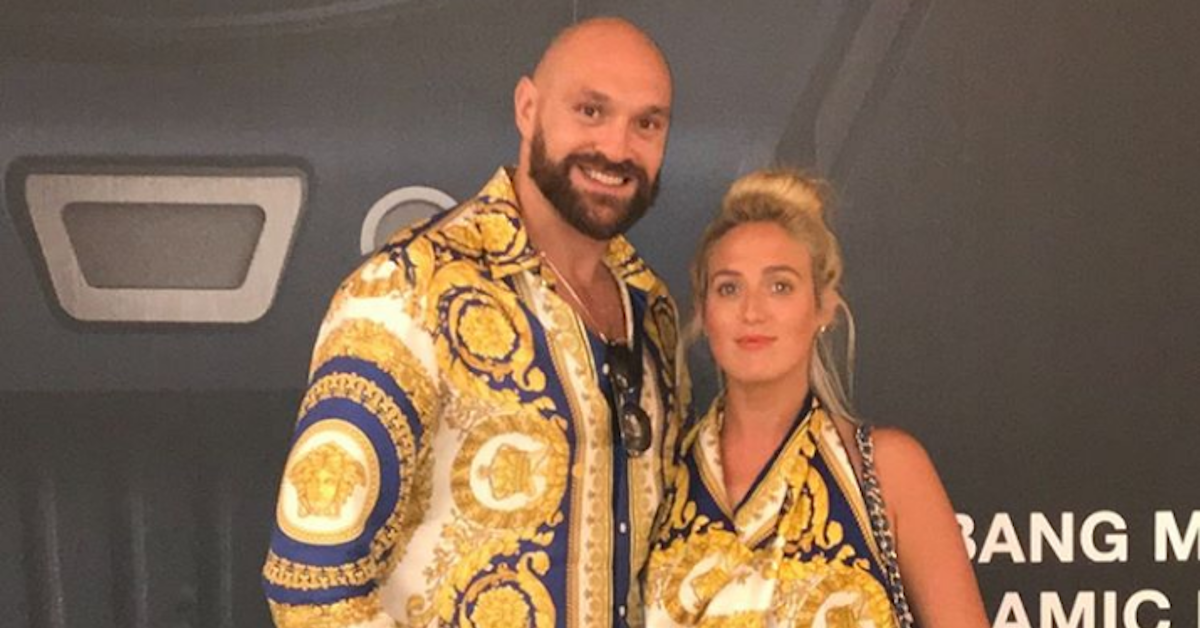 The story of how Tyson Fury and his wife Paris met seems like something straight out of an old-school storybook, and I mean that in every sense of the word. Tyson isn't called "Gypsy King" for nothing — he's a legit Gypsy from Wythenshawe, Manchester. Paris was raised in a family of travelers in Doncaster, South Yorks.
The two met at a wedding, Tyson was only 16, Paris was 15. They instantly hit it off, spending every weekend together either going ice skating or catching a movie.
Article continues below advertisement
Remember when I said storybook? Well that was a common theme that carried throughout their relationship. The couple didn't sleep with one another until their wedding night, as per Gypsy traditions.
Paris spoke about their conservative union: "Even after we got engaged, Tyson would sleep in a caravan at my parents' home, while I slept inside the house."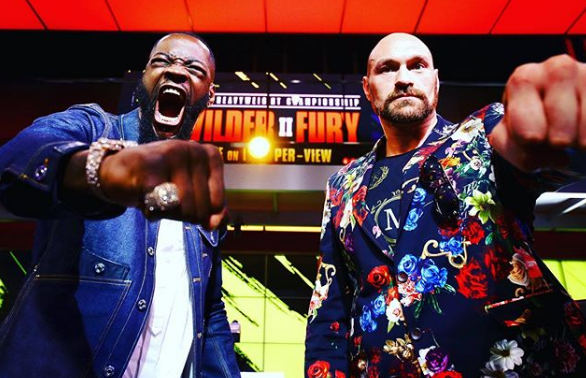 Article continues below advertisement
Paris tied the knot with Tyson when she was just 19 years old (she's now 30), in that time, the couple had five kids together. She actually informed Tyson that she was pregnant with their fifth, the same day as his championship bout against Wladimir Klitschko, who is considered one of the greatest heavyweight fighters of all time. Tyson won the fight by decision and since then has been very vocal about the battles he soon faced outside of the ring.
After becoming heavyweight champion of the world and upsetting Wladimir, Tyson had fallen into a depression. He drank too much, did mounds of cocaine, and began eating like there was no tomorrow. He hardly looked the part of a top-level professional boxer and more of a man on a permanent bender. But he managed to mount an impressive comeback, even if his return was anything but glamorous.
Article continues below advertisement
The "Gypsy King" has maintained that he was able to battle his addiction issues and unhealthy eating habits thanks to the love and support of Paris. After a 32-month layoff from the sport, Tyson made a stunning return to defeat 39-year-old Albanian pugilist Sefer Seferi on May 20, 2018. All eyes were on Tyson for multiple reasons: he had returned to the ring sporting a huge gut, tipping the scales at 276 pounds.
Article continues below advertisement
Tyson won the fight handily — he had a successful tune up fight back in the world of boxing, but his fight wasn't over. Paris revealed that she knew she had suffered a miscarriage before his fight with Seferi, but elected not to tell him until after the match. The next day, she told him the news and they went to the doctor to confirm what Paris already knew.
Heartbroken, they consoled one another, but were happy to discover five weeks later they were pregnant again.
Tyson Fury vs. Deontay Wilder 2.
It's no secret that heavyweight boxing, up until a few years ago, has been very, very boring. With Klitschko out-jabbing everyone to death and a lack of really loud-mouthed and exciting challengers to pose him problems, the division was primed for a comeback. Now, there's a slew of wonderful fighters who are getting more and more exposure. Deontay Wilder, Andy Ruiz Jr., Anthony Joshua, Luis Ortiz, Joseph Parker, Oleksandr Usyk... the list goes on and on.
Article continues below advertisement
However, the first match between Wilder and Fury was one of the more entertaining heavyweight contests that have been aired in recent years. With Fury being the more active fighter and seemingly outboxing Wilder throughout each round, frustrating the American, he seemed to do a great job of avoiding the big power punch everyone knew was coming.
Here's the thing though: knowing it's coming won't do anything to stop Deontay's power.
Article continues below advertisement
He has managed, in every single one of his professional fights, to land that hand at some point. To date, Wilder has 42 wins with 41 of them coming by knockout: that's an insane ratio. What's equally insane is that he managed to land his power shots against Fury, sending the Brit to the canvas.
By all accounts, it looked like the fight was over. But then, out of nowhere, Tyson rose up from the ground like the Undertaker.
Article continues below advertisement
It was probably the most iconic moment in heavyweight boxing history that ultimately ended in a draw after Tyson rallied back to out-punch Wilder. They will get a chance to settle the score come this Saturday, Feb. 22.