The Third and Final Season of 'Derry Girls' Sees Sister Michael on Crutches
The third and final season of 'Derry Girls' is finally on Netflix, and viewers are curious to know why Sister Michael is on crutches. Details inside.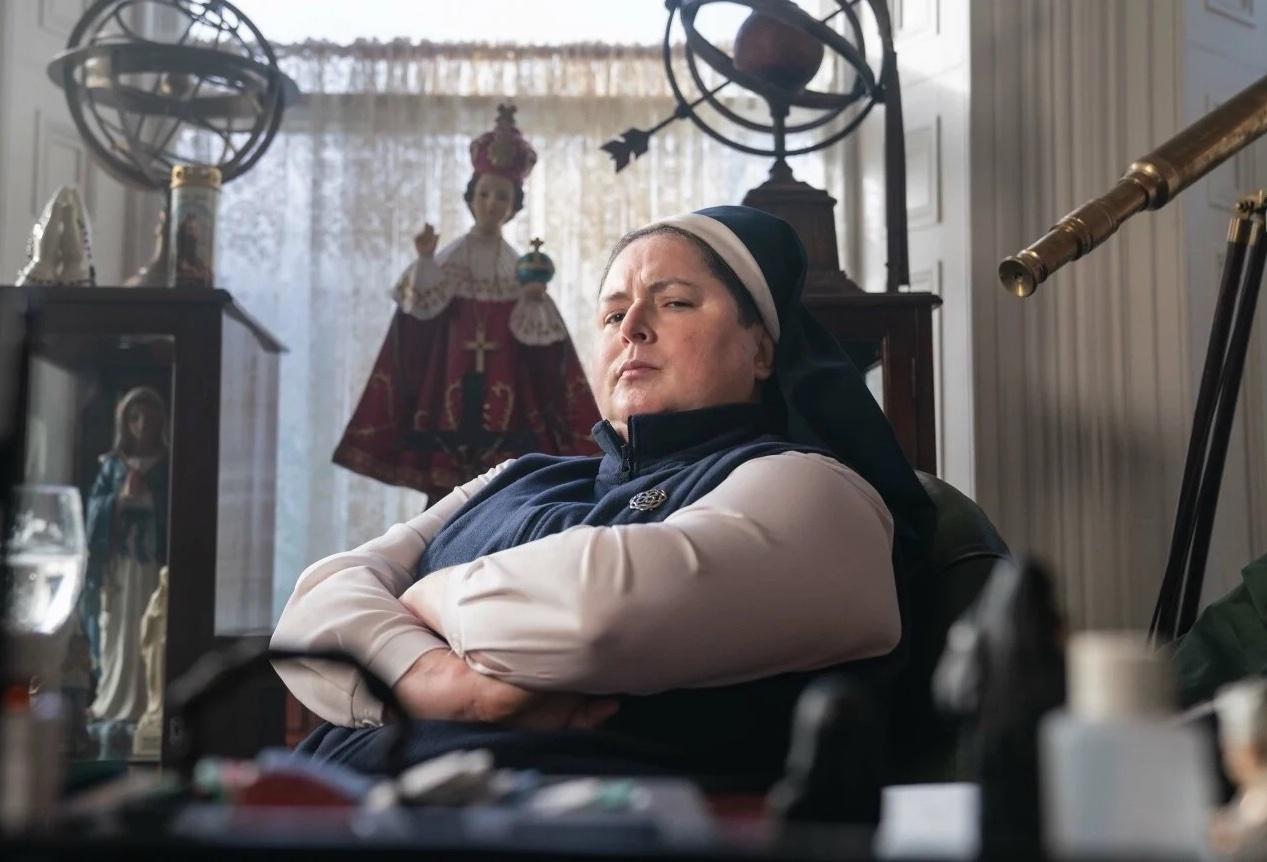 Although the show concluded in May 2022, viewers outside of the United Kingdom are now officially tuning in to the third and final season of Derry Girls. The third installment takes place in the mid-to-late 1990s and follows our favorite teens — Erin, Orla, Clare, Michelle, and James — as they navigate the last few years of The Troubles in Northern Ireland.
Article continues below advertisement
While most Netflix subscribers are fully invested in the storyline surrounding our core five students, we couldn't help but wonder what's wrong with Sister Michael (Siobhán McSweeney). Whenever the nun and headmistress of Our Lady Immaculate College is on-screen, she's using crutches — what happened? Let's find out.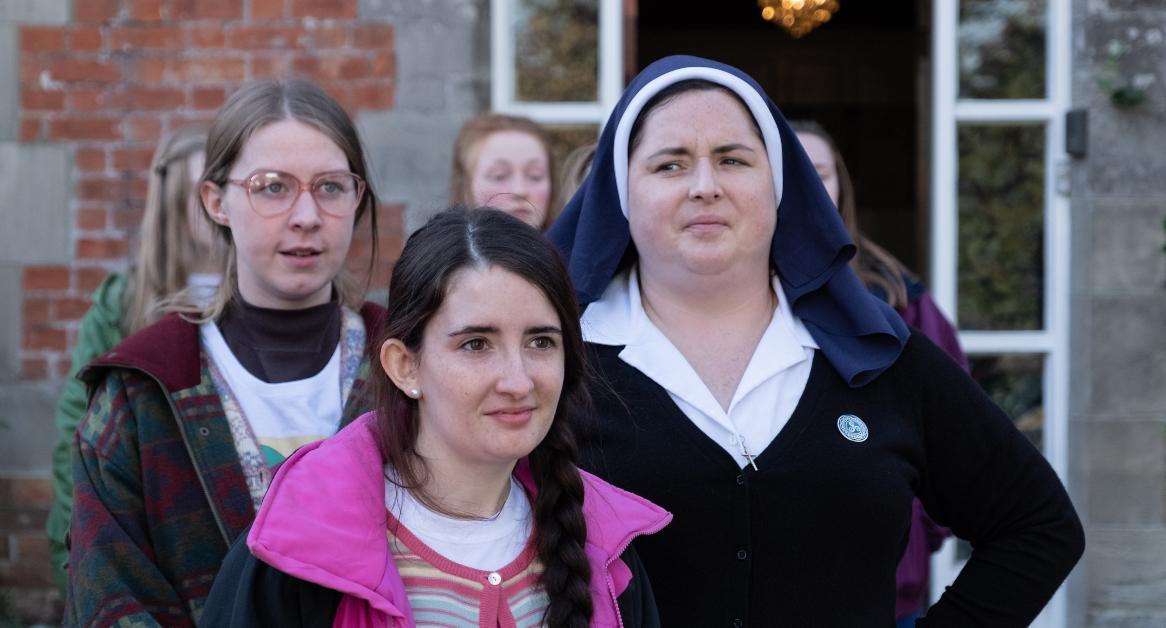 Article continues below advertisement
Why is Sister Michael using crutches on 'Derry Girls'?
As it turns out, the actress behind Sister Michael sustained a real-life injury that resulted in her being on crutches. In September 2021, Siobhán took to Twitter to reveal she had been released from the hospital after breaking her leg.
"Now that I've made my jailbreak, can I just say thank you SO MUCH to the patients and staff of @CUH_Cork for minding me so well these past few weeks?" she wrote alongside a photo of her sitting in a wheelchair with a bandaged right leg.
Article continues below advertisement
"I've had the very best of care, from laughing with the cleaners to crying with the deeply capable and caring nurses, [and] the amazing women I met on the ward with hips and no hips and chipped ankles and shoulders and very broken legs ... it's a hard thing to care. And I was surrounded by experts. I'm beyond lucky," Siobhán added.
Article continues below advertisement
She also showed appreciation to the skillful doctors and surgeons who "patched [her] back together."
"I'm in awe of my battered little body and it's ability to heal with the expertise of Science and Smart People. All hail Science and Compassion. All hail Humans," Siobhán concluded.
Siobhán McSweeney revealed she broke her leg while filming 'Holding.'
In April 2022, Siobhán appeared on the Irish chat show The Late Late and told host Ryan Tubridy that she broke her leg while filming the TV adaptation of Graham Norton's debut novel, Holding.
"I broke my leg," she explained to Ryan via RTÉ. "I fell off my bike in West Cork, and broke the back of my knee and the top of my tibia. It's just left me with a very interesting limp for the time being." She added that the limp "gives [her] character."
Article continues below advertisement
In regards to the production of Holding, the 42-year-old Irishwoman noted that she filmed most of her scenes on a broken leg.
"If I told you I did half of it with a broken leg, it's a testament to the crew," she recalled. "So listen, if you're watching and you get bored — though you won't — you can play this little game. 'Siobhan, has she got two legs in this scene or only one?'"
She humorously added, "there are scenes, I kid you not, where I'm being filmed from the waist up because there's about three assistant directors holding me. That's why it's called Holding."