Desiigner, DJ Whoo Kid, and Slushii Came Together in an Unconventional Way to Create "BAKIN" (EXCLUSIVE)
Desiigner's new collab with DJ Whoo Kid and Slushii, "BAKIN," is already making waves in music. The trio open up about its creation in an exclusive chat.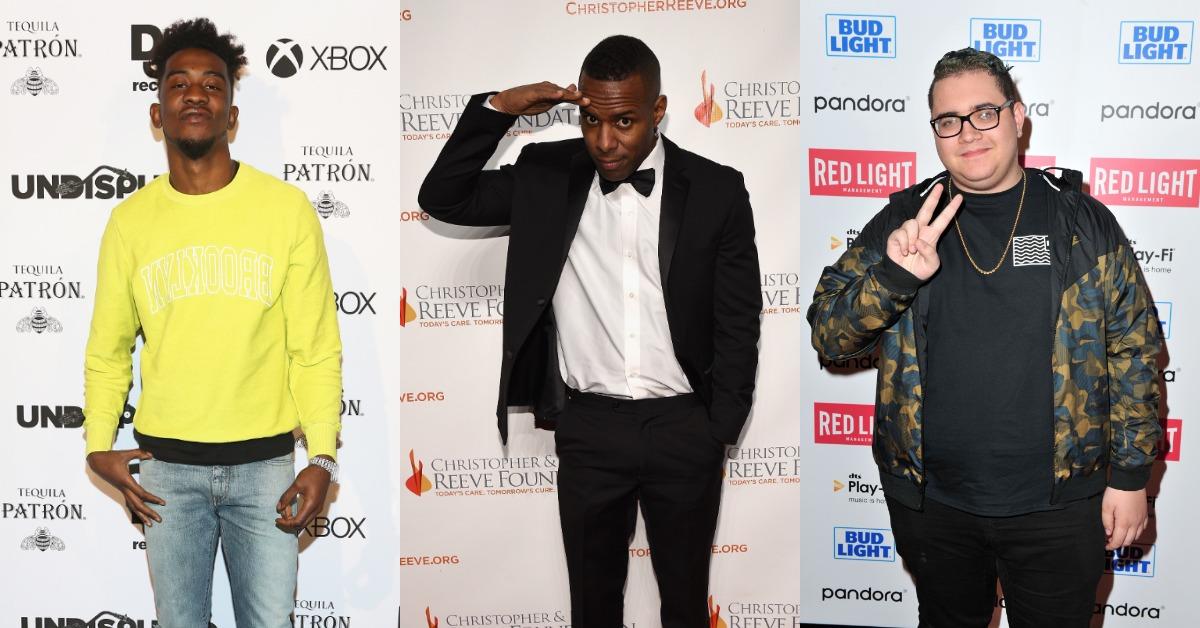 With stacked celebrity guest features in its music video, an explosive beat, and catchy lyrics, Desiigner, DJ Whoo Kid, and Slushii's new collaborative track "BAKIN" has a little something for everyone. Initially released on Feb. 4, 2022, the song has since garnered quite a lot of attention online. Whether this is due to the Bob Saget and Snoop Dogg cameos in its music video or Desiigner's signature raps, one thing is clear: "BAKIN" is a hit.
Article continues below advertisement
In an exclusive interview with Distractify, Desiigner, DJ Whoo Kid, and Slushii broke down the unconventional way that their trio came together and what it was like working with one another on "BAKIN." Keep scrolling to get a glimpse into the three famous artists' creative process.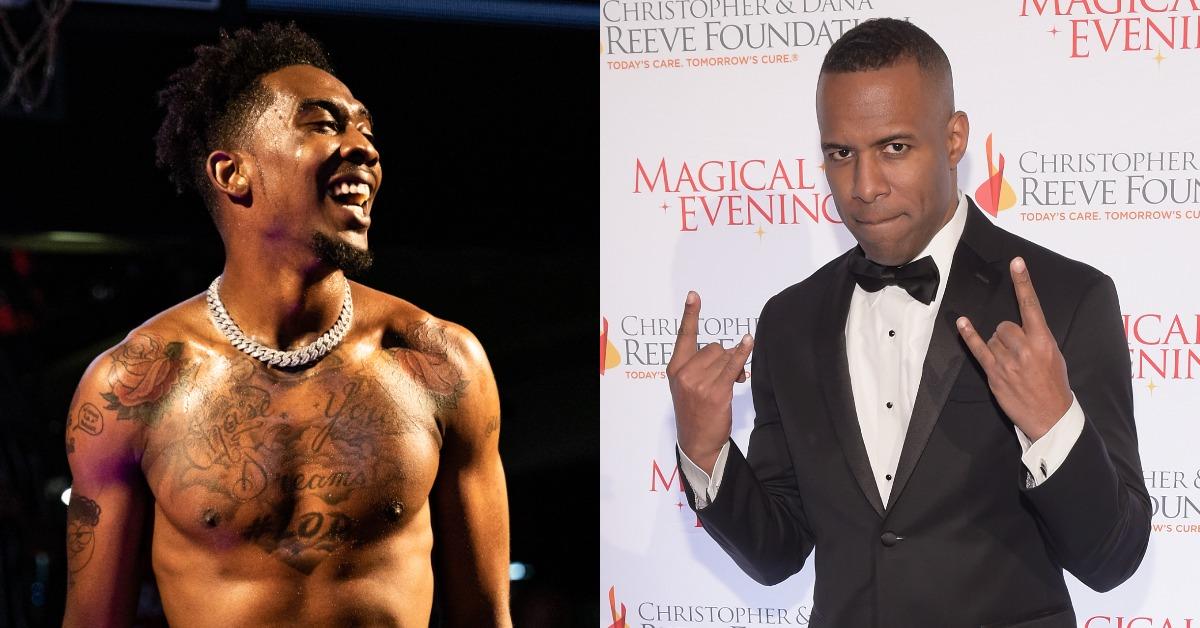 Article continues below advertisement
Desiigner and DJ Whoo Kid's past beef actually brought them together to create "BAKIN."
It's not often that you hear about celebrity beef actually bringing the two involved parties closer together, but that's exactly what went down between Desiigner and DJ Whoo Kid. The latter explained to Distractify that he received a call informing him that Desiigner had slept with his ex, which prompted him to confront the rapper.
However, instead of arguing with him, DJ Whoo Kid proposed that the duo work together on a new song and let bygones be bygones.
DJ Whoo Kid seemed unphased by the whole ordeal, saying, "70 percent of everyone in the hip hop industry has f--ked ... and that goes for any kind of industry." He went on to elborate, "I f--ked some chick that George Clooney f--ked, you know ... I mean, Slushii probably f--ked someone that I've f--ked."
Article continues below advertisement
Slushii concurred, telling DJ Whoo Kid during our chat that "it's not weird unless you make it weird," to which DJ Whoo Kid responded, "Chris Brown probably f--ked your girl. What are you going to do, get mad at Chris Brown? No, exactly — you're going to probably go out with the motherf--ker to Nobu ... and get some sushi."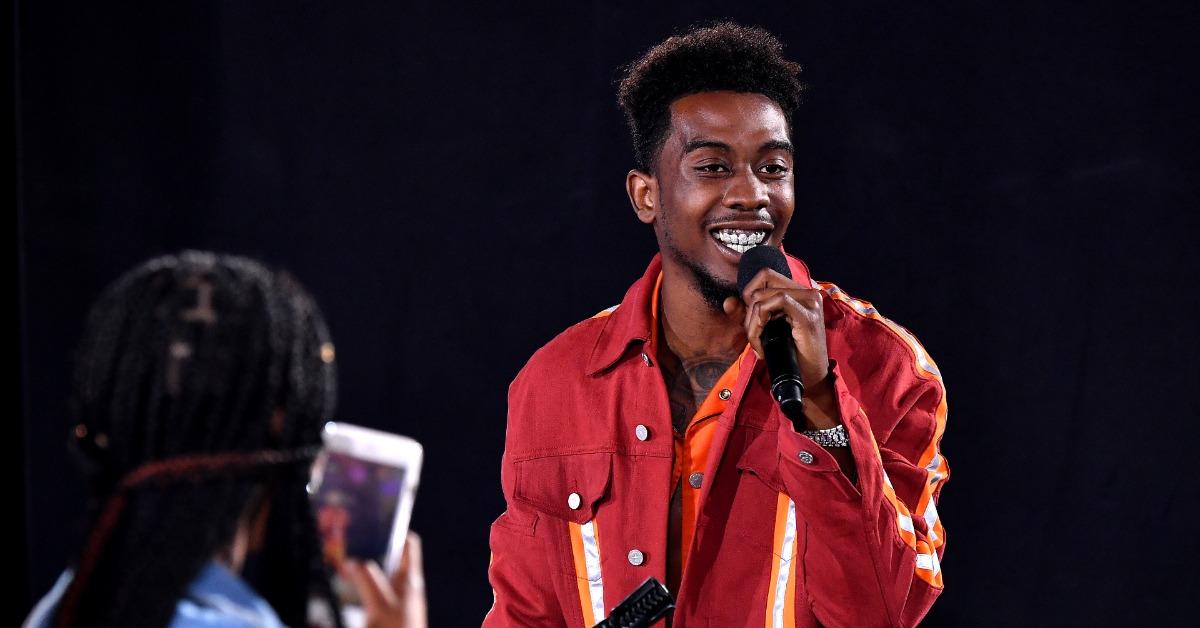 Article continues below advertisement
Although it started off very close to a beef, Desiigner was ready to deliver when DJ Whoo Kid called.
The "Panda" rapper said that he felt the need to deliver bars when DJ Whoo Kid told him to give the song his signature energy. "I wanted the record to sound good, and when I heard the beat I was like, 'This s--t's gonna be really crazy, man.' I think we had a couple of drinks going in the room, too. We were just having a good time, and I couldn't wait to put it out," the artist told Distractify. Clearly, all's well that ends well.
In the time since, the situation has become nothing more than a funny joke for the duo, and DJ Whoo Kid was quick to sing Desiigner's praises when asked about his work ethic.
"I just can't believe how fast he did it effortlessly," the DJ explained. "Like, he did it with no thought process. He dropped, like, two other [songs] recently, too ... I can't imagine how quick he moves. [He has] a new joint out now. This motherf--ker is like a hip-hop machine."
Article continues below advertisement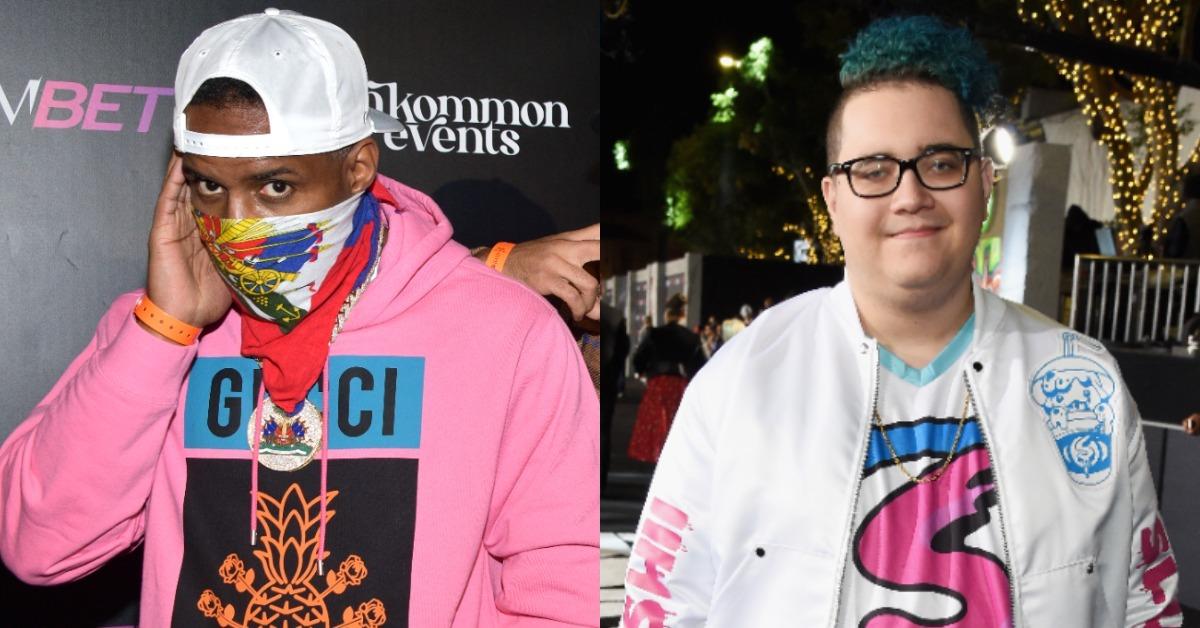 DJ Whoo Kid and Slushii met through Steve Aoki.
DJ Whoo Kid and Slushii came together for the first time while performing together in Vancouver and were actually introduced by their mutual friend Steve Aoki. Although their first meeting was only brief, Slushii said, "I was like, 'One day we will meet again and we will create.'"
"I think Slushii imprinted on me, and vice versa. I was like, 'this kid is kind of cool,'" DJ Whoo Kid said of his initial feelings meeting Slushii.
Article continues below advertisement
He added that "the real reason is ... [I saw] like 30,000 people going crazy to his single, and nobody ever heard of this guy. I was like, 'Oh, my God. Who the f--k is this guy everyone is going crazy [for] with green hair?'"
Once Slushii sent DJ Whoo Kid the original beat to "BAKIN" a few months later, they were ready to get things in motion.
Article continues below advertisement
DJ Whoo Kid has big goals for "BAKIN."
DJ Whoo Kid attributes the trio coming together to fate. "I'm making it clear, like, we all came together. This record was from all of us is getting together. It wasn't like, 'I need Desiigner for this s--t.' Maybe I called Slushii, but overall, this was a weird fate situation," he told us.
He then made it clear that "BAKIN" was made "for us, the DJs. This is our flashy record."
DJ Whoo Kid envisions that same crowd reaction to "BAKIN" that he saw at Slushii's show when they first met. "We're coming out with the guy who had a billion views from f--king 'Panda,' and we're just, like, riding that algorithm as DJs ride the algorithm. That's it," he said.
The star added, "All I want is ... to be in front of 100,000 people with Desiigner, and [have] Ye kind of like, bobbing his head to it. That's it."
Be sure to check out "BAKIN," available on all platforms now!