Deuce Vaughn's Epic NFL Draft Call Was a Full-Circle Family Moment — Details
In a true full-circle moment, Deuce Vaughn got his own NFL draft call from a familiar voice — his father! Details on the sweet family moment.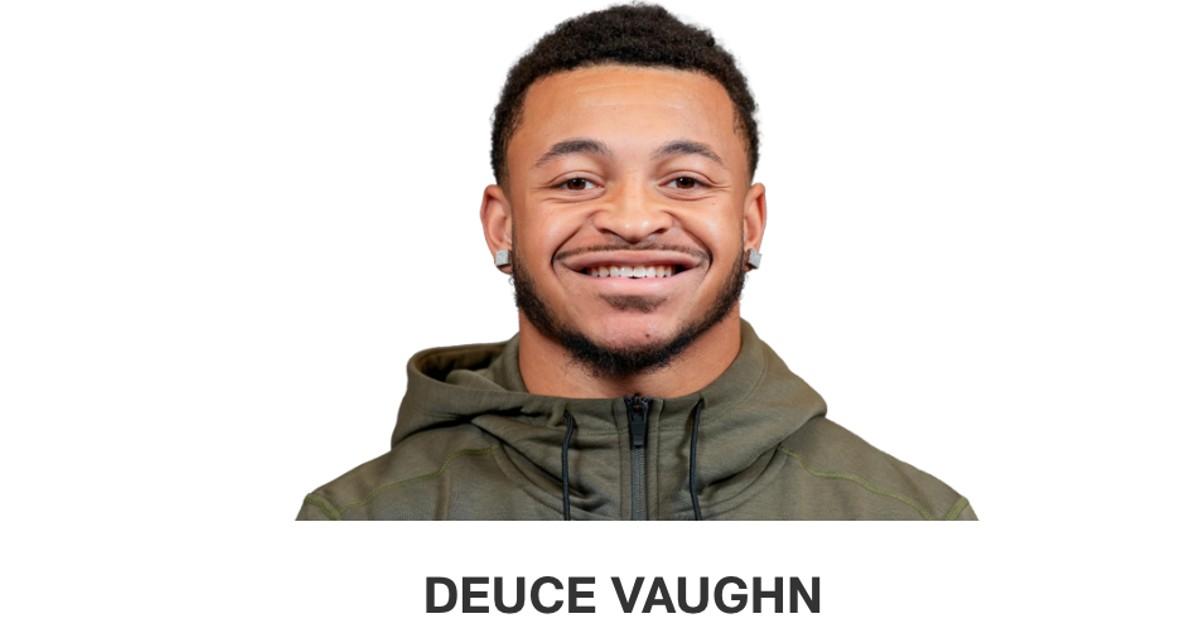 It's natural for any parent to want their children to follow in their footsteps, but it's even better when they can help their kids reach the next step in their career journey.
Such was the case for football running back Deuce Vaughn, who was drafted by the Dallas Cowboys during the NFL draft.
Article continues below advertisement
Deuce's draft moment actually became a full-on family affair thanks to his father. So why did a sweet father-son moment go viral during the NFL draft?
Here's everything we know about why Deuce's father made for a newsworthy sports moment off of the football field!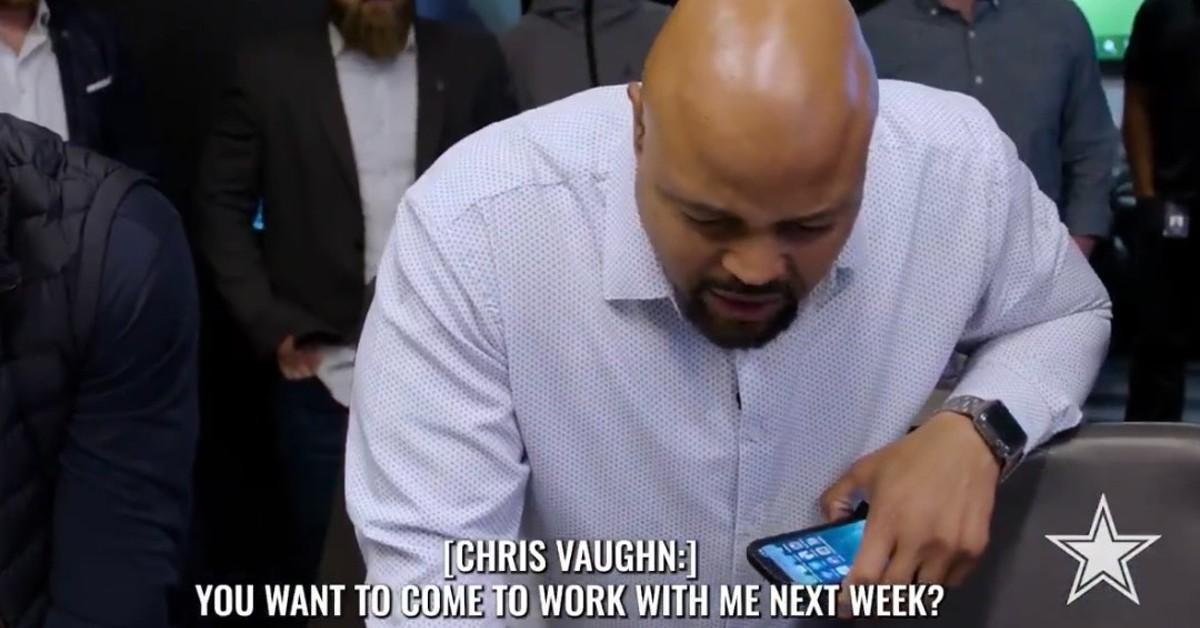 Article continues below advertisement
Who is Deuce Vaughn's father? In a phone call, the Cowboys scout tells his son he was drafted.
Deuce's father, Chris Vaughn, was the man who actually made the pivotal call to his son to inform him that he had been drafted by the Dallas Cowboys.
In a sweet father-son moment that has since gone viral, Chris asks Deuce, "You want to come to work with me next week?"
So how long has Chris been a part of the Dallas Cowboys staff? What is his role on the team?
According to Sporting News, Chris has been a scout for the Dallas Cowboys since 2017, so his co-workers naturally gave him the opportunity to call his son when Deuce was officially drafted by the Texas team.
Chris himself told Sports Illustrated that it was a team decision not to have him write a scouting report on his son for the purposes of the draft.
Article continues below advertisement
He said, "I wrote over 350 evaluations on college players in this draft. I did not write one on him ... I evaluated all those kids, but that was our organizational decision to not have me do it. … I thought that was good."
The Dallas Cowboys staff also decided that Chris would not be allowed to grade his son's performance as a college football player back before the NFL draft began, per the same report.
Article continues below advertisement
Chris understandably became emotional when he was finally given the go-ahead to give his son the official call, given that it took the team a while to get to Deuce.
Deuce's father explained, "The dad in you wants to say, 'Hey, my son's the highest-rated guy on the board right now. Why aren't we considering him at this pick?' The professional in you, is like, 'We want what's best for this organization.'"
Per ESPN, Deuce also felt the impact of the full-circle moment when he got the call from his dad: "Over the past 21 years of my life and to see [my dad] react the way that he did, I'm not going to lie ... it was a tearjerker."
Naturally, Deuce only had one response when his father asked if he wanted to go to work with him: "I wouldn't mind that at all."