Commissioner Roger Goodell Is Subject to Constant Booing — Why Is That?
Every year at the NFL draft, NFL commissioner Roger Goodell gets booed by everyone in attendance. Why is that? Here's everything we know.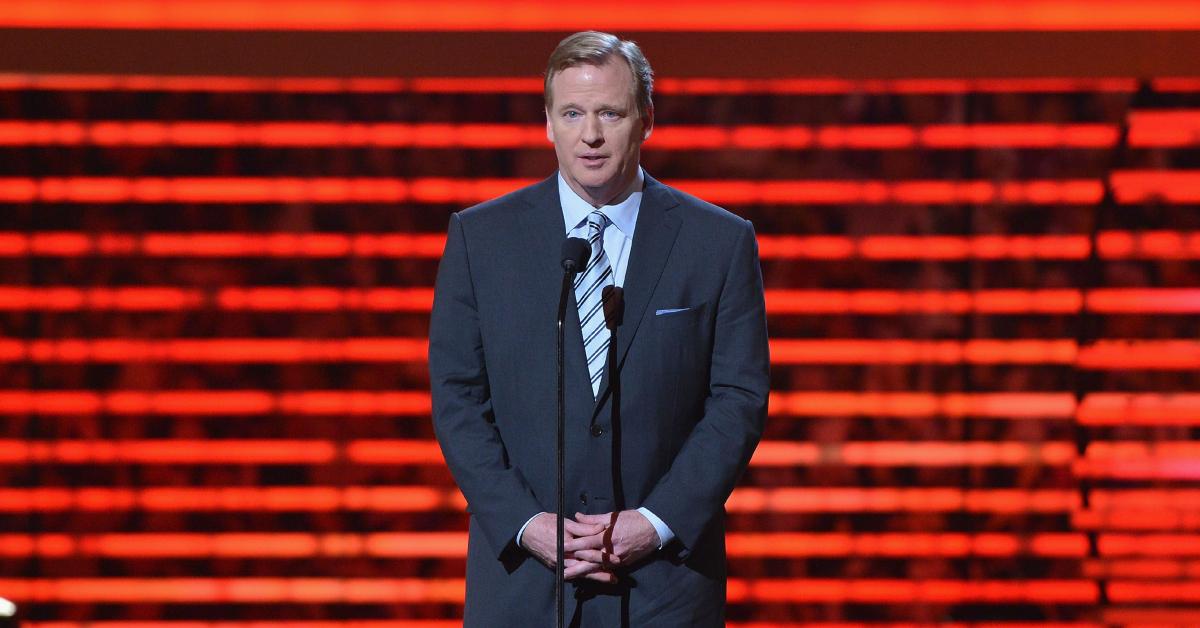 Every year at the NFL draft, spectators are not shy about expressing their true feelings toward Commissioner Roger Goodell. As soon as he takes the stage to declare the start of the draft, the crowd immediately erupts into boos and refuses to let up once Roger begins speaking.
Article continues below advertisement
Now, the disapproving responses don't end there — anytime Roger appears on stage to announce a team's selection, fans in attendance vigorously boo him. What's up with that? Why does the NFL commissioner always get booed?
Keep reading to find out!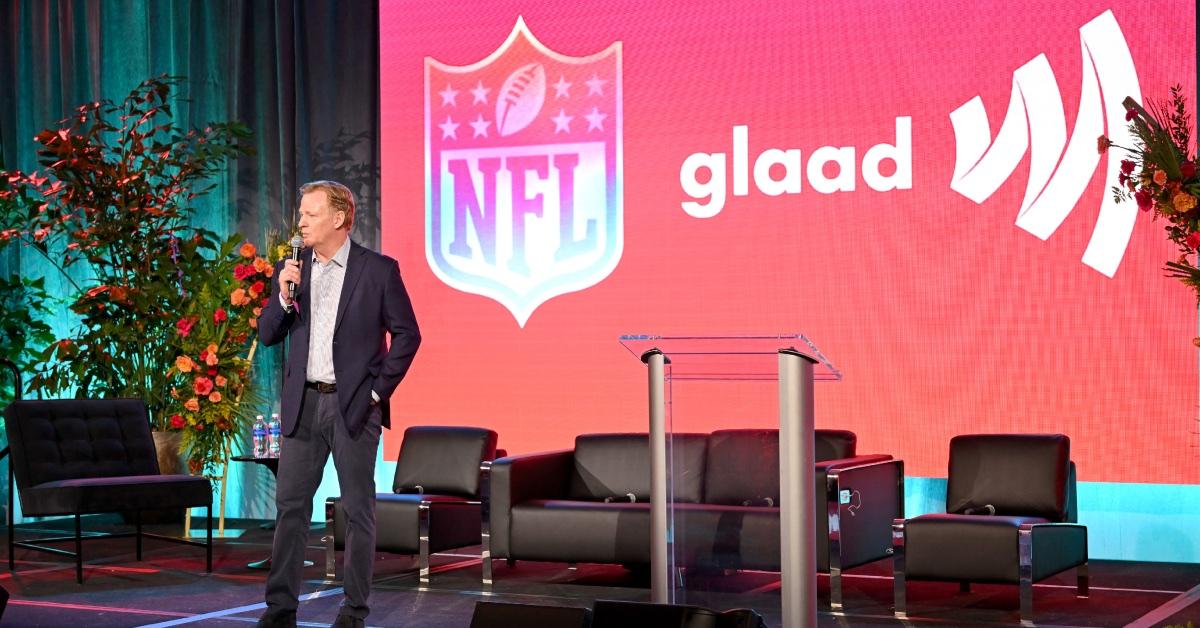 Article continues below advertisement
Why does the NFL commissioner get booed?
It's not an NFL draft if there isn't a massive crowd booing Commissioner Roger Goodell. The opportunity to react this way toward him isn't as surprising as many make it out to be — it's a well-established tradition in the NFL community.
As the figurehead of the NFL, the multimillionaire is the person everyone loves to hate; if something doesn't go the fans' way, he's the one to take the fall. Thus, crowds can't resist the chance to unleash their anger through a negative response, especially booing.
Article continues below advertisement
The reaction dates back as far as 2016, and it doesn't seem to be letting up; in fact, we believe the boos are getting rowdier each NFL draft. But, with Roger extending his contract in 2019, it appears he doesn't mind being the target of intense booing.
Sometimes, we think Roger even embraces the boos; during the 2020 NFL draft — which was virtual due to the COVID-19 pandemic — he paused his speech to allow the fans to boo him virtually.
Article continues below advertisement
"It's a draft tradition and one that I genuinely enjoy ... let's hear it from you right now," Roger said of the booing during the 2020 NFL draft before pivoting to the monitor behind him.
Soon, the computer screen displayed NFL buffs nationwide booing him, including former New York Giants defensive end Michael Strahan. Roger even told Michael that he "could do better than that." OK, that's iconic behavior.
NHL commissioner Gary Bettman also gets booed.
Sure, it seems Roger Goodell is public enemy No. 1 in the sports industry; however, NHL commissioner Gary Bettman is also subject to harsh boos anytime he appears in front of the hockey fanbase. While this might also be a tradition, Puck Prose reported that Gary is genuinely despised by NHL fans for several reasons.
Article continues below advertisement
For one, lockouts have become a common occurrence in the league.
Before Gary assumed the position as commissioner, the NHL never once had a lockout; but, since he's taken over, there have been three lockouts, "including the only time in North American professional sports history an entire season was canceled back in 2004–2005."
Additionally, NHL fans claim that Gary has commercialized the game of hockey to stay relevant and secure in the sports business. Finally, many believe he made the sport "soft," but we simply think the safety precautions are evolving to protect its athletes.