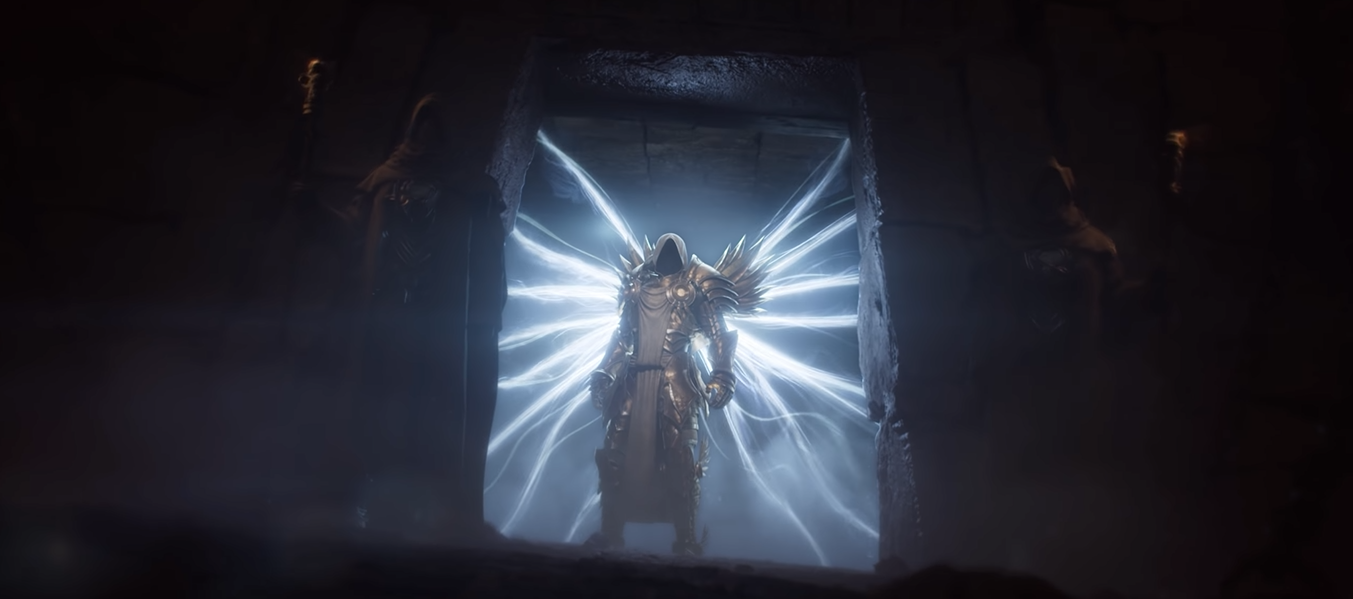 'Diablo 2: Resurrected' Is Finally out, and Fans Aren't Happy With Its Bugs
The critically acclaimed demonic action RPG has made its way to current-gen hardware in a brand new remaster. Diablo 2: Resurrected was released by Blizzard Entertainment on Sept. 23, 2021. It's currently available on PC, Nintendo Switch, PlayStation 4 and 5, Xbox One, and the Xbox Series X/S.
Article continues below advertisement
Originally released in 2000, Diablo 2 received universal praise and won heaps of awards while shattering several sales records in its time. Among its many achievements, the game received the Interactive Achievement Award for Computer Game of the Year in 2001. Given all that success, a remaster seemed almost inevitable.
Unfortunately, lightning didn't strike twice for this classic game. Upon its Day One release, Diablo 2: Resurrected is making headlines for disappearing characters, to say the least.
Article continues below advertisement
Characters were disappearing in 'Diablo 2: Resurrected.'
During its initial launch, users on Reddit reported that their progress was suddenly disappearing. Players were complaining that their games were crashing, and after they logged back in, the levels they had gained were completely lost. Some players claimed that their characters went from Level 7 back down to Level 3, while others even said that their characters were reset all the way to Level 1.
That same day, Blizzard went into crisis mode, announcing an "emergency maintenance" period in order to address problems with player characters.
Servers went back up shortly after, and Blizzard customer service stated that they "applied a fix that should help unlock characters" and that they would continue monitoring issues in the game.
Article continues below advertisement
Out of the frying pan, into the server issues, for 'Diablo 2.'
Despite the apparent initial fix to character progression, server problems were still affecting players in the midst of post-launch. Users continued to report that trying to create online lobbies resulted in error messages about issues communicating with game servers. Some players even reported that they had trouble launching the game at all.
While these issues could be caused by the servers' inability to handle its large player base at launch, it certainly isn't a good look for the remaster.
Article continues below advertisement
In an official forum post, Blizzard Entertainment announced patch notes for Sept. 24. The patch seems to address many of the issues players have had in their first two days. The dev team has touted a "permanent fix" to things like losing character progress, but game lobby issues are still being evaluated.
Article continues below advertisement
A bad year for Blizzard just keeps getting worse.
The 2020s have been strange for everyone, but 2021 has seen Blizzard Entertainment go through the wringer.
Activision Blizzard is still in the midst of a lawsuit alleging gender discrimination and sexual harassment throughout the company. Female employees reported a toxic "frat boy culture" perpetuated by the male members of the team.
The studio has since had to delay work on many of its titles such as World of Warcraft and a mobile adaptation of Diablo Immortal.
Time will tell how Blizzard will fare by the end of the year and if Diablo 2: Resurrected will be all patched up any time soon.