'Diablo 4' Fans Are Excited About Crossplay, but Some Are Miffed You Can Only Play Online
'Diablo 4' will support five different platforms for crossplay: PS5, PS4, Xbox One, Xbox Series X/S, and of course, PC.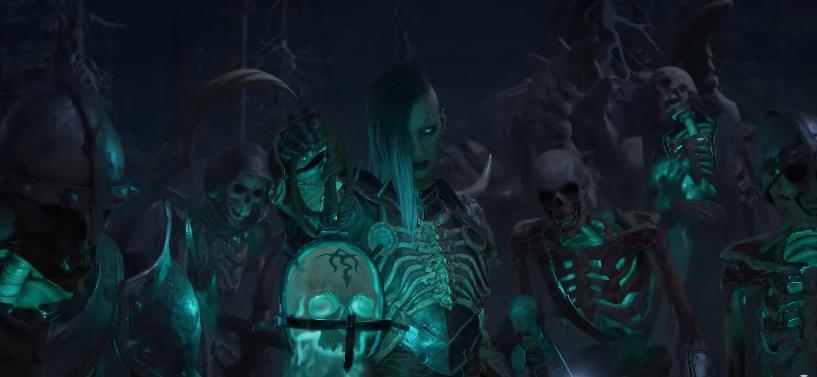 When it comes to dungeon crawlers, there are fewer titles that get people going more than Diablo. Blizzard pushes out tons of celebrated and cherished IPs, and the action RPG has been a fan-favorite ever since it first debuted in January 1997. The developer has been known to release games only when they're good and ready, with plenty of postponements, which is why fans were stoked to learn of Diablo 4's planned 2023 release along with a slew of features about the title, including crossplay.
Article continues below advertisement
What will crossplay for 'Diablo 4' look like?
Crossplay isn't exactly a new concept. Final Fantasy XI released the feature in May of 2002, allowing both PC and PS2 gamers to play with one another online. When Xbox 360 got the title, not only was it the console's first MMORPG, but players who got the game for Microsoft's platform were able to get in on the crossplay action too.
Now, a variety of popular titles sport the crossplay feature: Fortnite, Dead by Daylight, Quake, and tons of other games. But it was still a big deal to Diablo fans when they learned that the game would sport the feature.
Diablo 4 was first announced in 2019 for Xbox One, Playstation 4, and PC.
Article continues below advertisement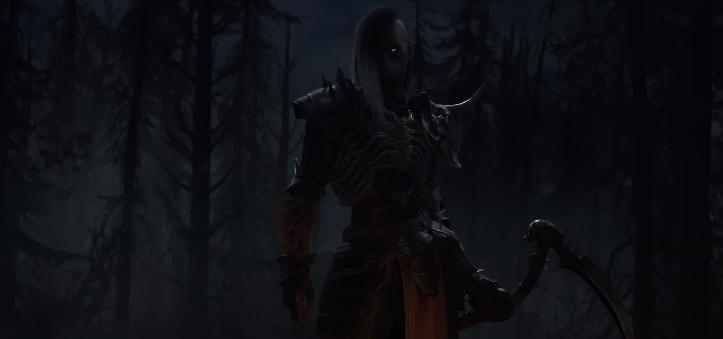 PS5 and Xbox Series X/S gamers will be able to get in on the 'Diablo 4' crossplay action too.
With five ways to play, Diablo 4 will be a massively accessible title. What's more is that if you've got some friends over at your house who want to play as well, the title also supports "couch co-op," meaning that they'll be able to pick up a controller or their own mouse/keyboard combo so you both can grind dungeons together, gather loot, and slay some monsters while in the same room.
Article continues below advertisement
But some fans are miffed that you can only play online: "I'm interested in Diablo 4, but was disappointed to hear that it needs to be always online. When will these companies stop doing this s--t"? one fan wrote on Twitter. Another tweeted: "Only game that [piqued] my interest was Diablo 4 but since I've found out that you have to be online to actually play it I've also lost interest in that."
Blizzard debuted the 'Diablo 4' necromancer cinematic trailer.
The clip opens up on a gravelly voice that says "I speak now to those who heed a darker call." A dog can be seen eating a human corpse lying dormant on the ground. The body then shifts and explodes, and the camera cuts to a magic user wielding a scythe and rocking a haircut Robert Smith would probably approve of.
Article continues below advertisement
As the figure continues to speak, they dip their fingers in the blood before them and start creating shapes of the sanguine liquid. It then becomes apparent they are performing one of the "black rituals" referenced in the voice-over, and greenish/bluish energy begins to circle one of the dead bodies.
Article continues below advertisement
It becomes apparent that the magic user is a necromancer themselves after summoning the body back to life and then summarily decapitating it. The necromancer then carries the skull around on their hip and walks through a village, into a forest, until they emerge at a clearing. Before them, a werewolf hops up on a rock and begins growling menacingly.
Article continues below advertisement
As other beasts appear behind the monster, the camera then pans to the necromancer, who holds up the skull to summon a bunch of skeletons from the earth. They all look intent on doing some damage to the beasts before charging toward the camera, all at the necromancer's beck and call.
Article continues below advertisement
What is the 'Diablo 4' release date?
As of now, a specific release date hasn't been confirmed for the game, and more details are likely to come out in the coming months pertaining to additional classes, along with actual gameplay footage and other features. All we know is that it's coming out in 2023.
Are you excited to play it?