Did Alex Murdaugh Ever Actually Say He Was Guilty?
Disgraced South Carolina attorney Alex Murdaugh was recently found guilty for the double murder of his wife and younger son. After a six-week trial that consisted testimony from dozens of witnesses, the jury reached a verdict after deliberating for only 45 minutes. The following morning, Murdaugh was sentenced to two consecutive life sentences. Throughout the trial, Murdaugh maintained his innocence. Did he ever admit guilt? Here's what we know.
Article continues below advertisement
Did Alex Murdaugh ever admit his guilt?
Not only did Alex Murdaugh never admit he was guilty of killing his wife Maggie and son Paul, but he doubled down on his innocence. While testifying, Murdaugh was asked by his attorney if he used a gun to "blow your son's brains out." In response, Murdaugh vehemently said "I did not shoot my wife or son, any time, ever."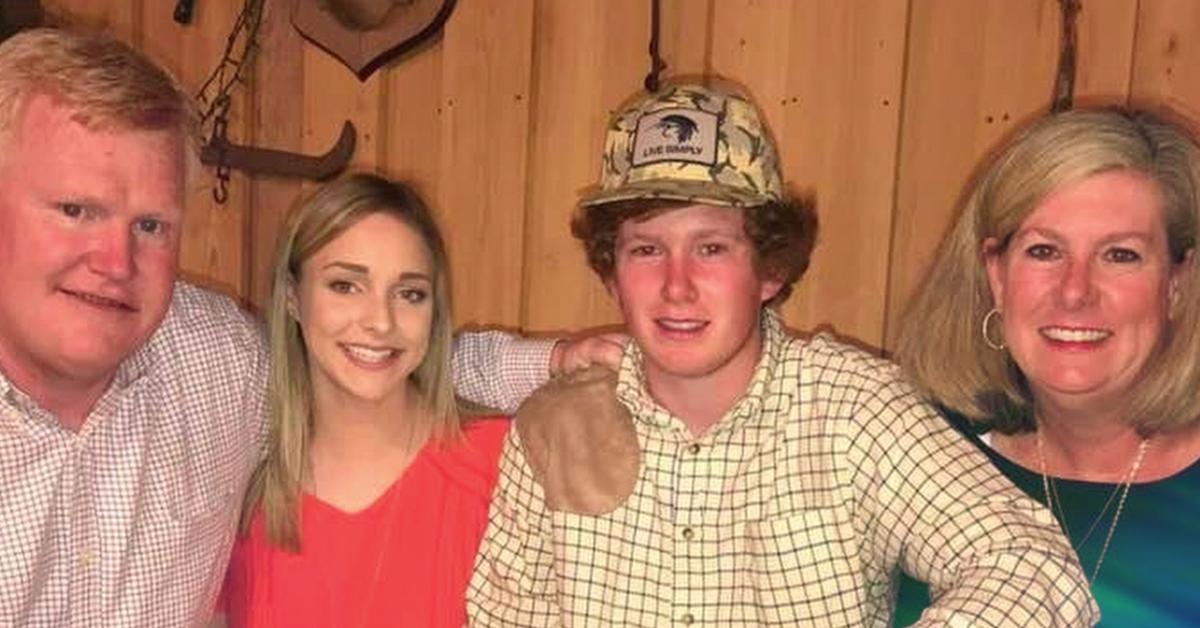 Article continues below advertisement
He did admit to lying to law enforcement multiple times, particularly about where he was the night Maggie and Paul Murdaugh were killed. Initially Murdaugh told authorities he was taking a nap and then drove to visit his sick mother while his wife and son went down to visit their dogs at the kennels on the estate property, where they were fatally shot. However, a snapchat video taken by Paul recorded Murdaugh's voice at the kennels around the time Maggie and Paul were killed. Multiple witnesses testified that was his voice and Murdaugh later admitted he lied.
"On June 7, I wasn't thinking clearly," Murdaugh testified. "I don't think I was capable of reason...and I lied about being down there. And I'm so sorry that I did." He attributed his fuzzy thinking to an alleged addiction to pain medication and general paranoia he felt towards the South Carolina Law Enforcement Division.
Jurors felt that video was enough to convict him. Later while sentencing, Murdaugh once again proclaimed his innocence. "I'm innocent. I would never hurt my wife, Maggie, and I would never hurt my son Paw-Paw."
Article continues below advertisement
When it came to other charges, Murdaugh did admit his guilt.
"I stole money that was not my money, I misled people that I shouldn't have misled and I did wrong," said while testifying during his double-homicide trial. According to the BBC, "Murdaugh has 99 state charges pending against him for allegedly stealing at least $8 million in settlement money from clients at his family law firm, laundering money and evading taxes."
Article continues below advertisement
Per CNN, these charges are "made up of 32 counts of embezzlement, 21 counts of computer crime, 14 counts of money laundering, 11 counts of obtaining signature or property by false pretenses, nine counts of tax evasion, seven counts of conspiracy, three counts of false statement or misrepresentation and two counts of forgery." Despite owning up to these charges, Murdaugh has yet to formally enter a plea.
His attorney plans to appeal the double-murder conviction. Murdaugh's financial crimes were entered into evidence as long as they "fit the motive." Defense attorney Dick Harpootlian believes the jury was judging based on who he was and not on actual evidence. "Once they got that character information — 'he's a thief, he's a liar' — then this jury had to think that he's a despicable human being and not be believed," said Harpootlian.