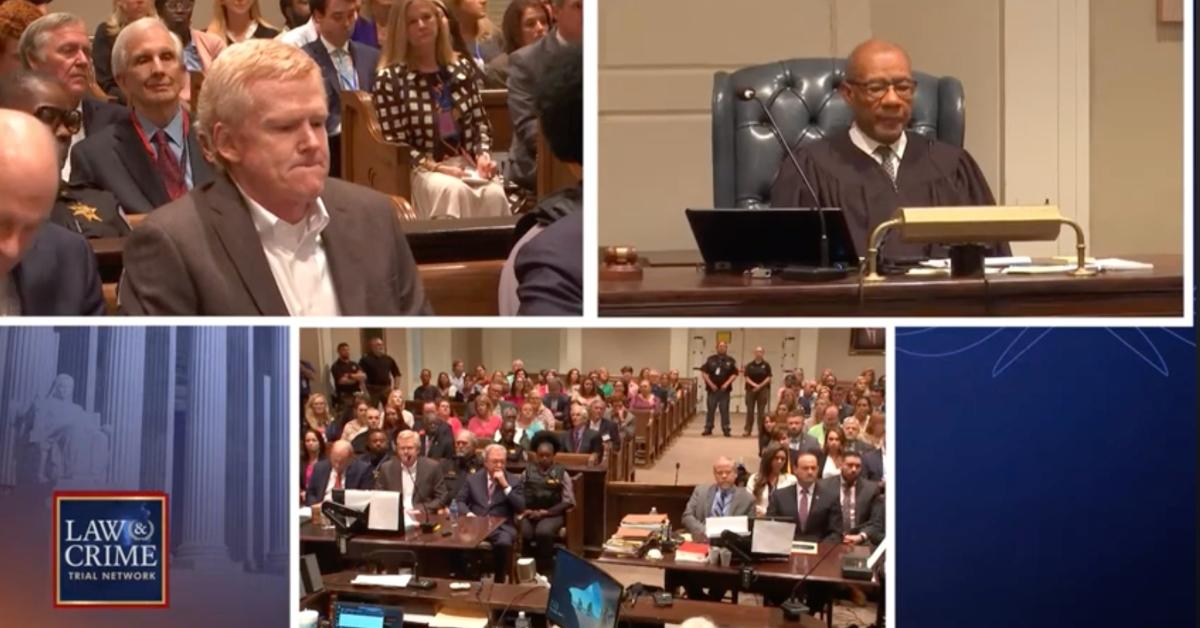 Alex Murdaugh Was Sentenced to Two Consecutive Life Sentences Without Parole
After a 28-day trial that involved testimony from countless witnesses and experts and even Alex Murdaugh himself, the jury handed down a unanimous guilty verdict.
Article continues below advertisement
Murdaugh stood silently with no discernible emotion passing over his face while his remaining son Buster Murdaugh was equally as stoic. What happened at Alex Murdaugh's sentencing? Here's what we know.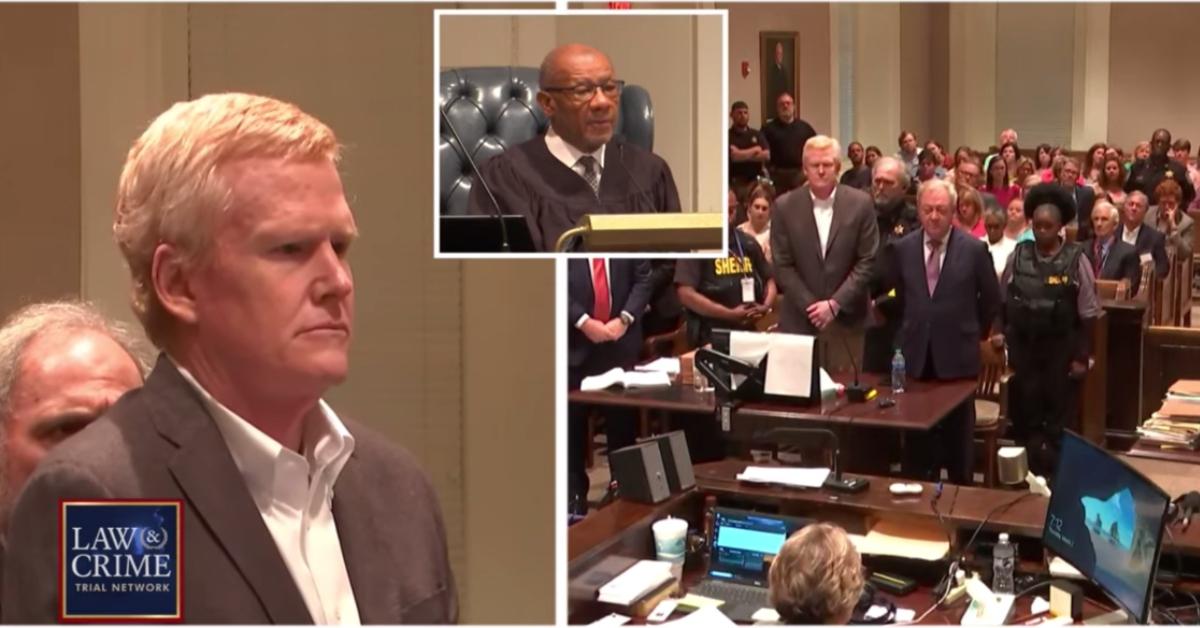 Article continues below advertisement
Here's what happened at Alex Murdaugh's sentencing.
On Friday, March 3, at 9:30 a.m., Alex Murdaugh returned to the courtroom to learn his fate. According to The New York Times, "The minimum sentence for murder is 30 years in prison. Prosecutors have said they will seek life in prison without the possibility of parole."
Murdaugh was ultimately sentenced to two consecutive life sentences without the possibility of parole for the murders of his wife Maggie and his son Paul.
At the sentencing, Judge Clifton Newman said that Alex Murdaugh's trial was "one of the most troubling cases" for him as a judge as well as the entire legal team.
He acknowledged that both he and Alex were members of the legal community, which further troubled him. "It is also particularly troubling, Mr. Murdaugh, because as a member of the legal community ... we have seen each other at various occasions throughout the years," Judge Newman said.
Article continues below advertisement
He added, "And it was especially heartbreaking for me to see you go, in the media, as a grieving father who lost a wife and son to being the person indicted and convicted of killing them."
At the sentencing, Alex Murdaugh repeatedly insisted upon his innocence.
Article continues below advertisement
Does South Carolina have the death penalty?
The nonprofit organization known as Death Penalty Information Center confirms that South Carolina does have the death penalty and has overseen 43 executions since 1976.
In January 2023, "South Carolina's highest court heard arguments...on whether a newly organized firing squad or the old electric chair are legal ways to execute inmates in the state, which has been unable to obtain drugs for lethal injections," per the Associated Press.
In September 2022, a lower court judge ruled that lawmakers in South Carolina "'ignored advances in scientific research and evolving standards of humanity and decency' when they passed a law effectively forcing condemned prisoners to choose between electrocution or the firing squad." A decision on this case will not be handed down for several months. In the meantime, it look as if Murdaugh won't receive the death penalty though we'll know more after the sentencing.