SLED: Who Are They and How Are They Involved in Alex Murdaugh's Trial?
What does SLED mean? The acronym has been mentioned in Netflix's 'Murdaugh Murders' and Alex Murdaugh's ongoing double homicide trial.
Have you watched Murdaugh Murders yet on Netflix? The captivating three-part docuseries tells the story of the Murdaugh family and the mysterious deaths surrounding them.
Once revered as an affluent and powerful family in South Carolina Lowcountry, the Murdaugh family is behind the area's largest law firm Parker Law Group (previously known as Peters, Murdaugh, Parker, Eltzroth, and Detrick) which was established in 1910 by Randolph Murdaugh Sr.
Article continues below advertisement
But the current generation of Murdaughs — particularly disgraced attorney Alex Murdaugh, who is on trial for the double murder of his wife Maggie and son Paul — appear to have a lot of secrets. As interviewees noted in Murdaugh Murders, the Murdaugh family believed they were above the law and could sweep things under the rug.
The name SLED is constantly being used during Alex Murdaugh's double homicide trial. But what does it mean? Keep reading to find out.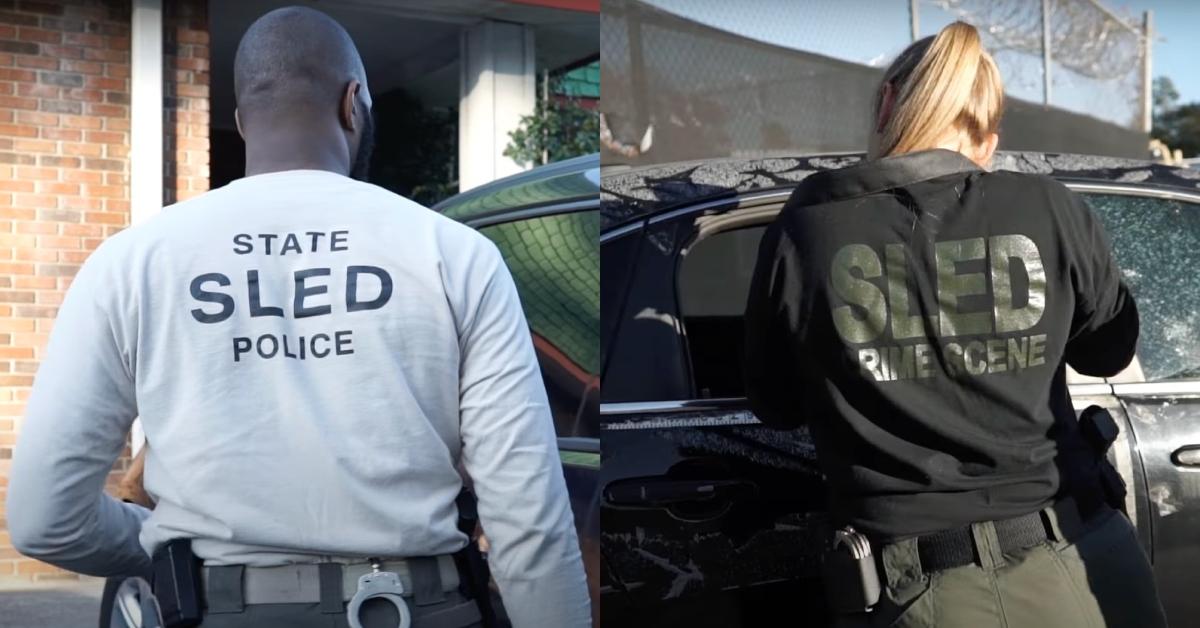 Article continues below advertisement
What does SLED mean in 'Murdaugh Murders'?
SLED is an acronym that refers to the South Carolina Law Enforcement Division, which is an investigative agency that "is to provide quality manpower and technical assistance to law enforcement agencies and to conduct investigations on behalf of the state as directed by the Governor and Attorney General," according to its website.
In other words, SLED members enforce laws and assist the state in other projects. Their duties may include forensic analysis, crime scene investigations, and providing support services to other law enforcement agencies in South Carolina.
Article continues below advertisement
Given the magnitude of allegations surrounding the Murdaugh family, it isn't a surprise that SLED became involved.
SLED, which is run by Chief Mark Keel, was the team that first opened an investigation into Alex Murdaugh's financial crimes involving his family's law firm. Keel was appointed by the governor with the advice and consent of the Senate.
Article continues below advertisement
On Feb. 24, 2023, the prosecution had a breakthrough in Alex Murdaugh's double homicide case when he confirmed that he lied to SLED about his whereabouts at the time his son and wife were fatally shot.
Alex Murdaugh originally told SLED that he wasn't home when they were murdered and was visiting his mom. But in a Snapchat video filmed on Paul Murdaugh's phone five minutes before his death, Alex Murdaugh's voice can be heard, which proves that he was at least near his son minutes before he died.