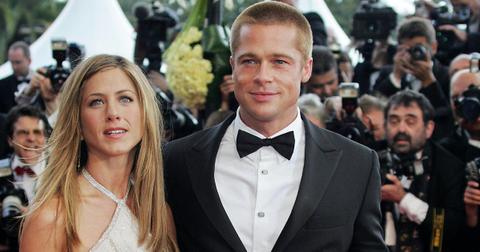 We Did a Deep Dive Into What REALLY Happened Between Brad and Jen
By Lizzy Rosenberg
Although Once Upon a Time in Hollywood may have completely restored our faith in Brad Pitt, a nagging thought lingers in the back of our minds: What really happened between Brad and beloved Friends star, Jennifer Aniston? The two tied the knot in Maui and then bought a house in Beverly Hills together (which is currently on the market, BTW!).
But alas, in 2005, Brad mysteriously ended things, before quickly making things official with Mr. & Mrs. Smith co-star, Angelina Jolie. It should come as no surprise that we've always wondered if Brad Pitt cheated on Jennifer Aniston, or if he simply moved on quickly after they decided to get divorced. Here is everything we know about what happened between those two.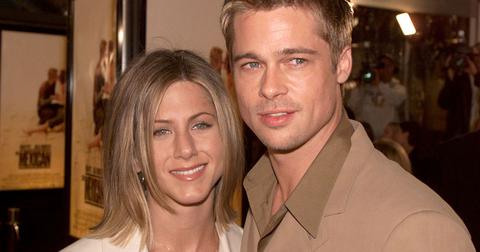 Looking back at "supercouple" Brad and Jen.
Before the days of Raya, celebrities were sometimes set up by their agents. And according to Marie Claire, that's how Brad and Jen met. Their agents set the stars up in 1998 (circa Friends, Season 5), and apparently, they made their first official debut as a "couple" in 1999 at the Emmy Awards. How cute!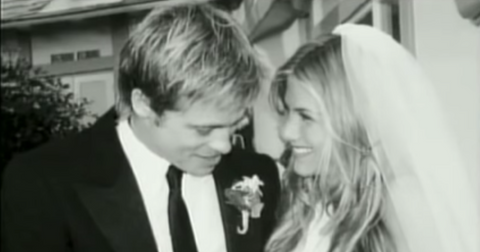 Things went south when Brad starred in 'Mr. & Mrs. Smith' alongside Angelina in 2004.
Brad and Angelina — who were eventually named Brangelina — met on the set of Mr. & Mrs. Smith in 2004, which is what reportedly ruined his marriage with Jen. According to Bustle, the two reportedly had explosive chemistry on-set (despite the fact he was still married). In 2005, Brad and Jen officially filed for divorce, citing "irreconcilable differences." Despite their supposed "differences," Jen was apparently totally heartbroken.
There was supposedly no cheating involved.
Because Brad met (now ex)-wife, Angelina on the set of Mrs. & Mrs. Smith, divorced Jen, and started dating Angelina soon after, many believe Brad cheated on Jen. However, to this day, those rumors are still unconfirmed. According to Independent, the Fight Club star still maintains there was no infidelity in his relationship with Jen, but we can't help but question what really happened between those two. Until someone speaks out about it, though, nobody will know for sure.