Chadwick Boseman's Family Remembers His Strength as Fans Mourn His Death
Chadwick Boseman kept his personal life private, but many fans are wondering whether the 'Black Panther' actor had any siblings in his family.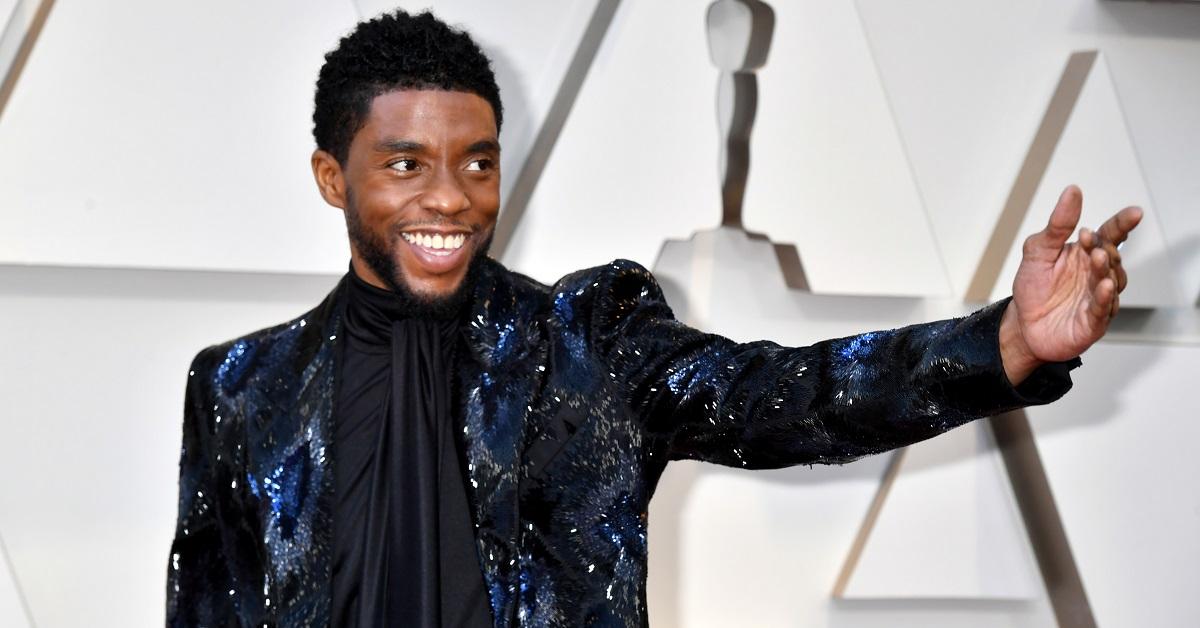 The shocking news of Chadwick Boseman's death has left fans reeling. The actor was always private in his personal life, which means that his fans are still trying to figure out what his life was like before his death. As fans continue to learn more about the ways he inspired people, there are some who are wondering what kind of family he had before he was famous.
Article continues below advertisement
Did Chadwick Boseman have siblings?
Chadwick Boseman was born and raised in Anderson, S.C., and has two brothers. The eldest, Derrick, is still a preacher in South Carolina, and his younger brother Kevin is a dancer. He was born to Carolyn and Leroy Boseman, who worked as a nurse and an upholstery business manager respectively.
Although he grew up far removed from Hollywood, Chadwick was apparently interested in the arts from an early age. He wrote and staged a play called Crossroads in his junior year of high school in response to the death of one of his classmates.
Article continues below advertisement
Chadwick Boseman secretly married before his death.
Chadwick was married at the time of his passing. Like the rest of his life, he kept his relationship with his wife as quiet as possible, although the two were spotted out together occasionally. In October of last year, Chadwick and singer Taylor Simone Ledward were engaged. Page Six is also reporting that the two got married in secret in the months before his death. They had been dating since 2015.
Article continues below advertisement
Taylor has not spoken out about her husband's death since the news first broke, but his family did release a statement in which they honored his life.
"A true fighter, Chadwick persevered through it all, and brought you many of the films you have come to love so much," his family wrote when they confirmed that he had died.
"From Marshall to Da 5 Bloods, August Wilson's Ma Rainey's Black Bottom and several more - all were filmed during and between countless surgeries and chemotherapy. It was the honor of his career to bring King T'Challa to life in Black Panther," the statement continued.
Fans of Chadwick's work have honored his career in the aftermath of his death, and have mourned his loss as an actor and as a member of the Black film community.
Article continues below advertisement
Chadwick was diagnosed with colon cancer in 2016, and has been battling the disease privately for the last four years. In that time, he's also made movies like Black Panther and Da 5 Bloods which proved how capable he was as an actor. He became a worldwide movie star, even as he faced a life-threatening illness that ultimately led to his death.
Chadwick Boseman's last tweet is the most-liked in Twitter history.
The tweet that announced Chadwick's passing, which was the last to be posted on his Twitter account, is now the most-liked in the history of Twitter. Given the shocking nature of the actor's passing, it's fitting that he would break that kind of record. The enormous success of Black Panther proved that Chadwick was a movie star worth reckoning with, which only makes his untimely death feel more tragic.