Clare Crawley Breaks Her Silence After Her Second Breakup from Dale Moss
Did Dale Moss cheat on Clare Crawley? The two have had an up and down relationship since they got engaged on Season 16 of 'The Bachelorette.'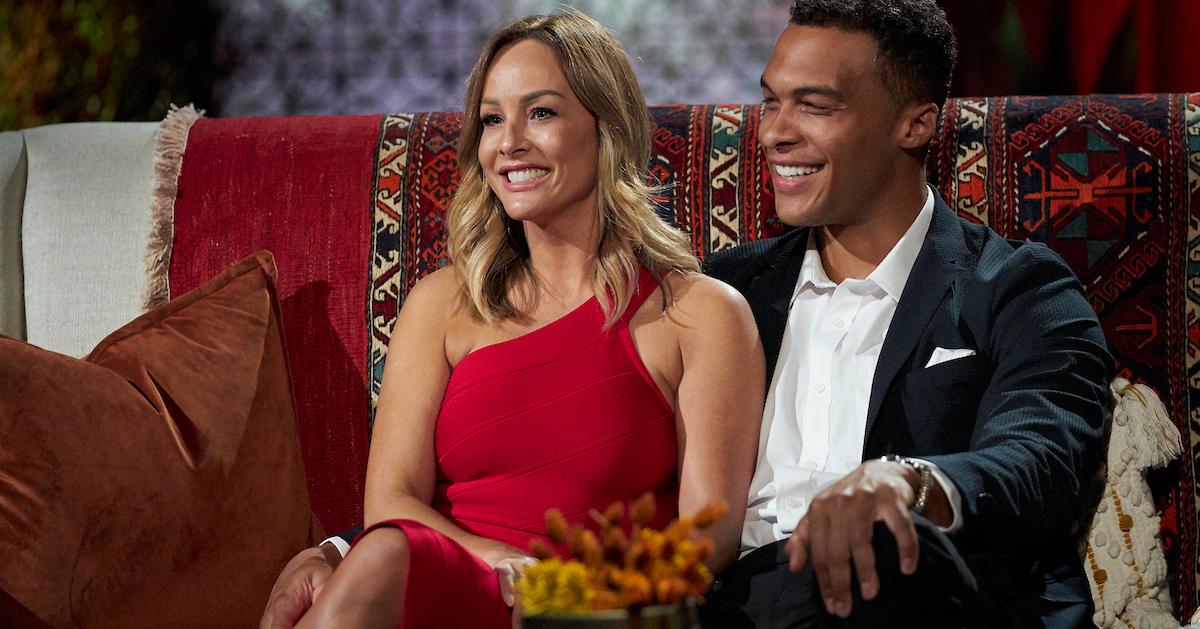 While the timeline for a proposal on The Bachelor or The Bachelorette is already quick, Clare Crawley's engagement to Dale Moss happened at warp speed. After liking Dale's Instagram feed before her time as the lead began, Clare knew immediately that Dale was the one once he came out of the limo.
Following their whirlwind TV engagement on the fourth episode of Season 16, Dale and Clare began gushing about one another online. However, the pair soon split in January 2021.
Article continues below advertisement
The duo reconciled shortly after they called off their engagement, but Clare confirmed their second breakup in Sept 2021.
Rumors are now circulating that the model might have cheated on the 40-year-old hairdresser — with someone from Matt James's season of The Bachelor.
Did Dale Moss cheat on Clare Crawley? Keep reading to find out what Clare had to say about the split, and to learn what the speculation is about their relationship.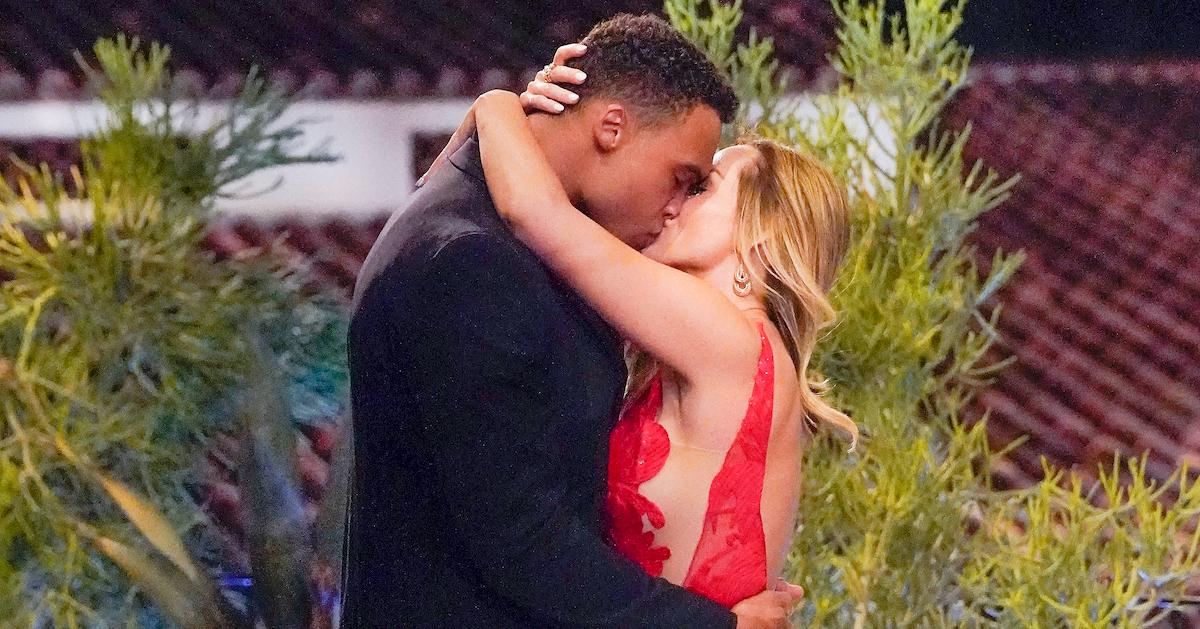 Article continues below advertisement
Clare Crawley confirmed that she split from Dale Moss with an Instagram post.
After fans noticed that Clare and Dale were not together for the model's 33rd birthday, many began to wonder if the two had called off their engagement for the second time.
Clare commented on the latest split on her Instagram feed on Sept. 30. She shared a photo of her holding her mother's hand. Though she did not mention Dale by name, she seemed to hint that he had not been supportive as she would have wanted while she was dealing with her mother's move into hospice care.
"I hate that I even have to say this, but in response to all the questions that are coming my way right now…I'm choosing not to speak right now on the details of my relationship, because at the end of the day anyone can put on an ACT or throw words together to form any narrative they want," she began in her caption.
Article continues below advertisement
"What I will speak on is emotionally and physically I'm going through a lot with healing from my recent surgery still, and my mother being placed on hospice care now," she added. "So my energy is focused on grieving, healing, and being present at home here in Sacramento while trying to share and help others going through similar life experiences as I'm sharing today."
Article continues below advertisement
"I am just thankful for the people in my life who offer genuine unconditional love with no personal gain, and stand by me through thick and thin. ESPECIALLY WHEN THE CAMERAS ARE OFF with no accolades," she concluded. "Actions speak for themselves."
The reality star reportedly briefly tagged Abigail Heringer's Instagram account on the post. The tag is no longer on the photo, but it comes on the heels of rumors that the fan favorite from Matt James's season had some kind of a romance with Dale.
Did Dale Moss cheat on Clare Crawley with Abigail Heringer?
While many fans are confused by Clare's blink-and-you-miss-it tag, some believe that it has to do with a blind story item posted on the anonymous gossip account, @DeuxMoi. It is important to note that the blind items on the account are not verified, and that no names are mentioned in the post.
Article continues below advertisement
"A Bachelor favorite hooked up with a Bachelor Nation recent 'winner' who *may or may not have been* on a break earlier this year," the post read. "One of them is on Paradise right now but the producers won't mess up her good girl edit."
Abigail is one of the contestants on Season 7 of The Bachelor, but neither she nor Dale has commented on the speculation at this time.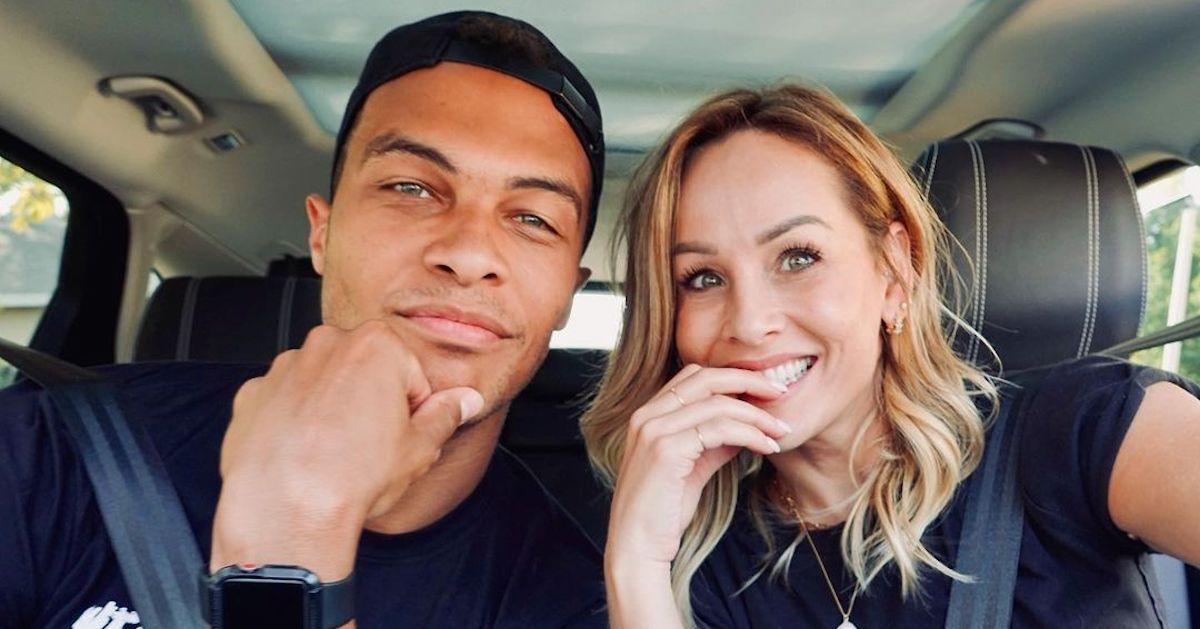 A source told People that Clare and Dale made the "mutual" decision to break up. The two have not publicly mentioned cheating as a determining factor in the split.
Bachelor in Paradise airs on Tuesdays at 8 p.m. ET on ABC.