In the Final Season of 'The Crown' Dodi Fayed Buys Diana a Ring — Did He Really Propose?
In Part 1 of the final season of 'The Crown,' Dodi Fayed and Princess Diana enter into a relationship that leads to a proposal. Did that really happen?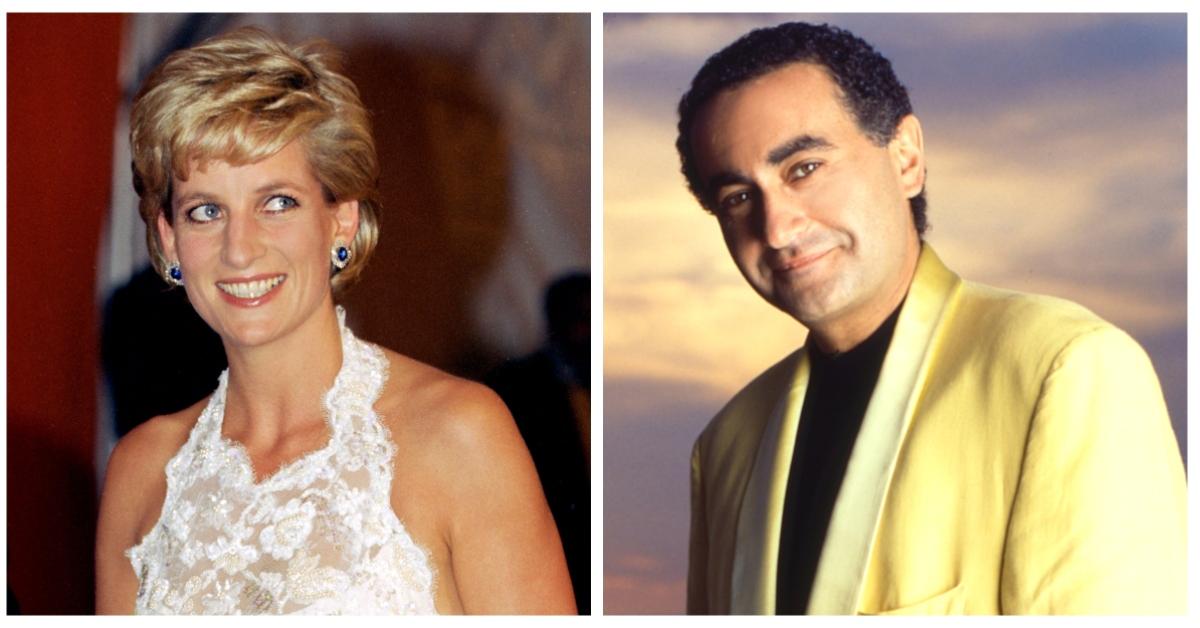 The Gist
In Part 1 of Season 6 of The Crown, Dodi Fayed proposes to Princess Diana.
The real Dodi Fayed did buy a ring for the Princess.
According to friends of Princess Diana, she was not interested in marriage.
Article continues below advertisement
The first part of the final season of The Crown was released on Netflix in November 2023. We pick up with Princess Diana and Prince Charles newly divorced, navigating life after marriage. Charles is now openly dating the love of his life, Camilla Parker Bowles, while engaging in smear campaigns against Diana.
In turn, Diana manipulates the press in more subtle ways by stepping out and enjoying life outside of the royal family. She is solidifying herself as a force to be reckoned with via her philanthropic endeavors and dating life. Unbeknownst to her, Diana is set up with film producer Dodi Fayed whose wealthy father is an unlikely friend of hers.
It is suggested he has ulterior motives in wanting his son hitched to Diana's star. In one scene, Dodi proposes to the former princess. Did this really happen?
Article continues below advertisement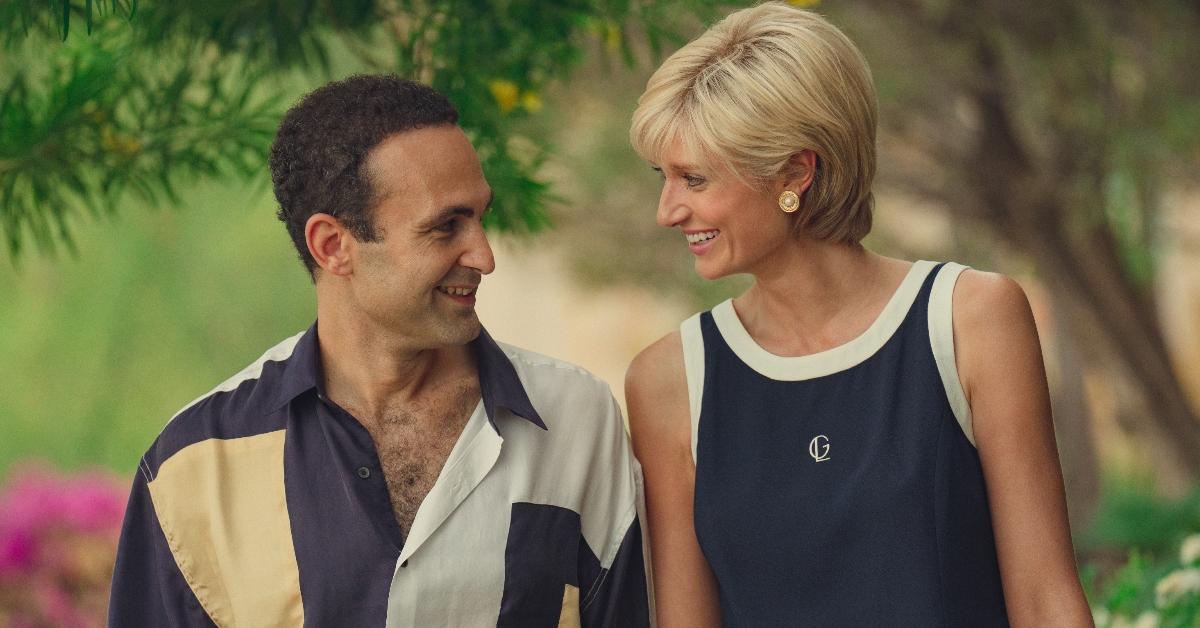 Did Dodi Fayed propose to Diana? This is what 'The Crown' says:
Episode 3 of the last season of The Crown is titled "Dis-Moi Oui." By this time, Dodi (Khalid Abdalla) has broken his engagement with his girlfriend, model Kelly Fisher, and has succumbed to the machinations of his father.
Diana (Elizabeth Debicki) and Dodi struggle to find ways to meet as the press continues to hound the princess. She is weary and there is simply no rest for her.
Article continues below advertisement
While on a trip to Monte Carlo, Dodi attempts to inject some normalcy into their relationship by taking Diana out for ice cream. Sadly, it seems no place is safe for her as it doesn't take long for passersby to recognize the ballcap-wearing newly ousted royal. She and Dodi flee from an increasingly large mob of people, ducking for cover in a jewelry shop where Diana jokingly picks out a ring after Dodi asks which piece of jewelry she likes best.
It's clear to the viewer that Diana is not thinking of marriage, not only because she just got divorced but hordes of people are banging on the window of the store. Later, Dodi tries to purchase the ring only to find it's available in their Paris store. Desperate to go home to her children, Dodi convinces Diana to use his private jet as long as they can stop in Paris first, telling her it's for work.
While there he attempts to propose but is shut down by Diana, who is simply not ready.
Article continues below advertisement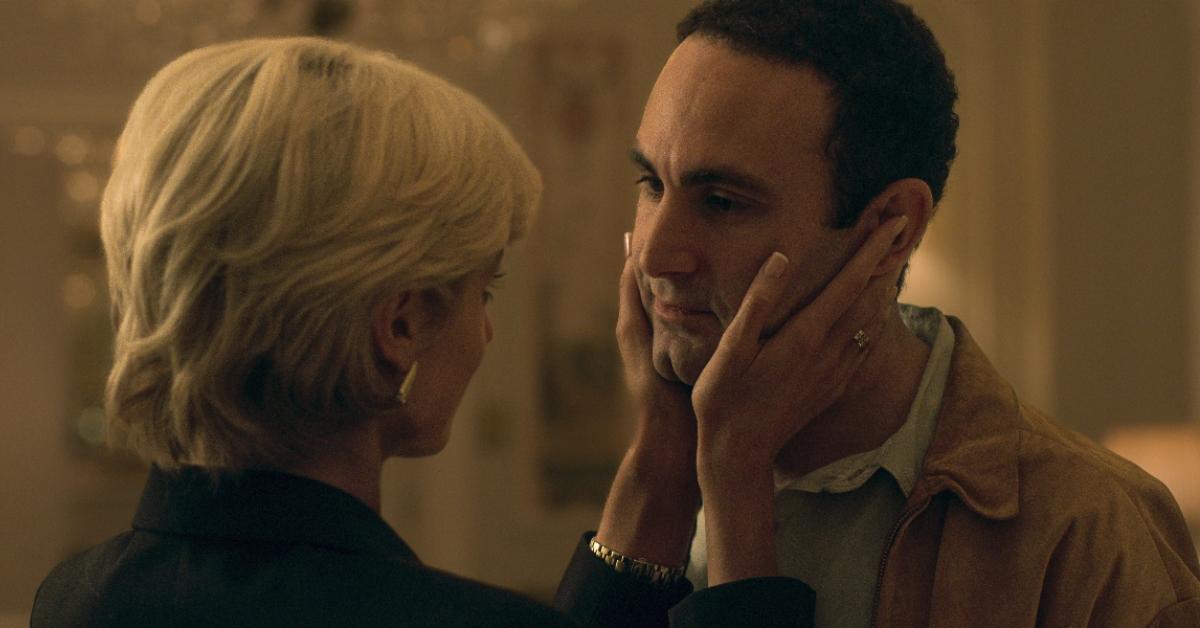 The real Dodi Fayed did not propose to Diana.
According to Vogue, Dodi did buy a ring for Diana but no one can confirm if this was even an engagement ring. "A 2007 inquest into Diana's death found that he purchased a ring with the inscription Dis-moi oui (French for "Tell me yes")." In CCTV footage, Dodi is browsing a Parisian jewelry store but we don't see a purchase made.
Article continues below advertisement
Subsequent shows "Claude Roulet, assistant to the president of the Ritz Paris, taking an item in a bag back to the couple's suite." Roulet would later tell authorities, "As best as I can remember, it was a kind of romantic story that Dodi asked for an engagement ring and that they had to choose together the engagement ring, which was not the truth."
In the Operation Paget Report, an official investigation by the Metropolitan Police into Diana's death conducted by Commissioner Sir John Stevens, a friend of Diana's also denied that marriage was on the table for Diana. In a phone call to Lady Annabel Goldsmith on Aug. 29, 1997, Diana said she "needs marriage like a rash on my face."