We Know Exactly Where 'RHOBH' Star Erika Jayne's Diamond Earrings Are Now
A judge says the diamond earrings Erika Jayne received as a gift constitute theft and must be returned, so where are they? Here is where they are now.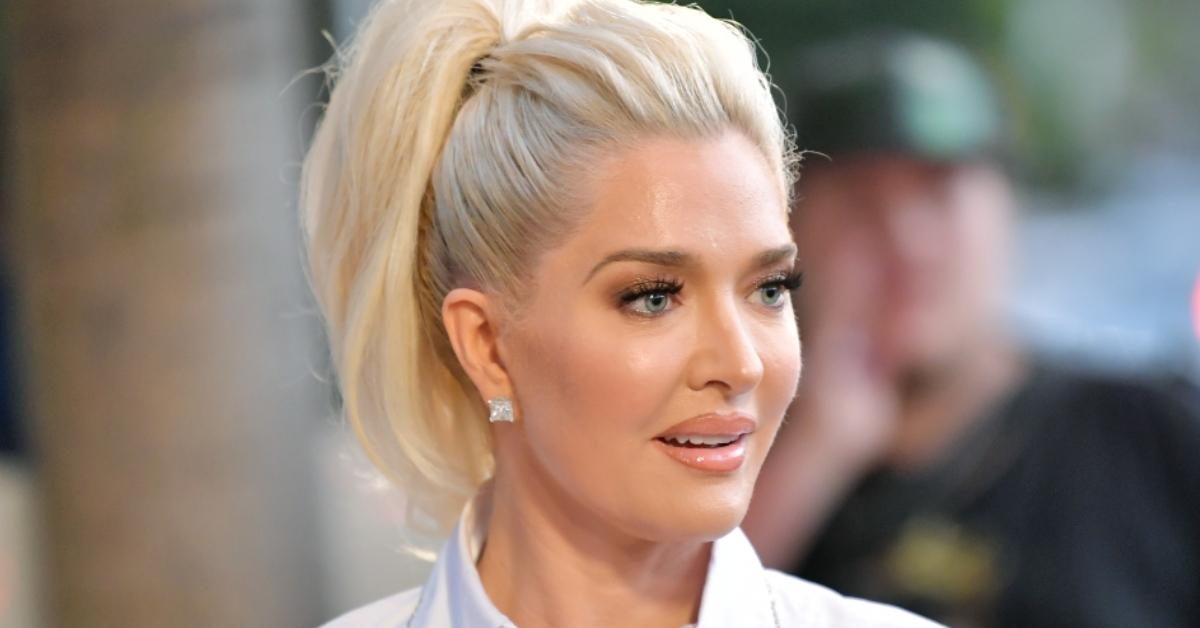 'Tis the season.
A $1.4 million pair of diamond earrings could make the perfect holiday gift — at least Elissa D. Miller thinks so.
The pricey studs once adorned the ears of Real Housewife of Beverly Hills star Erika Jayne, who reluctantly turned them over to Miller, the trustee presiding over the bankruptcy of her estranged husband's law firm, Girardi Keese.
In court documents, Miller asked to sell the earrings at auction between Dec. 5-16 to "take advantage of the holiday shopping period."
Article continues below advertisement
Erika held onto the sparkly baubles until June 21, when Miller asked Bankruptcy Judge Barry Russell to order her to surrender them. Her filing also detailed the consequences Erika could face for keeping them — including imprisonment and costs estimated at $5.4 million.
Erika turned the earrings over to Miller's custody within the week.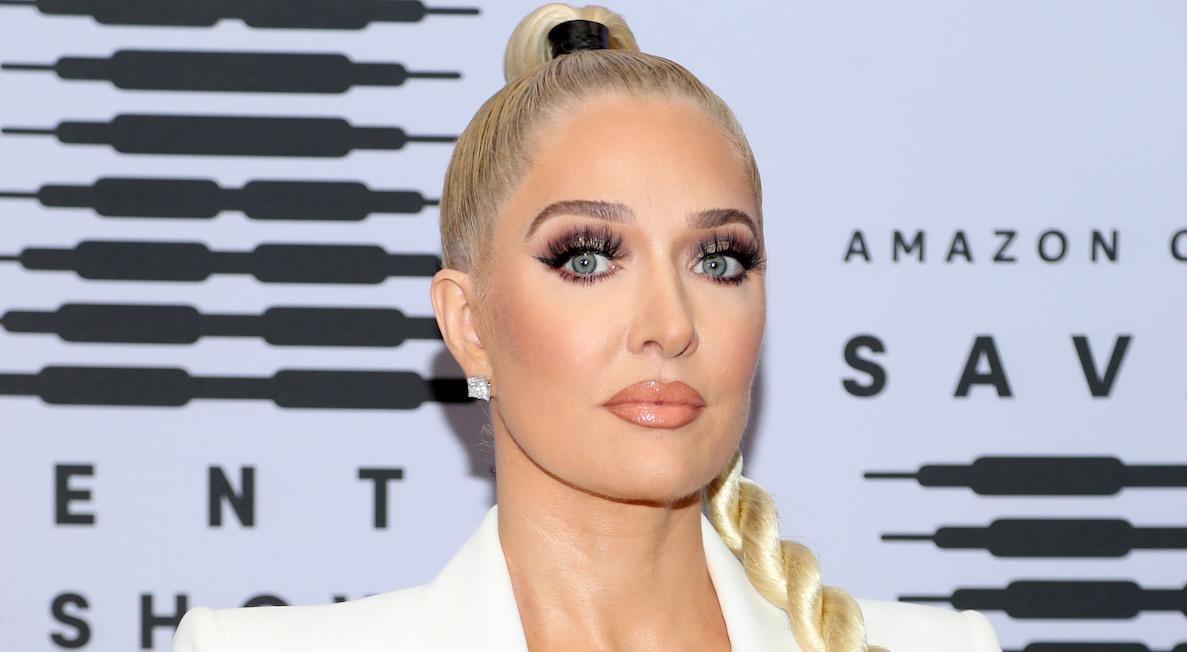 Article continues below advertisement
So, why did Erika Jayne have to give the diamond earrings back?
Tom Girardi purchased the diamond earrings for his wife in 2007 with a check for $750,000 made payable to a Los Angeles jewelry store. He claims they were a replacement for an identical pair stolen in a burglary.
Problem is — and it's a big one — the check was drawn from a trust account flush with settlement proceeds from tort cases won on behalf of those who suffered serious health issues from their use of the drug Rezulin — an act Judge Russell calls "embezzlement and fraud from day one."
The judge does not believe that Erika knew the earrings were stolen property.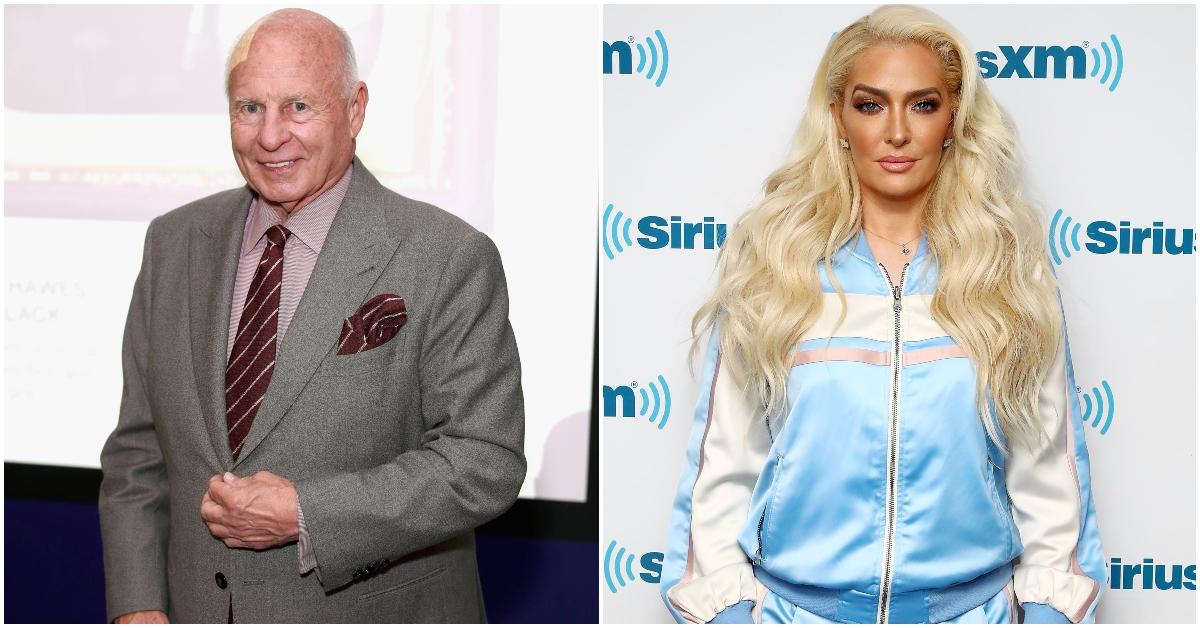 In his ruling on June 28, Judge Russell calls it an "unfortunate case" and, while he doesn't believe Erika knew the diamonds were stolen property, he said, "the fact is, she's still in possession of stolen property."
Erika filed an appeal noting that the trust account "was solvent by tens of millions of dollars" and Girardi's firm had the right to be paid fees and costs from it.
Not so, says the trustee who claims Girardi took the money just so his wife "could have sparkling earlobes."
Article continues below advertisement
Where are Erika Jayne's diamond earrings now?
The diamond earrings are now tucked away in a safety-deposit box at a banking institution under the trustee's control. On Aug. 30, Miller asked the court for permission to employ ThreeSixty Asset Advisors LLC and John Moran Auctioneers Inc. to handle the public sale of the earrings, now reportedly worth $1.4 million.
Miller said the auction "will capitalize" on "The Real Housewives of Beverly Hills connection in its promotion."
Article continues below advertisement
Also on the auction block — jewelry given to Tom Girardi's mistress.
The trustee also plans to include additional jewelry in the auction.
Three necklaces and a pair of diamond earrings valued between $10,000 and $15,000 were surrendered to Miller on Aug. 18 by someone identified in filings as a "friend" of Tom Girardi.
The Los Angeles Times reported the friend is Tricia A. Bigelow, a former judge with whom Tom had an affair. While Erika filed an appeal in the case, the trustee noted she did not request a "stay" and therefore the auction should proceed.