Don't Worry, the Shockwave Hammer Will Return to 'Fortnite' Soon
After many players complained about a glitch to the new Shockwave Hammer, it seems the 'Fortnite' developers did remove it temporarily.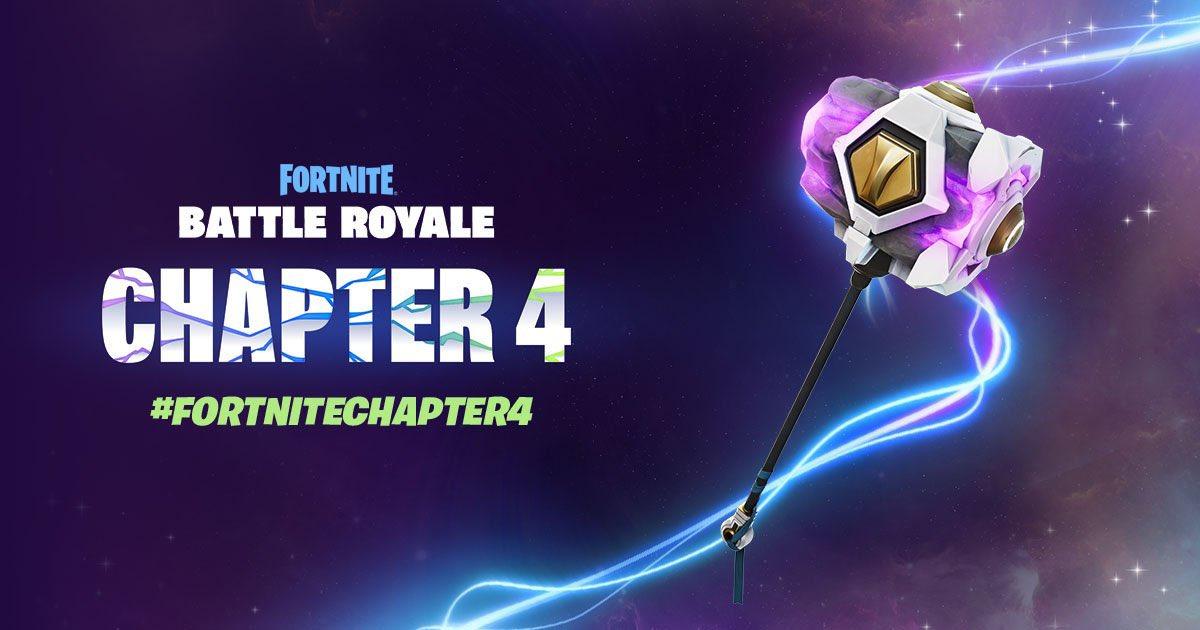 The popular battle royale game Fortnite is known for its constantly updating gameplay. With every new season and chapter, Epic Games will bring in new weapons, NPCs, quests, and more to keep players entertained.
Unfortunately, though the Shockwave Hammer was an entirely new utility item introduced at the start of Chapter 4, it seems there are already issues with it. Players are no longer able to find it in Oathbound Chests around the map — did Epic Games remove it?
Article continues below advertisement
Why did 'Fortnite' remove the Shockwave Hammer from the game?
If you've spent any time using the Shockwave Hammer in Fortnite since its introduction, you'd probably understand why the developers made the decision to temporarily remove it. Players managed to find a glitch that exploited the hammer's powerful hits, allowing you to bypass the required cooldown time so you could use it infinitely.
Article continues below advertisement
Mostly, this glitch was used to fling players across large swaths of land, as many found that the hammer's bounceback would let you jump incredibly high and cover more ground fast. If you intended to use the utility item as a weapon, though, you would still have to abide by its limitations — but even then, the Shockwave Hammer was one of the most powerful tools in the game.
When attacking other players, the hammer would deal up to 75 damage, though it would dole out an impress 400 damage to structures in your path. After four consecutive hits, players would have to wait 20 seconds before they could use the hammer again (unless they were exploiting the infinite hammer glitch). This made it one of the more powerful weapons brought into the new chapter, though many requested it be nerfed not long after its introduction.
Article continues below advertisement
When will the Shockwave Hammer return to 'Fortnite'?
Epic Games announced it was temporarily disabling the Shockwave Hammer from gameplay in a tweet from its service updates account on the evening of Jan. 8.
"Due to an issue, we have temporarily disabled the Shockwave Hammer in all playlists," the tweet reads. "Our intent is to re-enable the Shockwave Hammer in the next game update when this issue has been resolved."
Though there is not a clear timeline as to when the Shockwave Hammer will be brought back, it'll likely be soon.
Article continues below advertisement
Reportedly, the developers have not disabled the quests that require the use of the Shockwave Hammer, meaning it's likely Epic Games intends to bring it back with plenty of time to complete those challenges. Patches for the game are usually dropped on Tuesday mornings, so it's possible it'll be back in use as soon as Jan. 10, though there's no official confirmation on that at this time.
Fear not, though we can't confirm for certain when the Shockwave Hammer will be back, you'll likely still have plenty of time to use it this season upon it's return — just without the overpowered glitches.