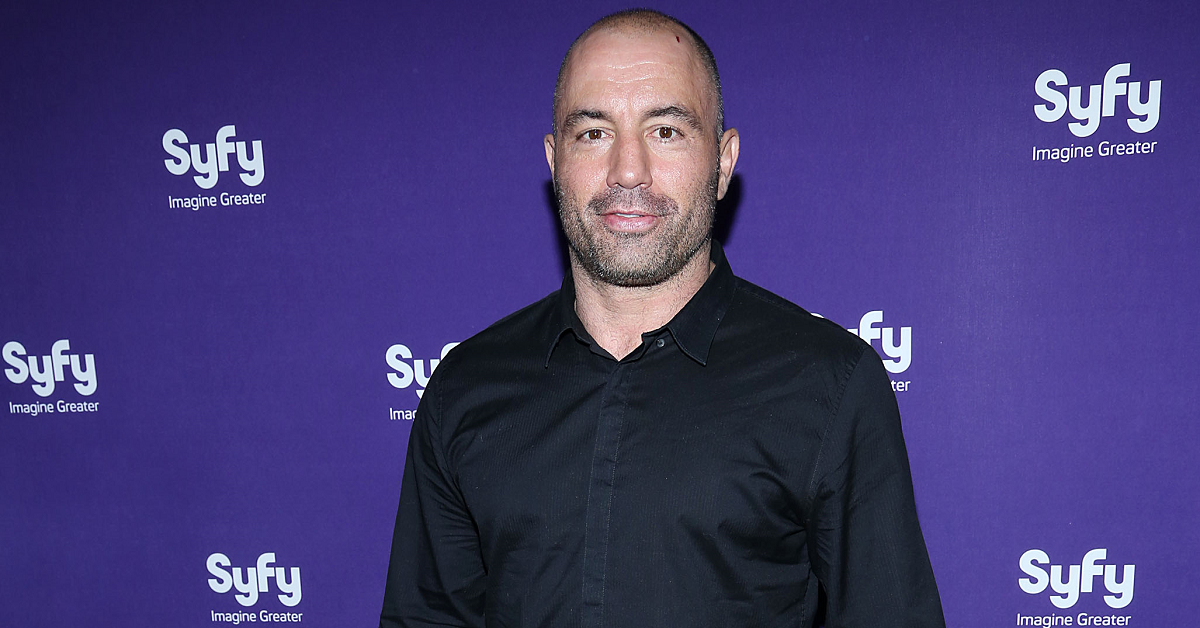 Joe Rogan Is the Latest Famous Person to Have to Deal With an Online Death Hoax
As the most famous podcaster on the planet, Joe Rogan is no stranger to controversy. Recently, he's been in the news because of his anti-vax views and his history of making racist remarks, but now, Joe is all over social media for an entirely different reason. A rumor is spreading online that the hugely influential podcaster is dead, and many want to know whether that rumor is true.
Article continues below advertisement
Did Joe Rogan die?
Joe Rogan is very much still alive, but he is unfortunately the latest victim of an epidemic of death hoaxes that have taken the internet by storm in recent years. The rumor appears to have started with a false tweet from @joerogannhq:
"We are saddened to announce the passing of Joe Rogan," the tweet read. "He died peacefully in his home this afternoon, we will provide more details as they arrive, with respect to his family's wishes."
Article continues below advertisement
The hoax also contained false information from Dana White, the president of UFC. It included a screenshot of a fake tweet from Dana that said they were offering their condolences to Joe's family.
"The entire UFC family is devastated to hear of Joe Rogan's passing," the fake tweet said. "Our thoughts and prayers are with his family she loved ones, and we will make sure to continue his legacy. – Dana White"
Joe Rogan has faced death hoaxes before.
This is not the first time that rumors have circulated suggesting that Joe is dead. In fact, he's so familiar with the hoaxes that he even responded to this one with a sarcastic joke, writing "I'm pregnant" on Twitter.
It's clear that he takes the online chatter about him in stride, and knows how to respond to rumors in ways that can delight his fans.
Article continues below advertisement
Joe Rogan is a subject of constant controversy.
Even when there aren't rumors of his death, Joe constantly finds himself in the news for one reason or another. Recently, he suggested that he may decide to quit podcasting if he had to walk on eggshells and worry about every opinion he expressed on air. Joe is the highest paid podcaster in the medium, and has a deal with Spotify that is worth $200 million.
Article continues below advertisement
So, while he's certainly said plenty of controversial things, he remains incredibly popular, and his audience seems to listen to him in part because he doesn't fit neatly into the left/right paradigm, and is willing to say what he thinks.
Of course, when it comes to issues like COVID-19 vaccines, Joe's opinions on them often aren't actually worth very much, because they aren't backed by any real evidence.
Joe is certainly entitled to his opinions, just like everyone else, but he should also understand that he has a massive platform and that people listen to what he says. He can use that to shape the world in whatever way that he wants, though, so those with concerns just have to hope he chooses to use that influence for good.