That 'Handmaid's Tale' Scene With June and Luke Is Still a Hot Topic Among Fans
June appears to have raped her husband Luke in a Season 4 episode of 'The Handmaid's Tale,' but there is a lot of discussion over what happened.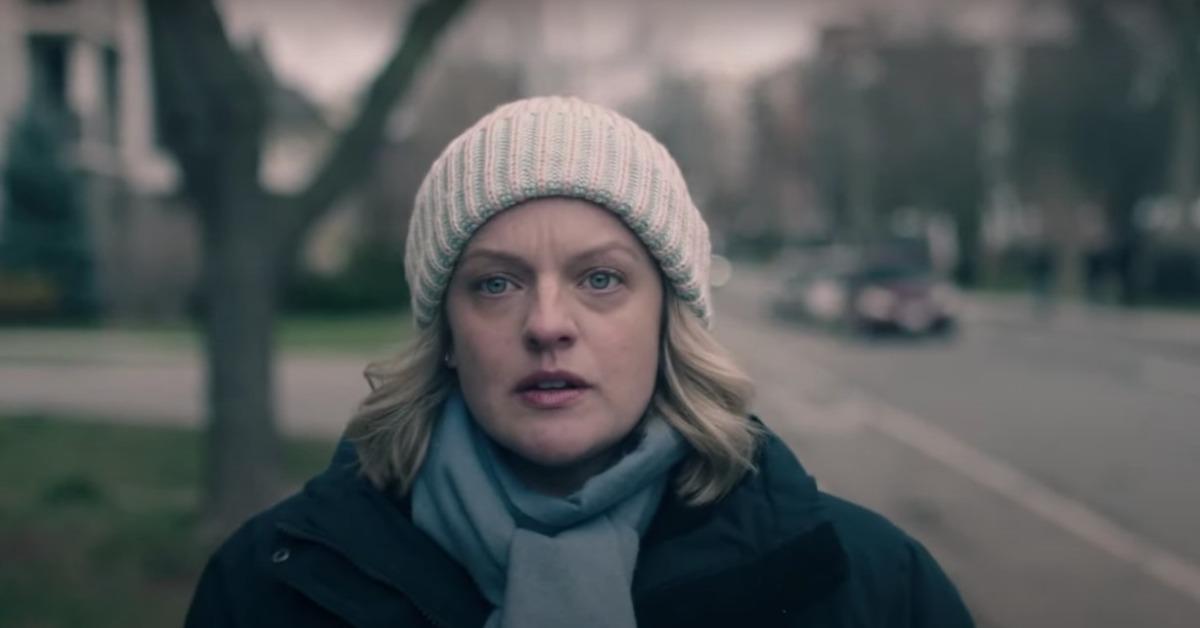 Content warning: This article discusses sexual assault and rape.
Spoiler alert: This article contains spoilers for Season 4 of The Handmaid's Tale.
When June finally reunites with Luke on The Handmaid's Tale, it isn't at all what everyone had hoped it would be. She doesn't run into his open arms and he isn't able to get her to talk about the reality of her life in Gilead. It is rough and heartbreaking, and when June finally physically connects with Luke, it was uncomfortable for viewers, who saw it as an assault.
Article continues below advertisement
In the May 26, 2021, episode of The Handmaid's Tale, June meets with Serena, gives her a piece of her mind, and then goes back home to Luke, where she has sex with him. But when he tells her to wait, she doesn't get off of him. She continues to have sex with him and puts a hand over his mouth.
And now, it's a topic of debate and outrage among lots of fans. The act alone might have been a turning point for June and for her relationship with Luke.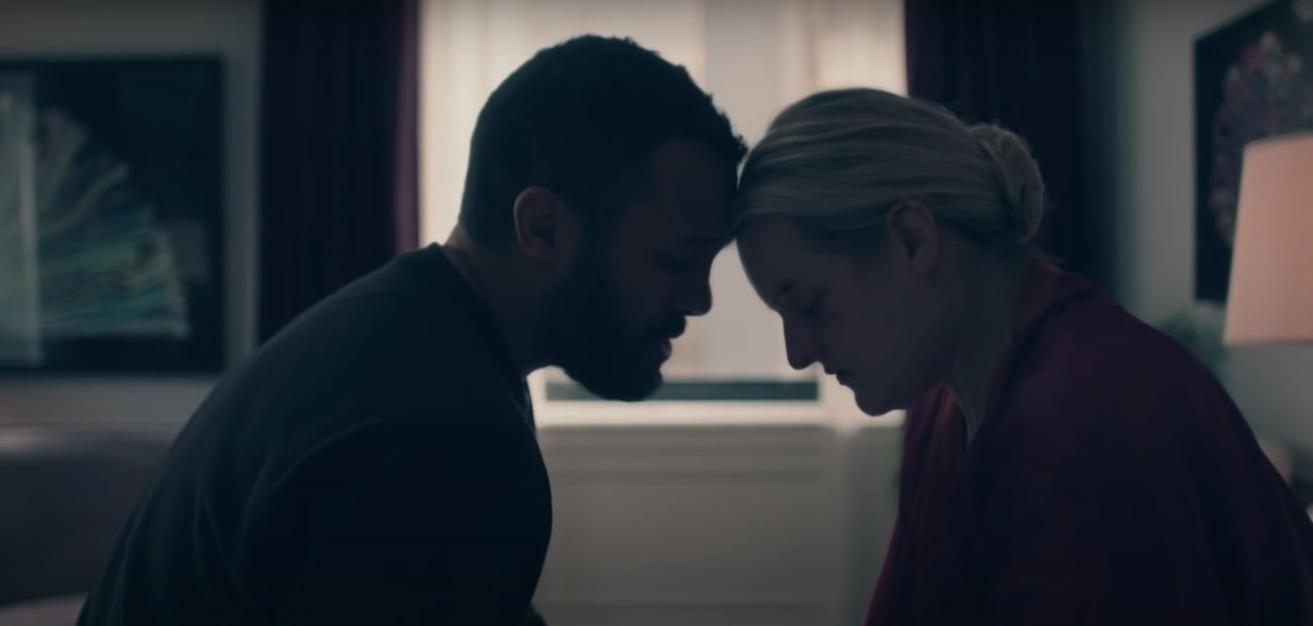 Article continues below advertisement
Did June rape Luke on 'The Handmaid's Tale'?
Luke tells June, "Wait," when she is on top of him, but she doesn't. She puts a hand over his mouth and continues to have sex with him. The following day, they don't talk about what happened, though it's clear that June has dealt with tons of trauma. She is having a difficult time acclimating to her new life outside of Gilead and consent doesn't seem to be high on her agenda.
That being said, what June did is considered rape by definition. Yahlin Chang, who wrote the episode, told Refinery29 that despite everyone wanting "a fairy tale ending for June," it's not going to be that easy for her just because she's left Gilead. For June, leaving her former home country is just the beginning.
Article continues below advertisement
"Is it realistic, given what this particular character has gone through … given her years in Gilead and all the trauma and violence that has infused her life there, and some of which she has been forced to inflict, that on this particular day right after she left Gilead that she could instantly snap into a super healthy and tender intimate relationship with Luke?" Yahlin asked.
Article continues below advertisement
June and Luke's relationship may be damaged for good.
Because of what June has gone through, there's little chance of her having a healthy and normal relationship with Luke any time soon. Sure, she still loves him, and he loves and cares about her too. But she has been through years of ritualistic rape, violence, and other abuse that doesn't just leave her because she is no longer in Gilead.
Article continues below advertisement
While that doesn't excuse what June did to Luke, it does explain some of the "why" of it all. Clearly, June is having a hard time in her new life. And if she still wants to take down the regime from Canada, she will likely work toward that goal moving forward instead of slip back into a husband and wife routine with Luke.
O-T Fagbenle, who plays Luke, told Entertainment Weekly that Luke and June's relationship "is really tested" after their reunion and that they will have quite a few failures as they try to navigate their new normal. It's going to be a tough road for them, both together and separately.
Watch The Handmaid's Tale on Wednesdays on Hulu.