Central Cee Seen With Ice Spice As Ex Madeline Argy Tries to Get His Attention on Instagram
Rapper Central Cee and influencer Madeline Argy are believed to be broken up. Already, fans are shipping Central with fellow rapper Ice Spice.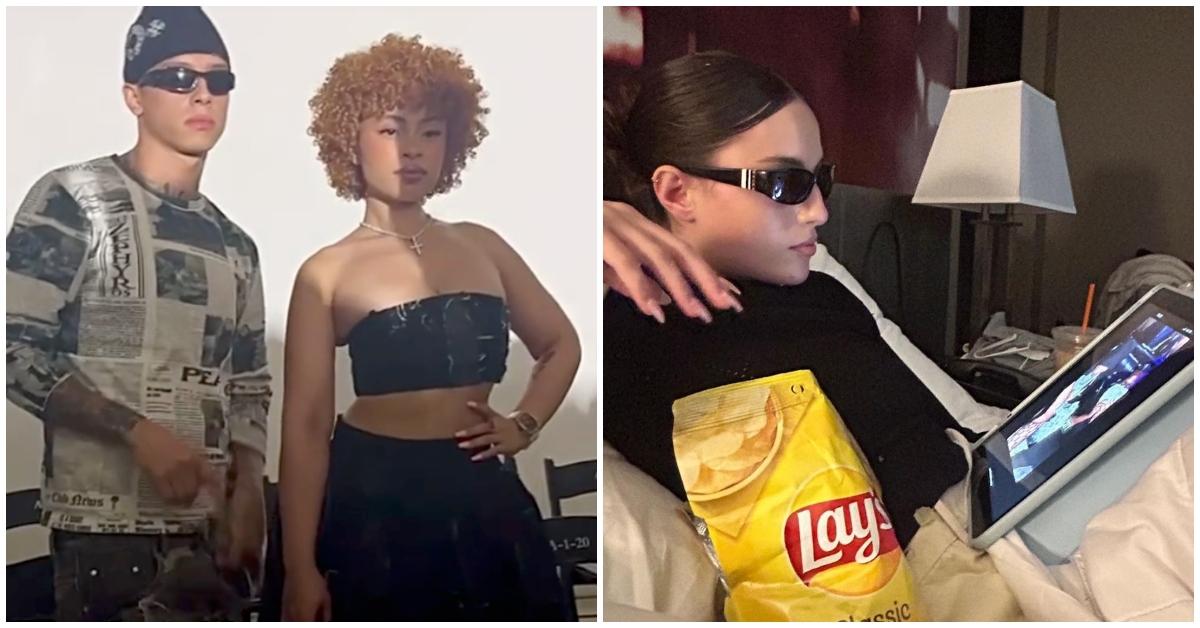 British rapper Central Cee and influencer Madeline Argy sent fans into a frenzy back in July 2022 when they began dropping hints about their romance on TikTok. Although never actually confirmed by the TikTok stars, the two were believed to be dating and fans were over the moon for them.
But in the late summer of 2023, rumors started circulating that they called it quits. Did Central Cee and Madeline really break up? Let's investigate.
Article continues below advertisement
Did Madeline Argy and Central Cee break up?
Yes, it appears that Madeline and Central Cee are no longer together.
In early September 2023, fans were tipped off after noticing that the former couple had unfollowed each other on Instagram. Not to mention that they were both in New York City for Fashion Week starting Sept. 8, but weren't seen together publicly.
Their suspicions were further confirmed when TikTok star and DJ Zack Bia confirmed during a concert (see here) that his friend Central Cee, who was performing with him, was single.
Article continues below advertisement
The reason why they broke up is unclear, but it became clear that Madeline was trying to get his attention on Instagram for some reason.
On Sept. 10, 2023, she posted a photo carousel on the platform of her adventures in the Big Apple. In the first photo, she is seen eating potato chips in a hotel bed and looking at an iPad. On the iPad, Central Cee's Instagram story can be seen front and center.
Article continues below advertisement
Fans were quick to recognize the image on her iPad and connect the pieces.
"She's so messy for the iPad I love her," wrote one fan in the comment section. Another wrote: "She said that's still her man periodt."
Central Cee seen getting cozy with Ice Spice during NYFW.
The same night Madeline posted the photo of her checking out Central's Instagram Story, the TikTok account Hypebeast shared a video of Central Cee with no other than rapper Ice Spice. Fans immediately began speculating that they were an item.
Article continues below advertisement
"She got a little crushy crush because why is she mirroring his body language," wrote one fan in the comments.
A second comment read: "They look good together."
And a third user said: "They need to date!! That would be the power couple of trap rap!"
Could Central Cee already have moved on? Is Madeline trying to send him a message with that Instagram photo? We'll just have to wait and see.