Madeline Argy and Central Cee Are Over — A Look Back at Their Beautiful Love Story
British model Madeline Argy and rapper Central Cee have broken up. Read on for everything we know about their relationship and breakup.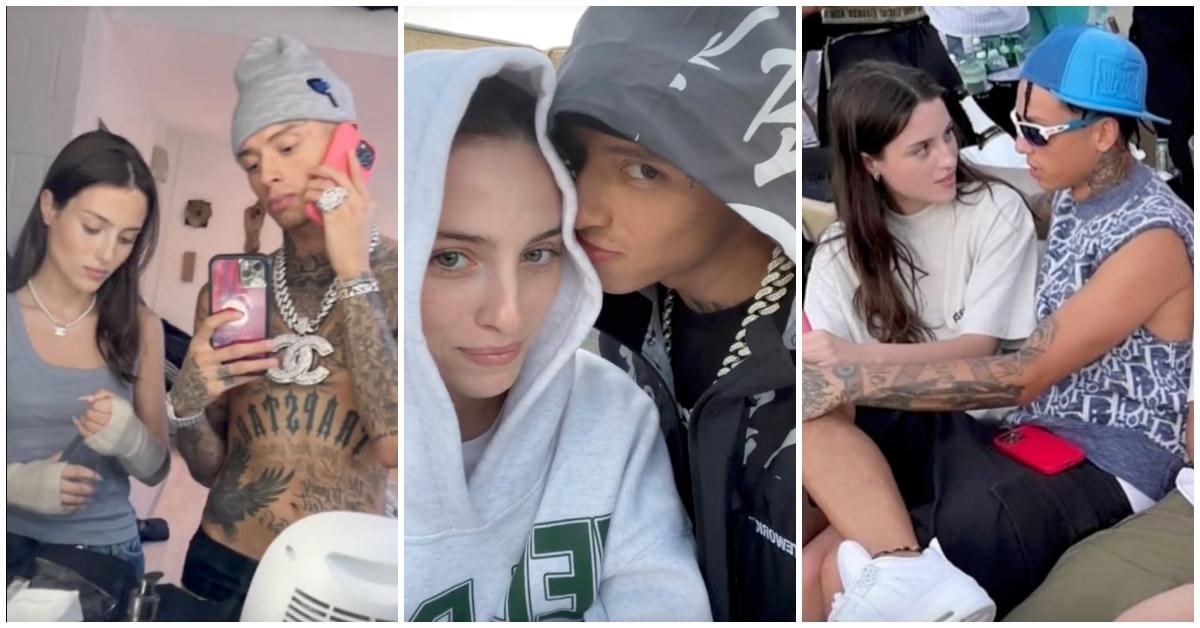 The Gist:
British rapper Central Cee and model Madeline Argy started dating in the summer of 2022.
Although they kept their relationship fairly private, fans adored them together.
In September 2023, Central Cee and Madeline called it quits, leaving fans in mourning.
Article continues below advertisement
Another wrote: "Just found out Central Cee and Madeline broke up and I think that was my final straw. Love isn't real."
As the news continues to spread, more and more folks have been curious about their relationship. When did Central Cee and Madeline meet? And how long did the U.K.-based couple date for?
Below, we share their relationship timeline.
Article continues below advertisement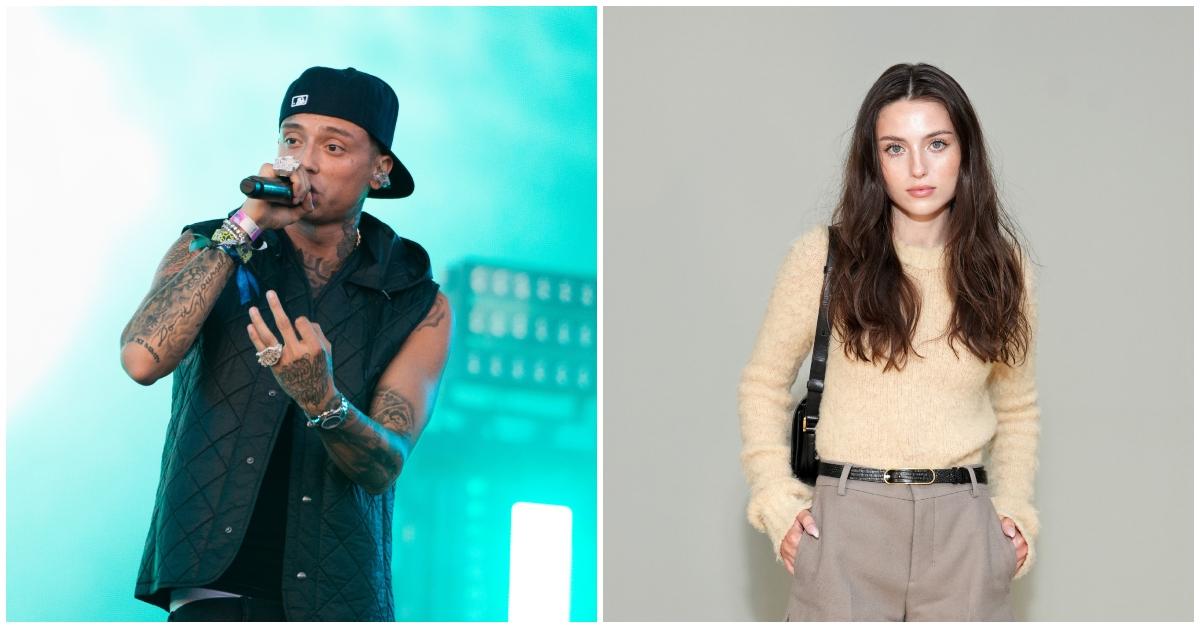 July 2022: Central Cee releases 'Doja' and fans think it's about Madeline Argy.
In July 2022, Central Cee released his single "Doja," and the beginning of the chorus really stood out to listeners.
The line that struck fans was: "How can I be homophobic? My b---h is gay."
You see, in an interview with Genius, Central Cee confirmed that his girlfriend was bisexual. Coincidentally enough, Madeline had broken the news to fans in 2021 that she was bisexual after she shared a TikTok with another female whom she referred to as her ex.
Article continues below advertisement
Fans put two and two together and began speculating that Madeline could be Central Cee's special lady.
Also in July 2022, Madeline posted a TikTok video where she was seen wearing a light blue hoodie with yellow lettering.
Just a month prior, Central Cee had posted a video on Instagram of him wearing the exact same hoodie, leading many users to believe that she was wearing his hoodie.
September 2022: Madeline confirms Central Cee dating rumors ....sort of.
In September 2022, Madeline took to TikTok to address the speculation that she and Central Cee were an item. While donning a t-shirt that read "I [heart emoji] lying," she says: "Why does everyone keep asking me if I'm dating Central Cee? I've literally never heard of him in my life."
Meanwhile, a man, who looks to be Central Cee, is seen behind her poking around her kitchen. Many fans could tell that she was lying. This appeared to be the couple's way of confirming that they were together.
Article continues below advertisement
March 2023: Fan captures video of Central Cee and Madeline out together.
After seemingly confirming their relationship, Central Cee and Madeline got even more tight-lipped about their relationship. While they hardly ever posted about one another, a fan did capture them sitting closely together at some type of party in March 2023. This was all fans needed to see to confirm that they were still going strong.
Article continues below advertisement
June 2023: Central Cee shares a TikTok video ... and Madeline makes a brief appearance.
In June 2023, Central Cee finally posted his girl up! In a TikTok video, Central Cee and Madeline are seen wearing tracksuits, and dancing as Central removes a chain from her neck and places it around his own. The video ends with a clip of the couple snuggled up close together very romantically.
Article continues below advertisement
That same month, Central Cee did an interview with British Vogue where he confirmed that he was the co-owner of Madeline's dog, which sounded like they were getting pretty serious. The following month, a fan posted a TikTok which showed multiple photos of Central Cee and Madeline together.
Article continues below advertisement
September 2023: Zack Bia confirmed during a show that his boy Central Cee was single.
In September 2023, Central Cee was performing with DJ Zack Bia, who seemingly gave word that Central Cee and Madeline were no more. In a TikTok filmed at his show, Zack is heard briefly pausing the music to say "You know, Central Cee is single by the way."
Fans also noticed that Central Cee and Madeline no longer followed one another on Instagram.
Article continues below advertisement
To make things even more confusing, Madeline also posted a photo carousel on Instagram in September of a recent trip to New York. In the first photo, she is seen eating potato chips in a hotel bed and looking at an iPad. On the iPad, Central Cee's Instagram story of him at a strip club can be seen front and center.
"She said that's still her man periodt," wrote one person in the comment section. Another person wrote: "What I would give for the tea on the situation."
Article continues below advertisement
While the photo offered a slight glimmer of hope that maybe they weren't over, most fans were pretty confident that they had ended things. In fact, some fans began shipping Central Cee with Ice Spice.
September 2023: Madeline confirms the breakup on the 'Call Her Daddy' podcast.
On Sept. 27, 2023, Madeline crawled into bed with host Alex Cooper for a very cozy episode of Call Her Daddy. While wearing matching CHD sweatshirts, Madeline went into details about her breakup which ended a couple of months ago.
First and foremost, it was Madeline's decision which she wanted to point out as the internet unfairly assumed she was the dumpee. "I made the final call," she said.
Article continues below advertisement
The pair met in 2021 and have "been in some sort of entanglement ever since," shared Madeline. The decision to end things was not sudden for Madeline who knew for "quite a while" the relationship wasn't good.
There was a toxic back-and-forth element to it that was almost addictive. Despite admitting to each other that they were bad for each other, it was difficult to quit.
What ultimately led to what is hopefully the last breakup, is Madeline making a new friend who in her words, "commands you to be a good person."
While chatting with thew new pal, Madeline let something slip about the relationship that was humbling. Like holding up a dirty mirror, Madeline knew it was time to pull the plug.