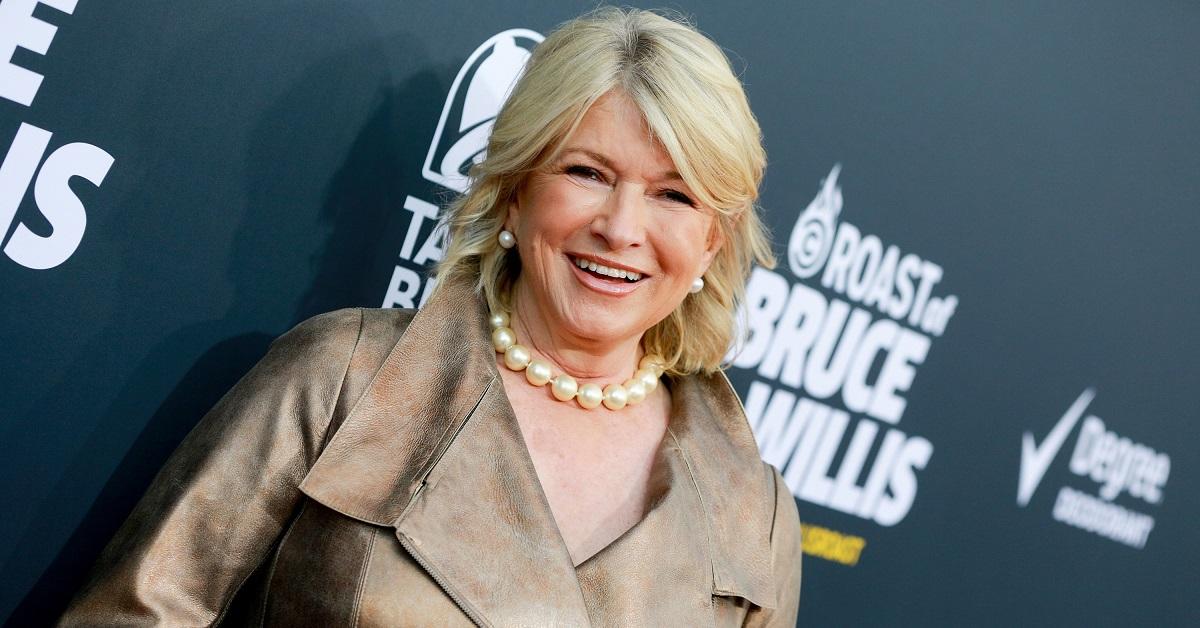 Martha Stewart Has Been Open About What She Does to Keep Her Youthful Glow
In spite of some controversy, Martha Stewart has largely been able to rehabilitate her image. Although she was convicted of insider trading, Martha ultimately decided to lean into that image, and the contrast it made with the public's perception of her as a wholesome, knowledgeable TV host. Martha, who is now 79, has maintained a youthful glow throughout her career. For some, that continued youth has raised suspicions about how much plastic surgery she's had.
Article continues below advertisement
Did Martha Stewart have a facelift?
In the past, Martha has been frank about what kinds of work she's had done to her face. In a cover story with Allure Magazine, Martha admitted that she's had Botox and Juvederm treatments, although she said at the time that she hadn't had any surgery done. "I haven't had facial surgery yet, but I did get Juvederm filler after my dog bashed my lip and split it open," she said during the interview, which was released in 2013.
Article continues below advertisement
"I tried Botox," she continued. "It works for certain things, like for skin under the chin, but I don't want a taut jawline and a quizzical look." Martha said that, while she isn't afraid to get some chemical help to maintain a youthful look, she also uses some more conventional beauty methods, and is very particular about her hair.
"My hair is actually thicker now and grows faster than it did probably 25 years ago," the TV host said. "On the weekend, I don't even like to brush it. I get screamed at by my daughter. And I don't like hair spray." She also uses hand massages and yoga exercises in order to keep her hands looking young.
Article continues below advertisement
Martha Stewart may have gotten a facelift in the years since this interview.
Although Martha said in 2013 that she hadn't had plastic surgery, it's possible that she's had a facelift or another procedure in the years since. In 2019, she shared a photo on Instagram that caused a slew of speculation. The photo shows Martha looking particularly youthful. In the caption, she credits her hair stylist and makeup artist with the glow-up, saying that she's grateful for the new look. Some online thought there may have been some plastic surgery at work as well.
Article continues below advertisement
Martha Stewart used to be a model.
Before she was marketing her skills around the house, Martha worked as a model. She did ads for companies like Chanel while she studied to earn a college degree. At a young age, Martha was already focused on cultivating an image for herself, and it's one that eventually led her to fame and fortune.
Instead of transitioning into a TV personality from her work as a model, Martha first became a stockbroker. Even as she worked as a stockbroker, though, she started a catering business on the side and eventually revealed her talent for home renovations and cooking. Those talents were ultimately what launched her to prominence, not her past as a model for high-end brands. Now, at 79, she's still finding ways to look fabulous.