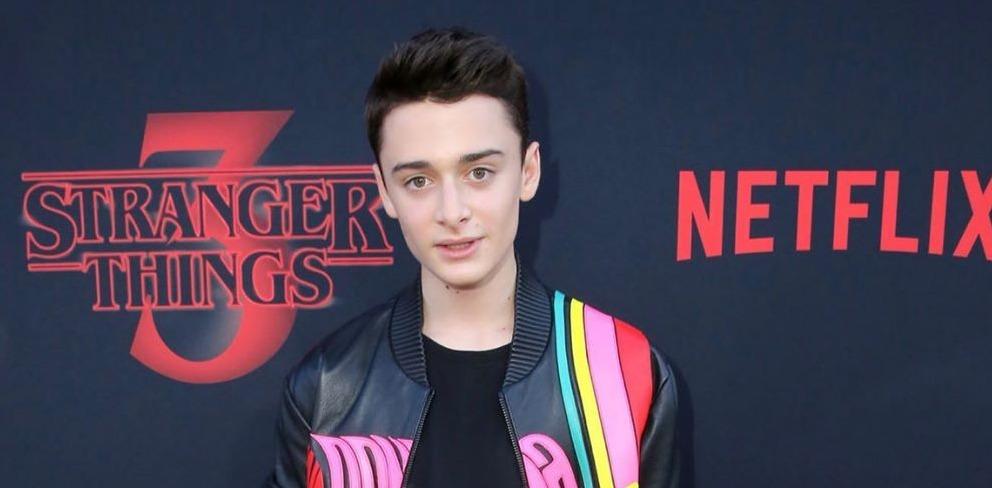 #NoahSchnappIsOverParty Is Trending on Twitter, and He May Be Canceled
If Twitter has its way, Noah Schnapp will be canceled long before the new season of Stranger Things ever comes out. It's not uncommon for Twitter users to get their internet pitchforks ready at the drop of a hat, but in this case, it's for good reason. The 15-year-old star of the Netflix hit has come under fire after a friend shared a video of him in a van singing Chris Brown and Lil Dicky's song "Freaky Friday" and allegedly not censoring the parts which contain the n-word.
Article continues below advertisement
In the clip, Noah and his friends are shown singing Chris Brown's portion of the song where he wonders out loud if he can say the n-word as a white man who switched bodies with a Black man, and then proceeds to say it repeatedly. The clip is short and apparently from a trip to camp from 2019, but it has thousands of Noah's former fans disappointed and ready to cancel him.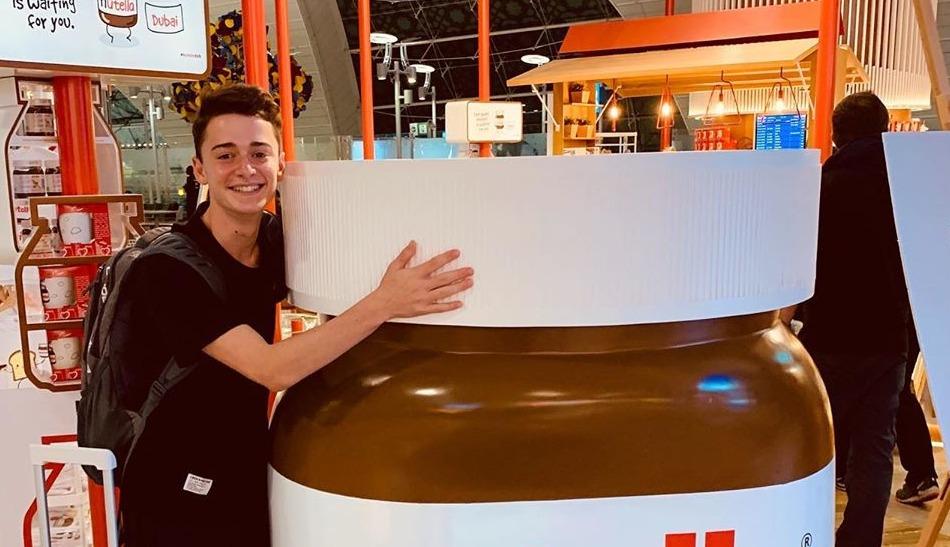 Article continues below advertisement
Did Noah Schnapp say the n-word?
Although the video makes it seem like Noah is saying the n-word, he put out a statement on Instagram to assure his fans that he and his friends are saying the word "neighbor" in place of the n-word. The jury is still out on if those who are ready to turn their backs on the actor believe his claims, but he is adamant that he did not use the n-word while singing and that he has never used it.
"I would truly never say the n-word and I'm not the type of person," Noah wrote on Instagram. "I genuinely have never used that word in my life. Using the word "neighbor" in that song was just something my camp friends and I did. I hope you all understand I could never even think about doing that… I apologize for using a replacement word. It is not my place to use one and I should [have] kept my mouth shut. I understand why it is found insensitive and I am so sorry."
Article continues below advertisement
People are ready to cancel Noah Schnapp now.
Despite Noah's statement on using the n-word, plenty of people are ready to cancel him. They have taken to Twitter to call him out for using the n-word and for not, in fact, actually using the word "neighbor" in its place. When you listen to the video featuring Noah and his friends, at some points it sounds like he really is singing "neighbor," while other parts you can almost clearly hear a hard "g" sound.
Article continues below advertisement
The hashtag #NoahSchnappIsOverParty is trending on Twitter too.
Even though some are ready to cancel Noah altogether, others have come to his defense on Twitter to say they can clearly hear the word "neighbor" in the clip of Noah singing "Freaky Friday" with his friends. Others have pointed out that, even if he did use the word "neighbor," though, it was still wrong of him to choose a word to cover up the n-word in the song.
Article continues below advertisement
Essentially, Noah shouldn't have sung the verse at all being that he is not Black and has no solid right to use a word of his choosing to replace the n-word in the song. And for now, Noah seems to be doing damage control with his Instagram statement in the hopes that it will all blow over and he will be forgiven.