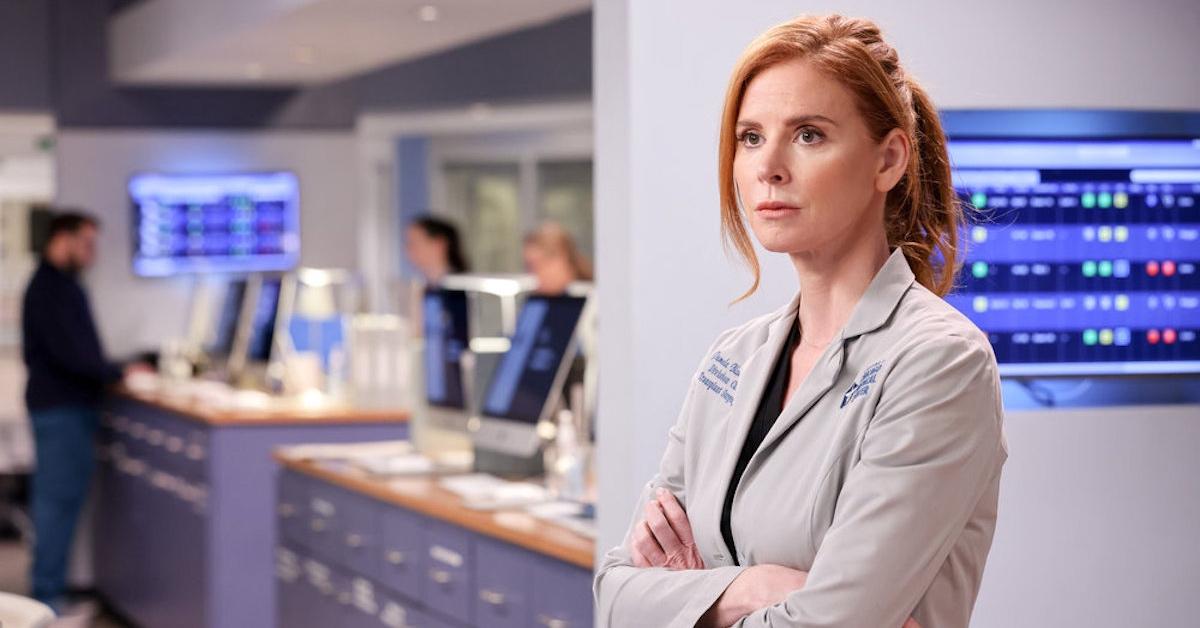 Heartbroken Fans Believe That Dr. Pamela Blake Will Be Leaving 'Chicago Med'
Spoiler alert: This article contains spoilers for the Season 7 finale and Season 8 premiere of Chicago Med.
After months of waiting with bated breath for Season 8 of NBC's Chicago Med to return to the small screen, fans can now breathe easy. The critically acclaimed medical drama has returned as of September 21, 2022.
Over the years on Chicago Med, the city's largest hospital has experienced a slew of talented doctors joining the team, while others have departed. And while some doctors came and went without leaving an impression on viewers, Dr. Pamela Blake (portrayed by Sarah Rafferty) quickly became a fan-favorite throughout Season 7.
Article continues below advertisement
With that in mind, fans were sympathetic to Dr. Blake's unfortunate circumstances toward the end of Season 7. With her health lingering in the balance and the premiere of Season 8, fans are worried that Dr. Blake may have hung up her white coat. So, did Dr. Pamela Blake leave Chicago Med? Here's everything that we know.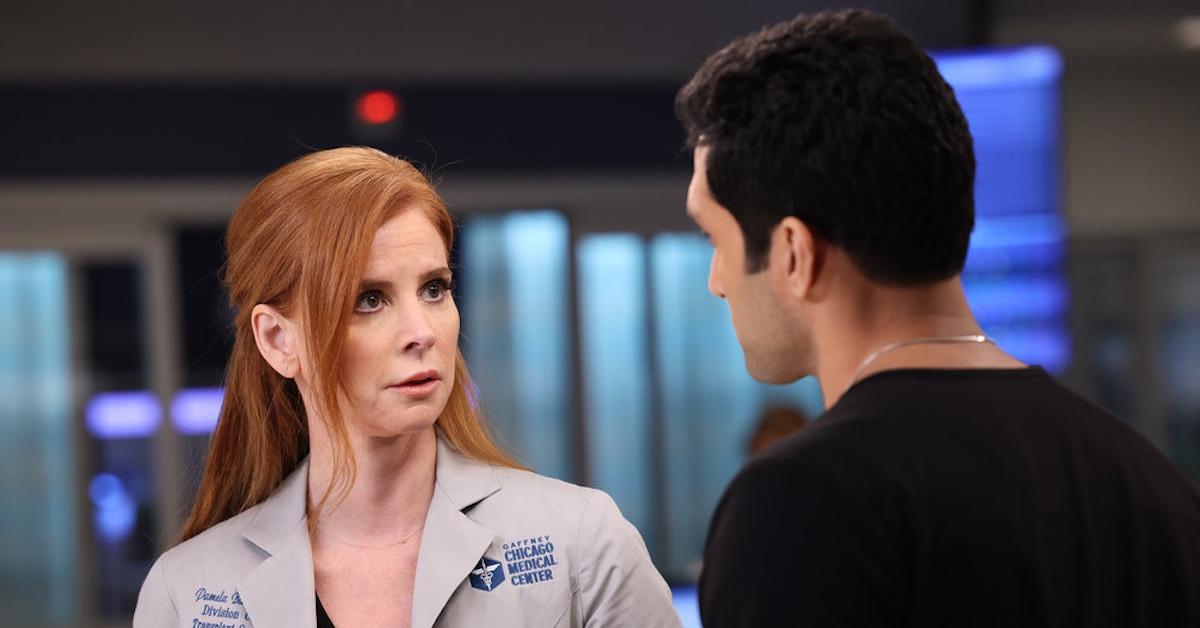 Article continues below advertisement
All signs point to Dr. Pamela Blake not returning to Chicago Med for Season 8.
No one likes to be the bearer of bad news, but Dr. Pamela Blake appearing on Season 8 of Chicago Med seems highly unlikely, despite a brief appearance on the premier episode. Unfortunately, it all stems back to her last appearance on the Season 7 finale.
If you remember, Dr. Blake had to go through a rather intricate surgery.
Article continues below advertisement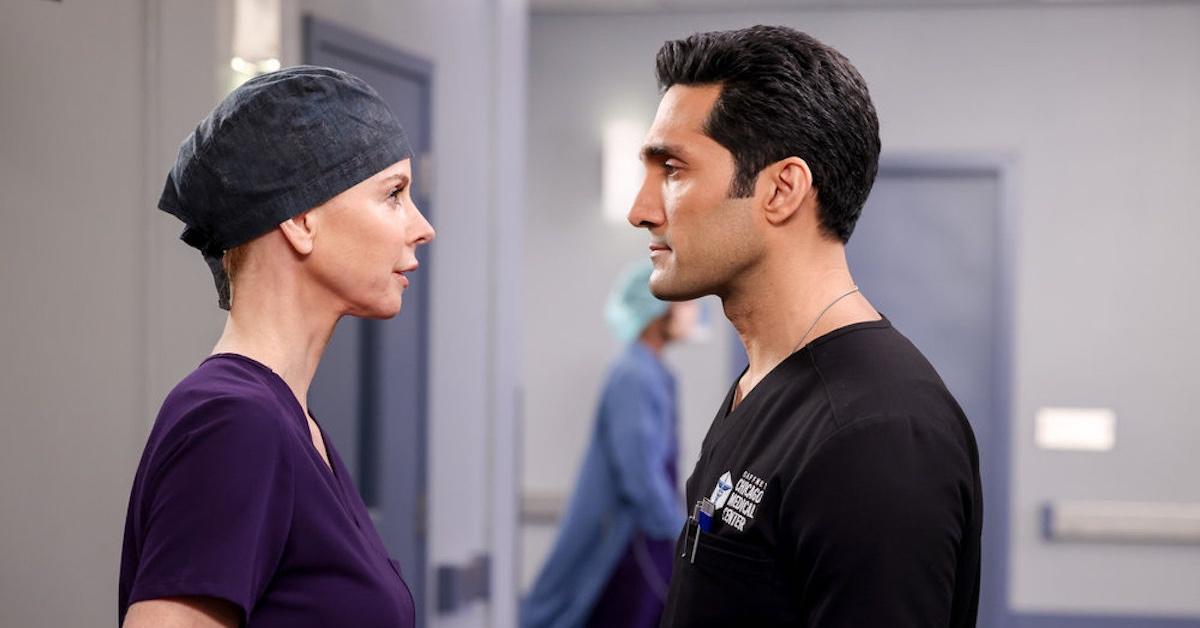 Dr. Crockett Marcel (portrayed by Dominic Rains), Dr. Blake's close friend and confidante, was forced to make a life-changing decision for the transplant surgeon — to save her hand mobility at the risk of her life or vice versa. Naturally, Dr. Marcel opted for the latter, but it came at a cost.
Article continues below advertisement
As the finale continued, viewers learned that Dr. Blake suffered a minor stroke, which caused her to lose mobility in her hands. In essence, the future of Dr. Blake's career as a transplant surgeon was now hanging in the balance. Not to mention, suffering from a stroke comes with a long recovery, which will take a toll on Dr. Blake's future at Chicago Med.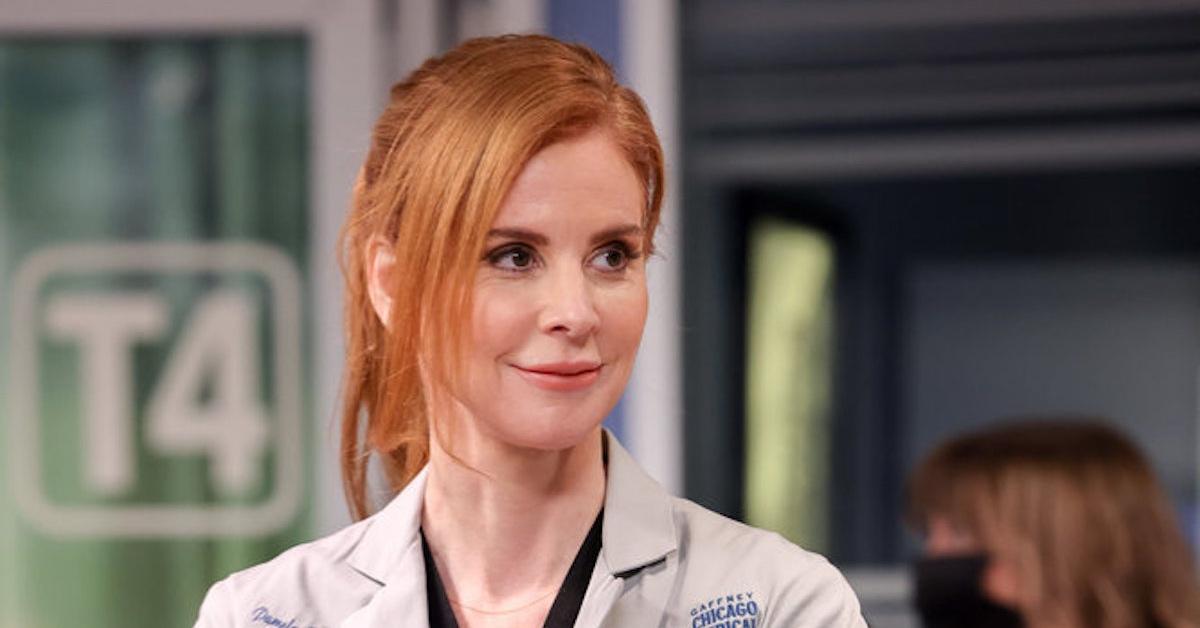 Article continues below advertisement
There is a chance that Dr. Blake will appear in 'Chicago Med' in future seasons.
No one likes to hear that their favorite character is seemingly off a show. Sure, Dr. Blake briefly appeared in the Season 8 premiere, but Variety reports that her future on the show is uncertain at this time.
"[Crockett] will hear about her," showrunner Diane Frolov told the publication. "There will be references to her. We won't see her, but we will be dealing with the emotional aftermath from his point of view."
Article continues below advertisement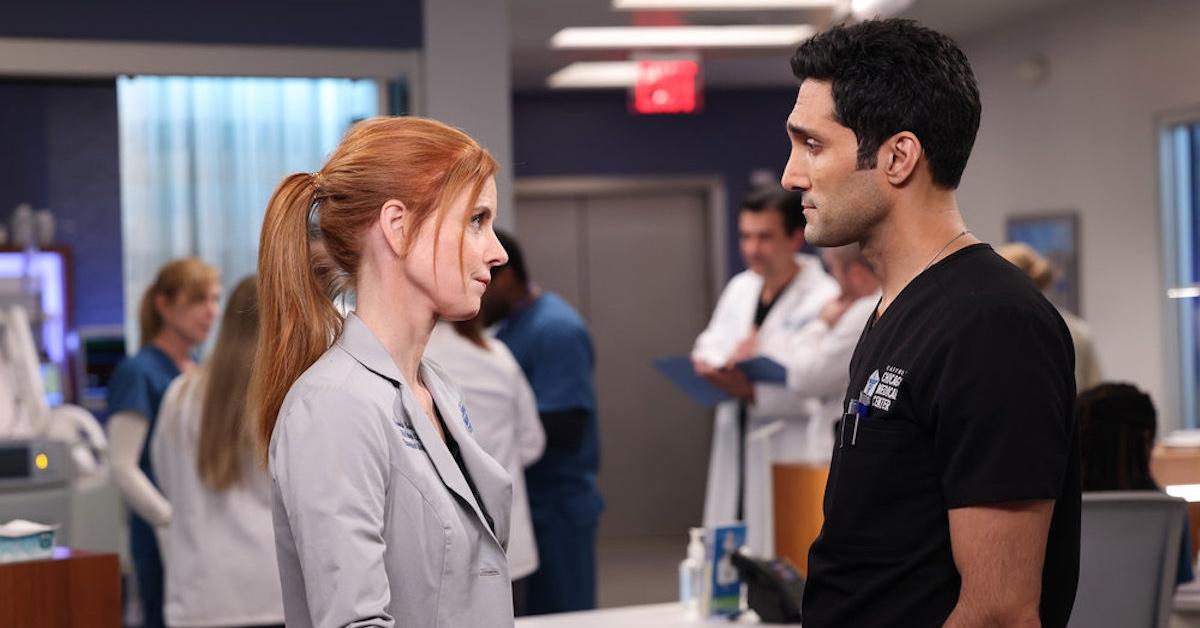 Interestingly, Diane did share that the door is not completely closed on Dr. Blake returning to Chicago Med. The showrunner shared that Dr. Blake's sole focus will be concentrating on getting her motor skills back via rehab. And since Dr. Blake wasn't killed, the chances of her returning are open.
"If the character's alive, the character can and very often will come back," Diane told the outlet.
For the sake of the viewers, hopefully we can see Dr. Blake return in full capacity in future seasons.
Catch new episodes of Chicago Med on Wednesdays at 8 p.m. EST on NBC.