Did Vice President Mike Pence Unfollow President Donald Trump on Twitter?
After Capitol Hill was stormed on Jan. 6, tensions are high in Congress. Did Vice President Mike Pence unfollow President Donald Trump on Twitter over it?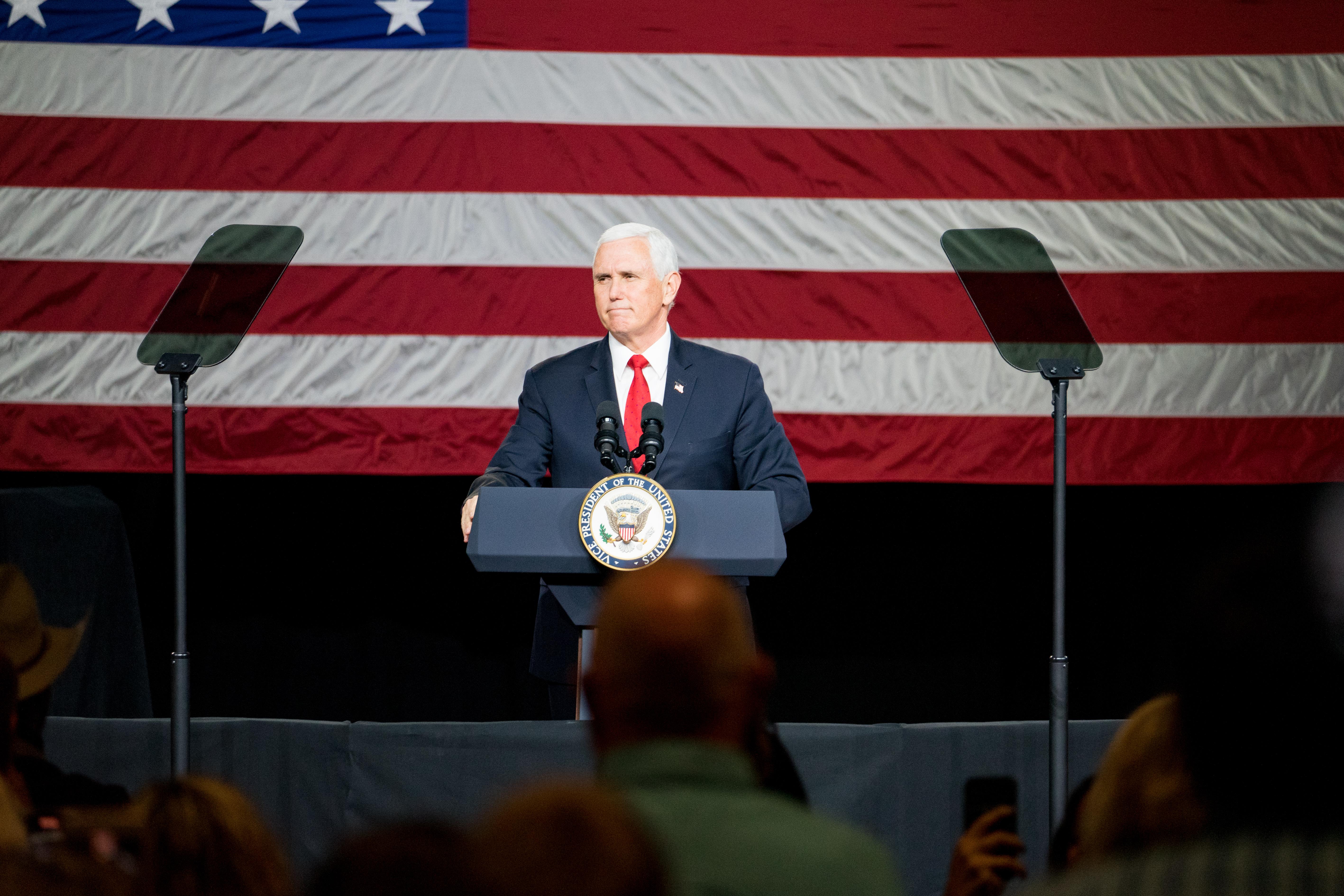 After Trump supporters and other far-right extremists rioted and then stormed Capitol Hill on Jan. 6, tensions were immensely high among lawmakers as they dealt with the aftermath of the violent protest. Many Congress members, both Democrats and Republicans, have publicly condemned the situation and the sitting president's method of handling the situation.
There have been a lot of rumors about tensions within the White House, including that Vice President Mike Pence unfollowed President Donald Trump on Twitter. Did he?
Article continues below advertisement
Did Vice President Pence actually unfollow President Trump on Twitter?
During the riots happening on Capitol Hill, tensions were clearly rising between President Trump and the rest of his party, specifically with Vice President Pence. As those breaching the Capitol building continued to break their way in, Vice President Pence had to call in the National Guard — a move usually only done by the president.
Following this tension, a rumor began circulating that the vice president had unfollowed the commander-in-chief on Twitter.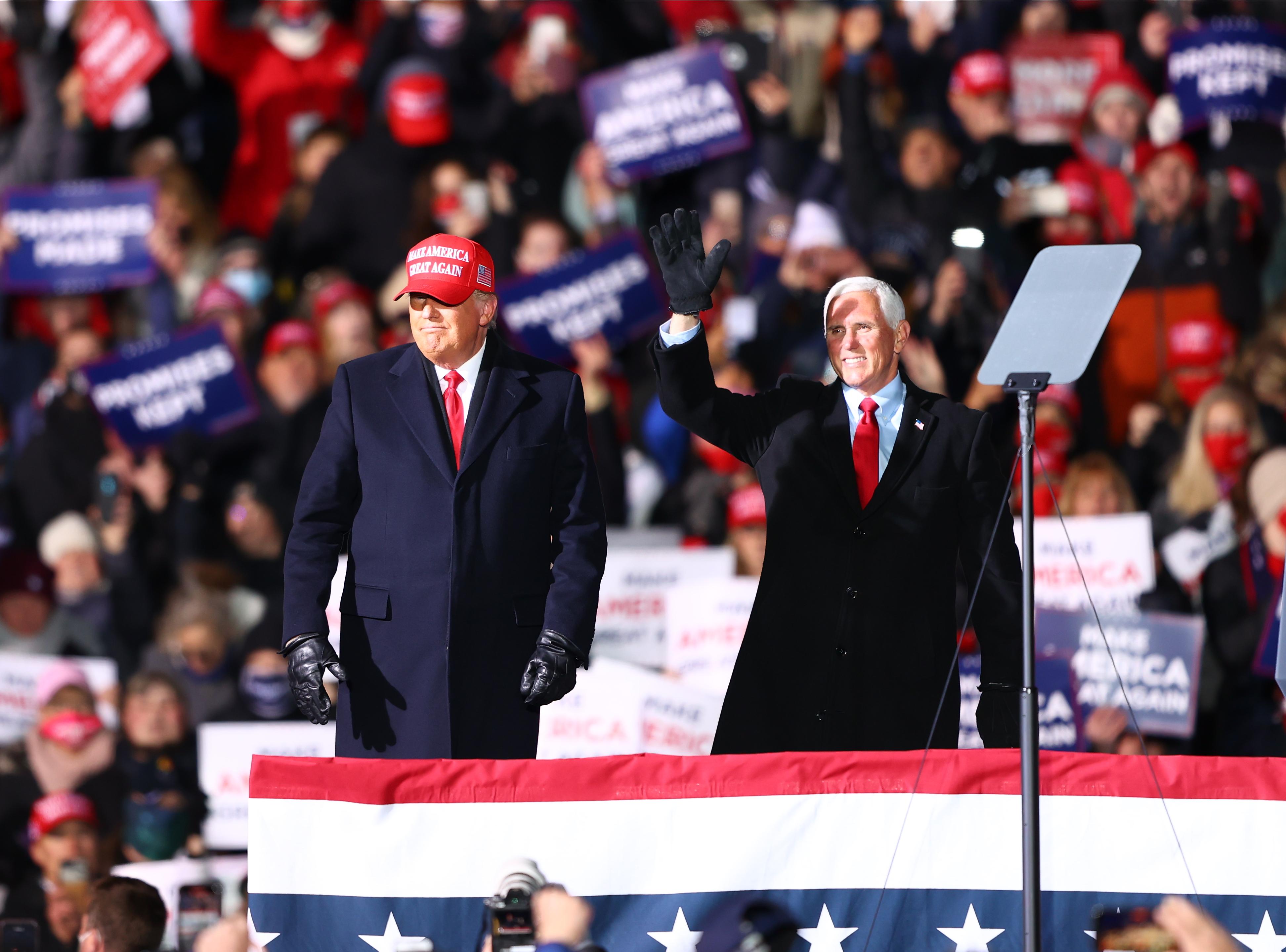 Article continues below advertisement
According to Snopes, the rumor was started by fake news site Disclose.tv, and if you check any of the vice president's social channels (both personal and professional), you'll see President Trump's accounts still there. So no, it doesn't look like Vice President Pence unfollowed President Trump.
Social media sites like Twitter, Facebook, and Instagram all locked President Trump's accounts. Twitter locked President Trump's account for 12 hours following the removal of several of his tweets, while both Facebook and Instagram said his profiles were also locked.
According to CNN, Twitter said in a statement that "future violations... will result in permanent suspension of the @realDonaldTrump account," marking the first time the social media site has warned of a potential suspension. In a statement posted by Mark Zuckerburg to Facebook, he wrote, "We are extending the block we have placed on [Trump's] Facebook and Instagram accounts indefinitely and for at least the next two weeks until the peaceful transition of power is complete."
Article continues below advertisement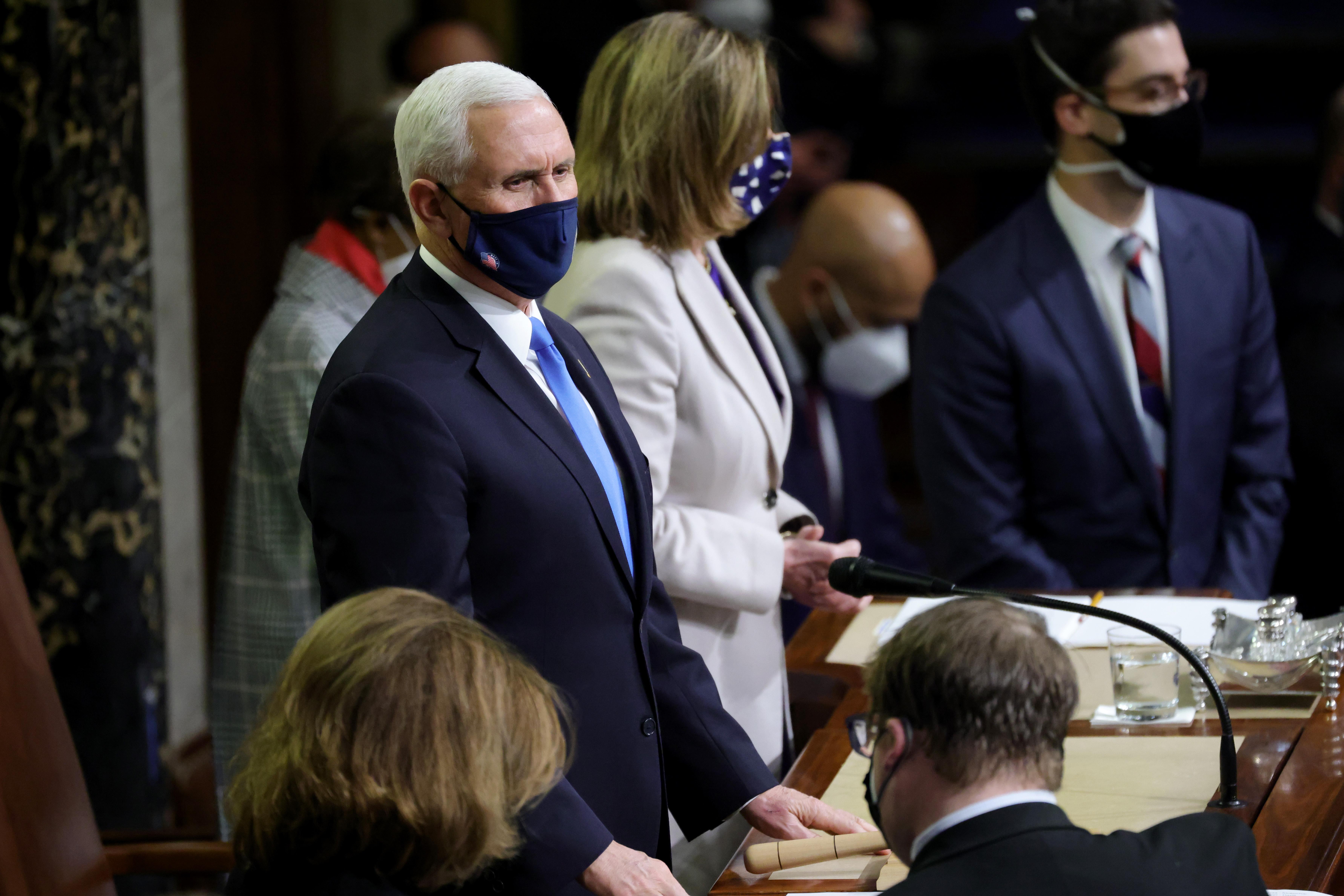 Why are people talking about the 25th Amendment?
Following the riots, more lawmakers on both sides of the political spectrum have begun calling for the 25th Amendment to be invoked, which would effectively President Trump from office.
"It's time to invoke the 25th Amendment and to end this nightmare," Rep. Adam Kinzinger (a Republican lawmaker) said, according to Politico. "The president is unfit and the president is unwell."
Others are calling for the president to be impeached, with less than two weeks left in office.
Article continues below advertisement
Section four of the 25th Amendment reads that if the vice president and a two-thirds majority of both houses of Congress deem the current sitting president "unable to discharge the powers and duties of his office, the Vice President shall immediately assume the powers and duties of the office as Acting President."
What this means is if lawmakers determine that the president is unable to conduct his duties as president successfully, he can be immediately removed from office.
It's currently unclear if Vice President Pence or members of Congress will invoke the 25th Amendment. Some Republican lawmakers are openly against the measure, while others have begun circulating the articles of Impeachment again.