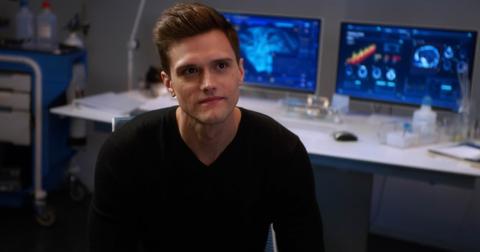 'Crisis' Is Finally Here — So, Where Is Ralph Digby aka Elongated Man?
By Gabrielle Bernardini

Dec. 4 2019, Published 12:48 p.m. ET
In the final moments of the Dec. 3 episode of the beloved DC series, Team Flash gathered together to share heartfelt stories before they fight for their lives (and the multiverse) in Crisis on Infinite Earths. One noticeably absent member in the last few episodes of The Flash has been the comical Ralph Dibny aka Elongated Man (Hartley Sawyer).
Article continues below advertisement
Audiences last saw Elongated Man fighting Bloodwork's (Sendhil Ramamurthy) infection in "The Last Temptation of Barry Allen, Pt. 1." With our heroes about to head into the biggest battle to try and stop the multi-verse from being destroyed, will Ralph rejoin the group? Is he even still alive...?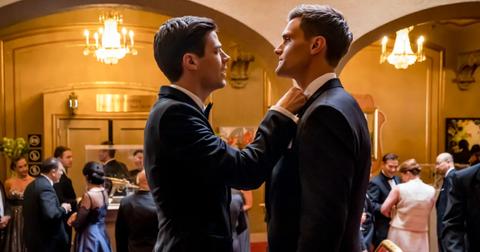 Article continues below advertisement
Did Ralph die in The Flash?
While Team Flash worries about the upcoming Crisis looming, Dr. Ramsey Rosso aka Bloodwork is also stirring up trouble in the city. He targeted Ralph and their fight in an alley leaves Elongated Man extremely wounded. "You should be worried about Ralph — but Ralph can also take care of himself. Hartley [Sawyer] had a really fun scene to shoot in an alleyway at 3 o'clock in the morning in Vancouver, and we'll leave it at that," Sendhil told TV Line. 
So, should fans be worried that Ralph succumbed to his injuries? Luckily, the Flash was there to save his good friend by donating his own blood to help him heal. Unfortunately, this procedure came with a little unknown (at the time) side effect ... it infected Barry Allen (Grant Gustin) with Ramsey's blood, turning him into Negative Flash.
Article continues below advertisement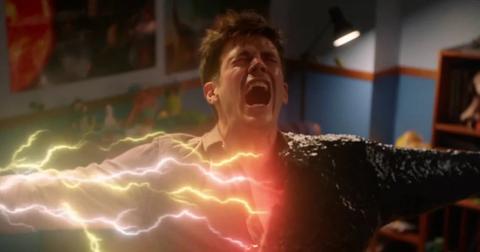 While the Scarlet Speedster spent the past few episodes battling Ramsey's blood control, Ralph was nowhere to be seen. To recap, after Barry saved Ralph's life, Iris West-Allen (Candice Patton) told her husband that since their friend was stable, they contacted  A.R.G.U.S to move Elongated Man to a secure medical facility to recover. "Don't worry," Iris tells Barry. "He's gonna pull through."
Article continues below advertisement
According to actor Hartley's IMDB profile, he will appear in Crisis on Infinite Earths: Part Three. Well, we certainly can't wait to watch Ralph rejoin the team and fight against the Anti-Monitor to save the multiverse.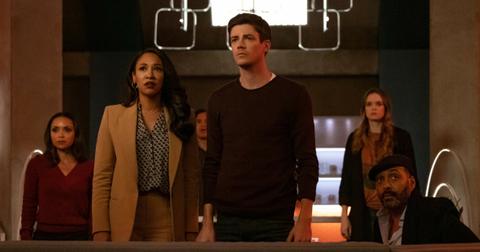 Article continues below advertisement
Arrowverse hints Nash Wells is Pariah... So, who is he?
There has been a pattern in the final episodes of each Arrowverse series ahead of Crisis; the shows have ended with Nash Wells (Tom Cavanagh) on Dec. 9, 2019, at 11:58 p.m. standing outside of The Monitor's stone gateway.  "For so many years, I've traveled across worlds, across the multiverse to do one thing, kill you," he said out loud. "And now here, you save my life."
 After Nash pressed the symbols on the stone wall, the chamber lit up and he was sucked into it. Crisis has officially arrived...
Though it has not been confirmed that Nash will be the comic book character Pariah, fans are theorizing he will portray this role in the epic crossover event. So, who is Pariah?
Article continues below advertisement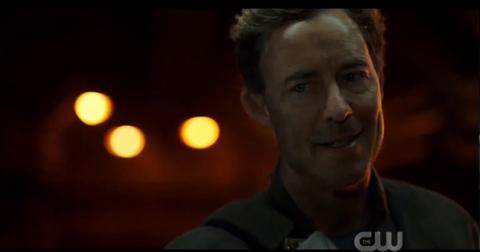 Pariah is a scientist who unknowingly freed the Anti-Monitor after he meddles in the secrets of the multiverse. In doing so, the big bad starts releasing antimatter, which obliterates each world. The scientist gained the name Pariah after The Monitor made it so he would have to travel to the different earths and watch as each one died, including every single person on the planet. 
For now, fans will just have to wait and see the role Nash will play in the upcoming crossover event. Crisis on Infinite Earths will kickoff with Supergirl on Dec. 8 at 8 p.m. ET on The CW.