Inside Safaree Samuels and Erica Mena's Massive Wedding
In Season 10 of 'Love & Hip Hop New York' has shown us a rocky road to Safaree Samuels and Erica Mena's wedding. Did he even end up marrying her?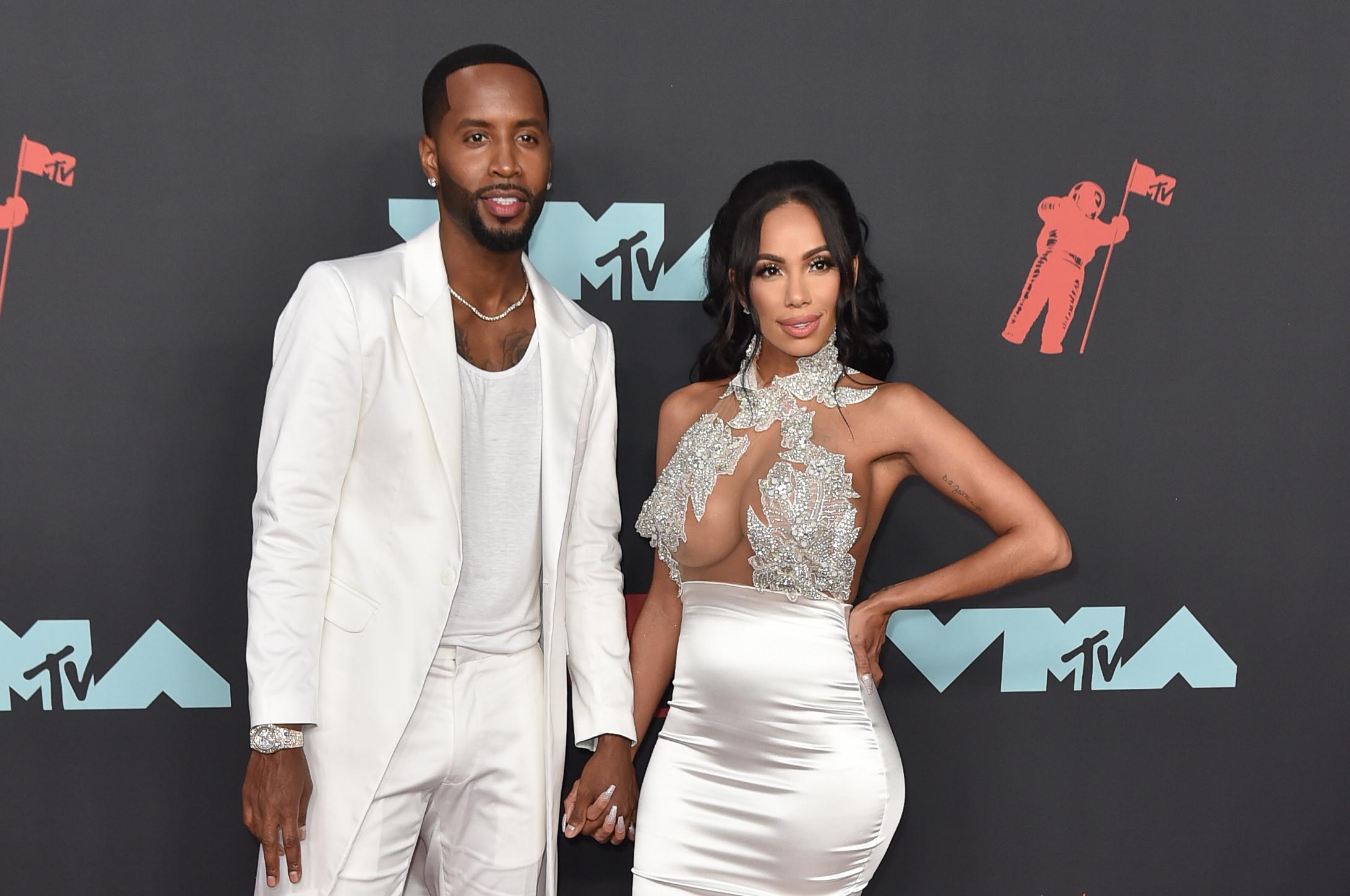 Season 10 of Love & Hip Hop New York has allowed viewers to watch the rocky road to Safaree Samuels and Erica Mena's wedding. From a possible move to a scandalous text to, ultimately, the groom's cold feet. So did Safaree even marry Erica? Take a look inside their massive wedding.
Article continues below advertisement
Did Safaree marry Erica Mena? The groom overcame his cold feet.
This season has really played up the will-they-won't-they vibe from Safaree and Erica. Enough so that fans have actually been concerned that maybe they won't make it down the aisle at all. But have no fear. The couple married on October 7. True to reality TV tradition, they couldn't share too much about the night. The wedding needed to remain mostly secret so that fans would be even more astounded when they saw it play out on the show.
BET broke down just how big the event was. The wedding did happen in New York City. Wearing a sleek red suit, the rapper and singer even serenaded his now-wife on the dance floor during their lavish reception.
Article continues below advertisement
Ahead of the wedding, Erica showed off the custom designed wedding bands, created by Eden Diamonds. According to Page Six, the rings contained "VVS1/2 baguette diamonds surrounded by solitaire brilliant round diamonds and micro-pavé sides". Their new last name, Samuels, was engraved inside in floral writing. They're estimated to be worth, along with Erica's engagement ring, over half a million dollars.
Article continues below advertisement
Erica kept her wedding dress a secret until right before the wedding premiered on 'Love & Hip Hop'.
Although the 32 year old took her Instagram followers on a journey to her dress fitting, her actual dress remained a secret. As BET reported, she was spotted on the dance floor in a shimmering, silken, curve hugging dress with a thigh high slit. However, it looks like that was her reception dress. Her ceremony dress was more Cinderella inspired.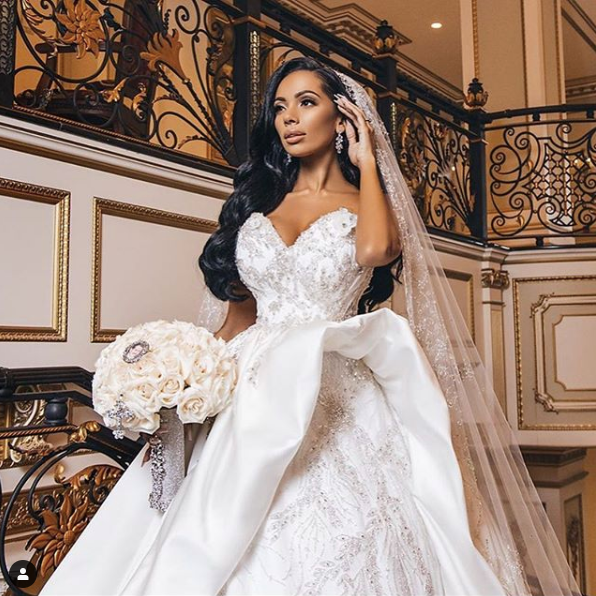 Article continues below advertisement
Right before the wedding was set to be shown on Love & Hip Hop New York, Erica was finally able to show the pictures she took before the ceremony. Instead of the dress with the slit, she was instead in a princess gown, with copious amounts of delicate beading and an equally detailed veil. She also held a beautiful white rose bouquet, with a cross hanging off and a small picture of her father adorning the flowers.
Additionally, the red tux we previously saw Safaree in must have only been the reception outfit as well. Erica posted a video of the groom seeing his bride for the first time, which causes him to well up with tears, and it's revealed that he's wearing a beaded white tux that matches her gown.
Catch the wedding and new episodes of Love & Hip Hop New York on Mondays at 8 PM on VH1.