Shay Johnson Has a Close Bond With Her Brothers — Including the One Dating Amara La Negra
Who are Shay Johnson's brothers? One of the 'Love & Hip Hop Miami' star's siblings is dating her co-star, Amara La Negra.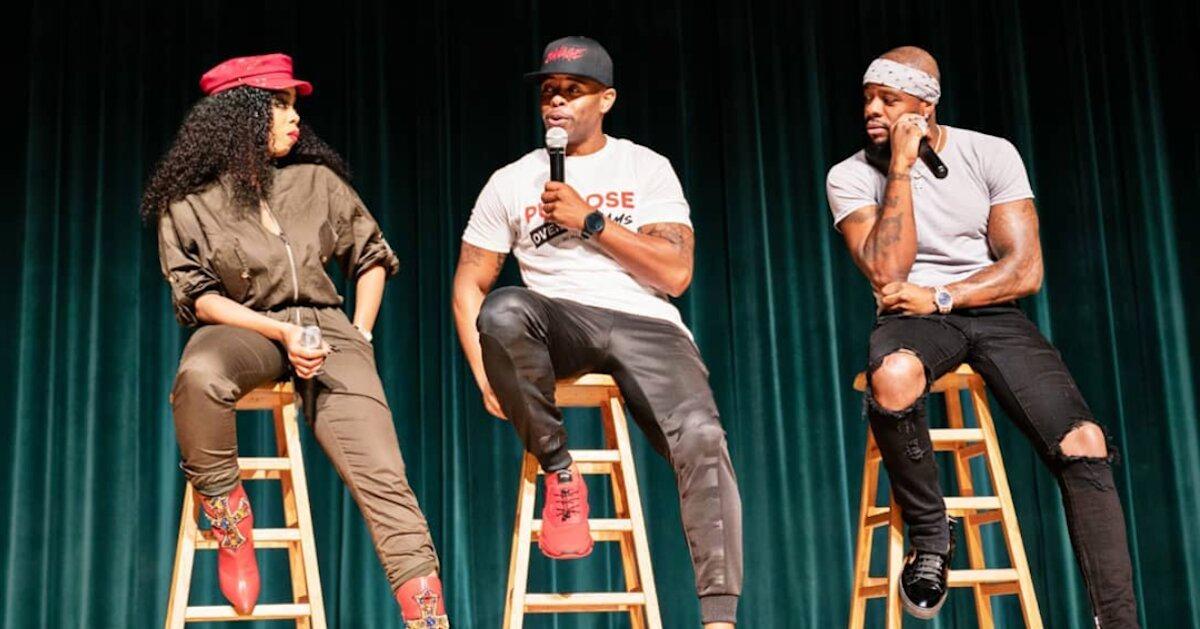 Fans of Love & Hip Hop Miami are getting a double dose of Johnson this season! When we heard that OG cast member Amara La Negra is dating the brother of co-star Shay Johnson, we were curious to see how the fitness guru would react to sharing the spotlight with her sibling.
But as it turns out, the pair is thick as thieves, and has even teamed up for various business ventures. Here's what we've learned about Shay's close connection to her family.
Article continues below advertisement
Shay Johnson actually has two brothers, Joe and Emjay.
The Johnsons are taking over… literally. The trio has joined forces for multiple speaking engagements — coined "The Johnson Takeover" — during which they share their expertise on topics such as education, the entertainment industry, entrepreneurship, and health and wellness.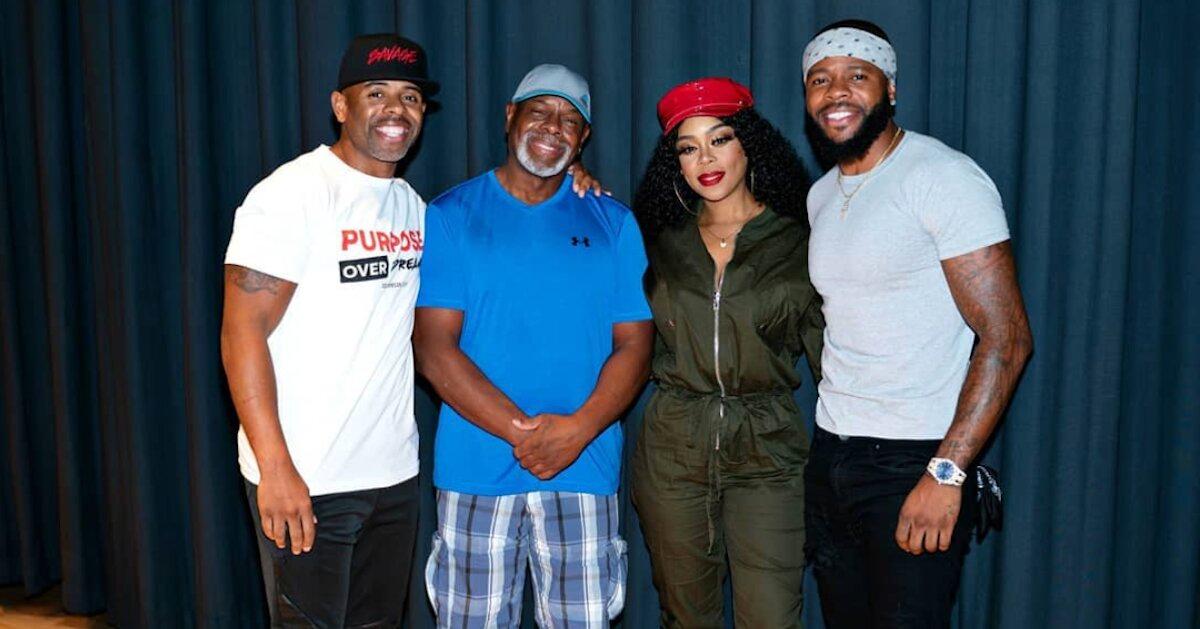 Article continues below advertisement
Dr. Joe Johnson is a former college/professional athlete-turned-keynote speaker and peak performance coach who has "disrupted traditional ways of leveraging a PhD," an advertisement for one of the siblings' recent events states.
The football player decided to pursue a PhD in counselor education from the University of Florida after failing to make it to the NFL. In a 2018 interview, Joe talked about his role as a mentor to young black men.
"I think that when you look at the history of black men, we've been conditioned to believe that we are less than," he said. "We've been conditioned to believe that we're only gangbangers or we sell dope… You have to shift the mindset in black men, especially right now because of what's going on with law enforcement."
He added, "This is our time to shine and show ourselves. Not to prove to the world, but show ourselves that we have the capability [to be great]."
Article continues below advertisement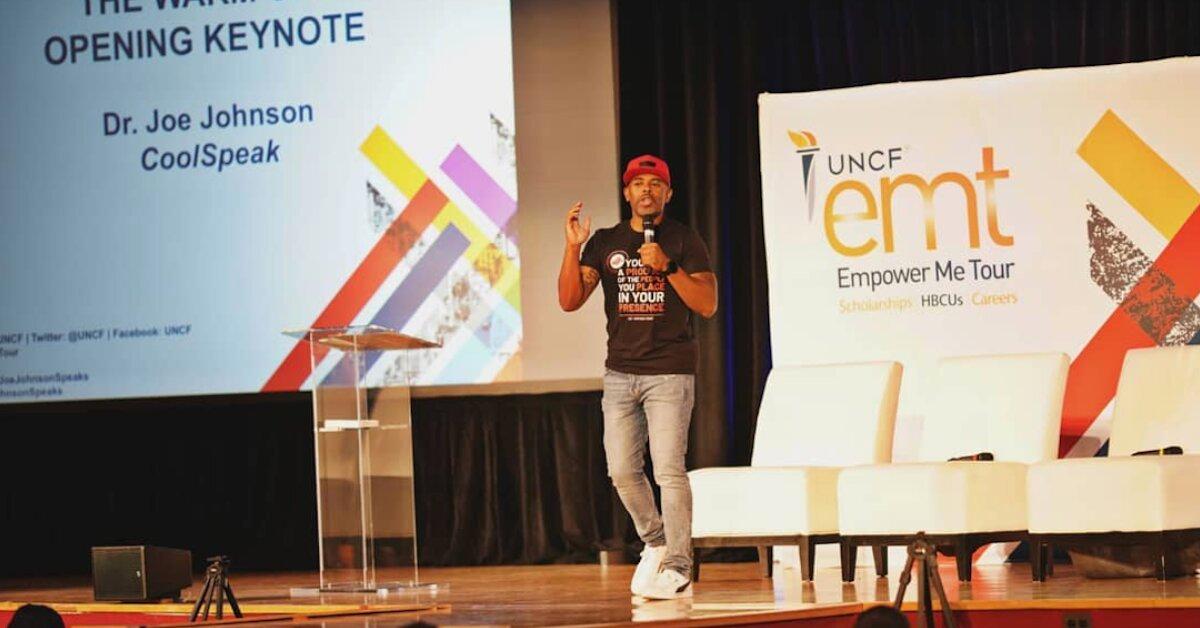 Emjay Johnson is a singer whose music blends R&B, Bachata, Reggaeton, and Pop.
After learning to speak Spanish as a teenager, Emjay fell in love with Bachata music, incorporating the Latin American sound into his songs. He went on to tour with Romeo Santos, who's often referred to as the "King of Bachata," and spent two years living in Mexico to soak up the culture and perfect his craft.
Article continues below advertisement
He met girlfriend Amara in 2017, but the duo didn't start dating until last year. The singer and actress shared a photo from the couple's first encounter at a basketball game when confirming the news of their relationship on Instagram.
"I only sat next to him because they were no more seats available," the 29-year-old recalled in the since-deleted post. "That was just pure coincidence and a paparazzi took a picture of me but I always say that God has a funny way of working… it's all about timing."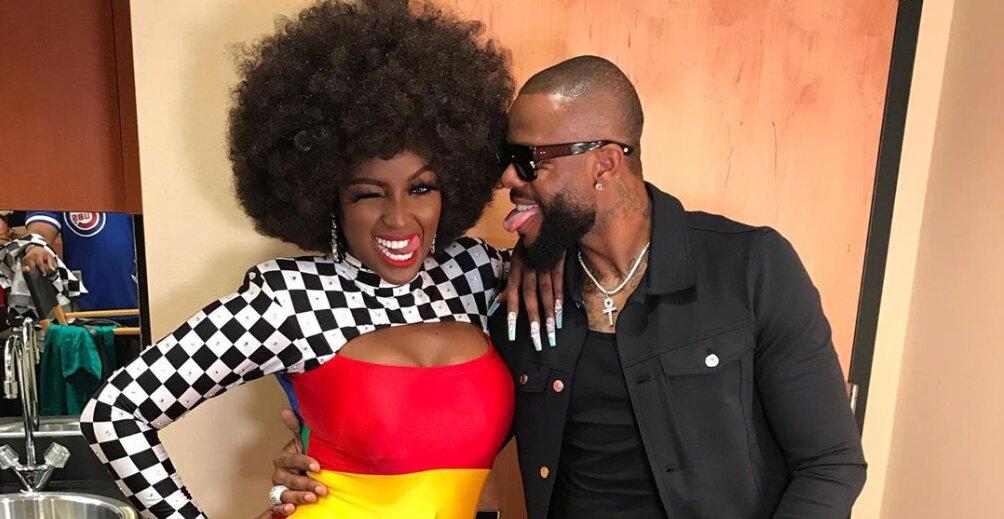 Amara added, "I know you guys have been trying to figure out who he is and check him out on Instagram so here y'all go… @officialemjay, and no this is not a [Love & Hip Hop] storyline."
According to social media, the pair is still going strong almost a year later. On Jan. 9, Emjay promoted his girlfriend's new YouTube series, "Amara Forever," which he, of course, is featured in.
Catch the couple on new episodes of Love & Hip Hop Miami, airing Mondays at 9 p.m. ET on VH1.