'Bachelor' Contestant Sarah Trott May Have Some History With G-Eazy
'Bachelor' fans are wondering did contestant Sarah Trott date G-Eazy? After being seen out with the rapper last year, people are interested in their night out.
There's no denying that we all have a past when it comes to our dating lives. And when it comes to the contestants on The Bachelor, they are no exception to the rule.
During Peter Weber's season, Victoria Fuller was linked to country singer Chase Rice and Colton Underwood had a brief relationship with Olympic gymnast Aly Raisman before becoming the first virgin Bachelor.
Article continues below advertisement
And when it comes to Season 25, fans are wondering if Sarah Trott really dated rapper G-Eazy? Here's what we know:
So, did Sarah Trott really date rapper G-Eazy?
Before putting her hat into the ring for Matt James's heart, the California native was seen hanging out with the "No Limit" rapper G-Eazy.
Fan account Bachelor Nation Scoop recently posted photos of Sarah, who was spotted leaving the Delilah Nightclub in LA with G-Eazy (real name: Gerald Gillum) in early 2020.
Article continues below advertisement
At the time, she was labeled as a "mystery woman" by the photo agency according to Us Weekly, but her identity was later revealed in an Instagram story. It turns out that the pair was celebrating a woman named Christine's birthday.
Article continues below advertisement
In the pics, both Sarah and G-Eazy were wearing all-black outfits and were seen walking toward the parking garage together, which sparked the dating rumors.
While the two have clearly hung out together, they've both moved on with Sarah vying for Matt and G-Eazy dating actress Ashley Benson.
Will Sarah Trott build a lasting connection with Matt?
While we are only two episodes in, it's safe to say that Sarah has made quite the impression. After scoring a one-on-one date with Matt in the second week, she opened up about her father's battle with ALS, aka Lou Gehrig's Disease. She revealed that she quit her job as a broadcast journalist to be his caregiver for the time being.
Article continues below advertisement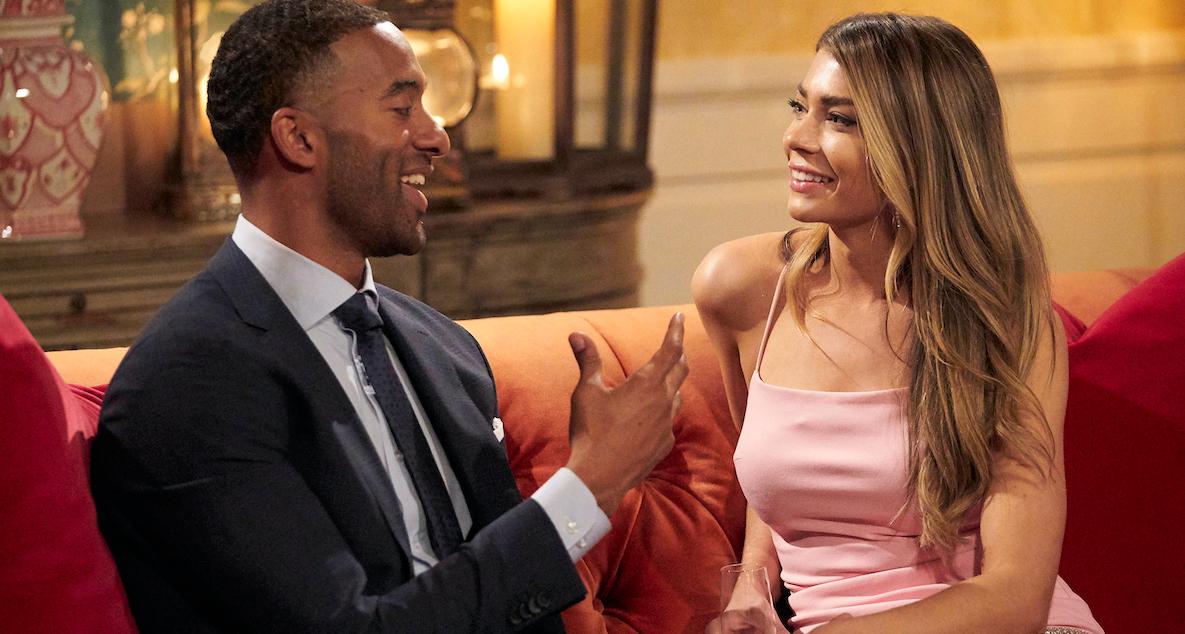 Sarah told Matt she felt it was her duty to be by her father's side just like he was when she was younger. And while Matt did sense that Sarah was holding back on their date, her vulnerability paid off by earning a rose at the end of the date.
However, when it comes to maintaining a connection in the Bachelor world, things can go left pretty quickly.
Article continues below advertisement
Host Chris Harrison hinted last month on YouTube that Matt and Sarah's relationship may fizzle out after an initial attraction. "Sometimes those that get that early attention, those that have that really initial, bright spark, it's hard to continue that because obviously the Bachelor/Bachelorette then has to go elsewhere," Chris said.
"They have to compartmentalize these relationships and that makes it really tough when you have that initial burst of energy. So, can Sarah keep that going? Can she sustain that? Or will it get the best of them? That we'll have to see."
Article continues below advertisement
Along with dating G-Eazy, Sarah is also known for fainting on 'The Bachelor.'
The No. 1 goal is to obviously get more time with Matt and Sarah seems to be doing a great job at it. At the end of Episode 2, Sarah faints during the rose ceremony. "I'm, like, seeing stars," she said on the show before adding, "I'm blacking out. I can't see."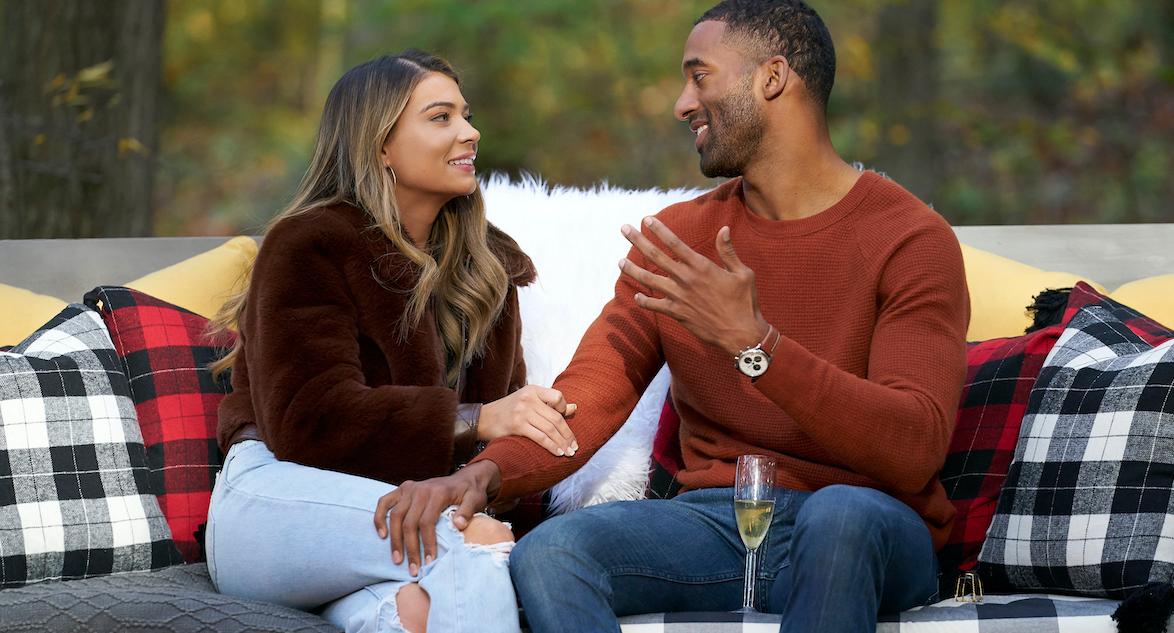 Article continues below advertisement
The incident stirred up more drama as some of the girls believed that she's using her fainting spell to her advantage.
"She's getting exactly what she wants," Anna said regarding the incident, which took place while Matt was handing out roses.
And while it does seem that Sarah is a frontrunner for Matt's heart, their journey to love may hit a snag.
A teaser showed her at Matt's door and later breaking down into tears. "It felt like a knife through my heart, she said to the camera. Now we just have to wait and see how things turn out between the two.
Watch The Bachelor Mondays at 8 p.m. EST on ABC.