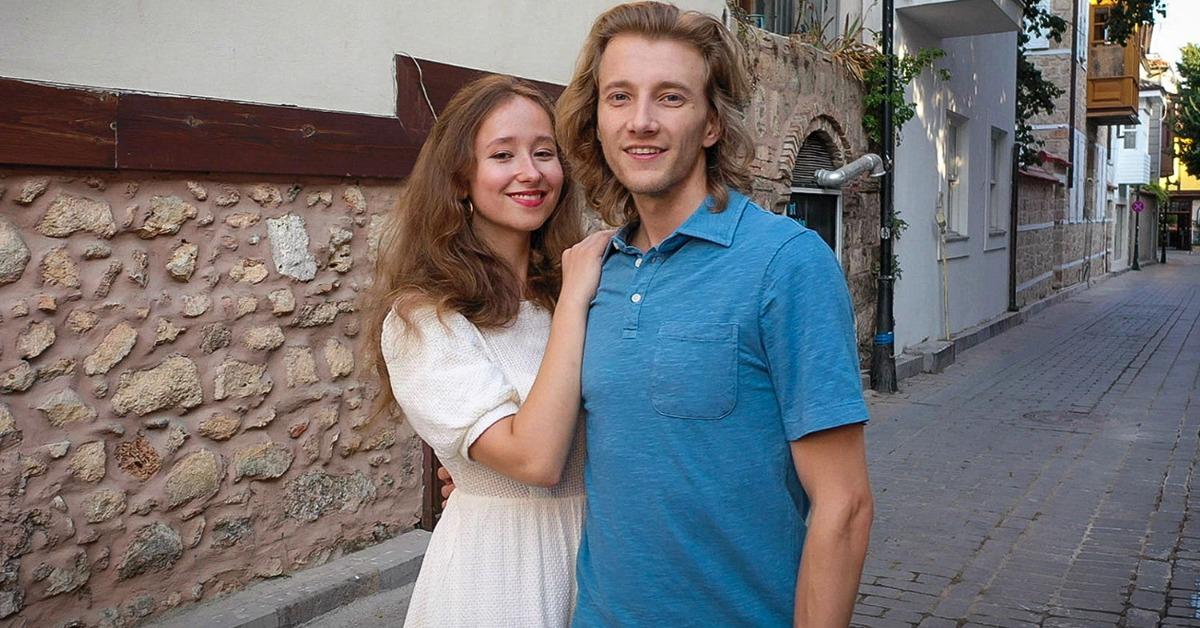 Steven and Alina's Marriage Is in Trouble During the '90 Day Fiancé: The Other Way' Season 3 Tell-All
Fans of 90 Day Fiancé: The Other Way met Steven Johnston and his now-wife Alina Shaimardanova during Season 3. They went from being unsure where they stand, to getting engaged, and then getting married all in the same season. But while Alina thought she saw real change in Steven, viewers at home silently pleaded with her to see the red flags before she said "I do."
Article continues below advertisement
Spoiler alert: She ignored those red flags. In the season finale, Steven and Alina got married. Now, in the clips released ahead of the 90 Day Fiancé: The Other Way Season 3 Tell-All, Steven's ex-girlfriend claims he cheated on her with three women.
This made fans wonder if Steven cheated on Alina too, especially since he apparently admits at the Tell-All that he brought up the possibility of a threesome with her after their wedding. It's a big mess.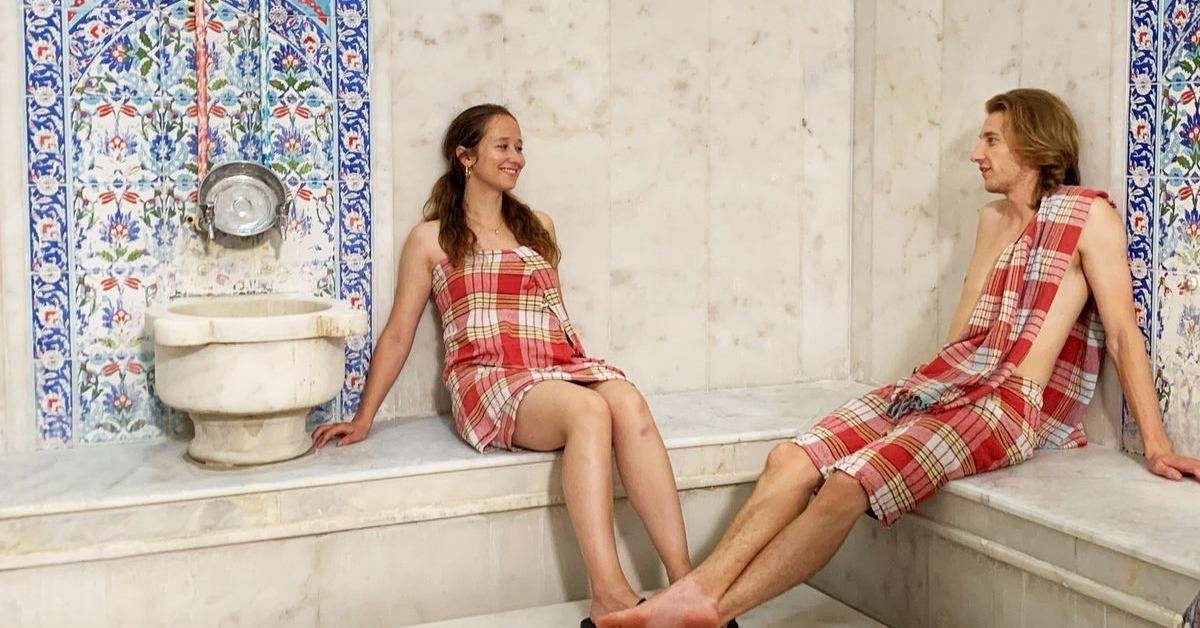 Article continues below advertisement
Steven allegedly cheated on his ex-girlfriend before Alina.
In a clip shared by Entertainment Tonight, Steven's ex-girlfriend Vanessa reveals that when they were in a relationship, Steven took a trip to Russia. At the time, she asked him not to sleep with anyone else while he was away, even if he did see other women during his trip. According to Vanessa, he slept with three women in Russia and didn't tell her until he got back home.
It's unclear if this is the same trip where he met Alina, who lives in Russia. But he doesn't deny that he cheated on Vanessa during their short relationship. Vanessa says she wants to show support for Alina and make sure she's aware of Steven's past. But Alina isn't ready to give up on her new husband just yet.
Article continues below advertisement
Did Steven cheat on Alina too?
90 Day Fiancé's YouTube channel shared a clip ahead of the Tell-All in which Steven admits to receiving photos and messages from nine different women since his wedding to Alina. He says he responded to those messages with photos of his own and suggestive messages to the women. Alina says in the clip that she knows about these messages and the women in question informed her of the exchanges.
Article continues below advertisement
Steven takes things even further and says he wants to have a threesome with Alina and another woman so he can give in to some of his "urges" and alleviate the sexual "repression" he feels. We also know from the show that Steven admitted to cheating on Alina early in their relationship.
As for post-wedding, there hasn't been a confirmation of Steven's infidelity. But if Alina considers his social media indiscretions as cheating, then Steven has already been unfaithful in that way.
Are Steven and Alina still together after '90 Day Fiancé: The Other Way' Season 3?
After Steven and Alina's wedding aired on 90 Day Fiancé: The Other Way, Alina shared some photos from their big day on Instagram. She added a caption that certainly makes it seem like she and Steven are still together.
And in October 2021, a fan on Reddit shared a photo they reportedly took of Alina and Steven in Greece. If the photo is legit, then there's a good chance Alina is still toughing it out with her new husband.
Watch 90 Day Fiancé: The Other Way on Sundays at 8 p.m. EST on TLC.