ER Nurse Sees Paper Clips Differently After Treating a Male Patient
An ER nurse had a male patient who got a paper clip stuck in his genitals. It's safe to say that she has a new perspective on the stationary item.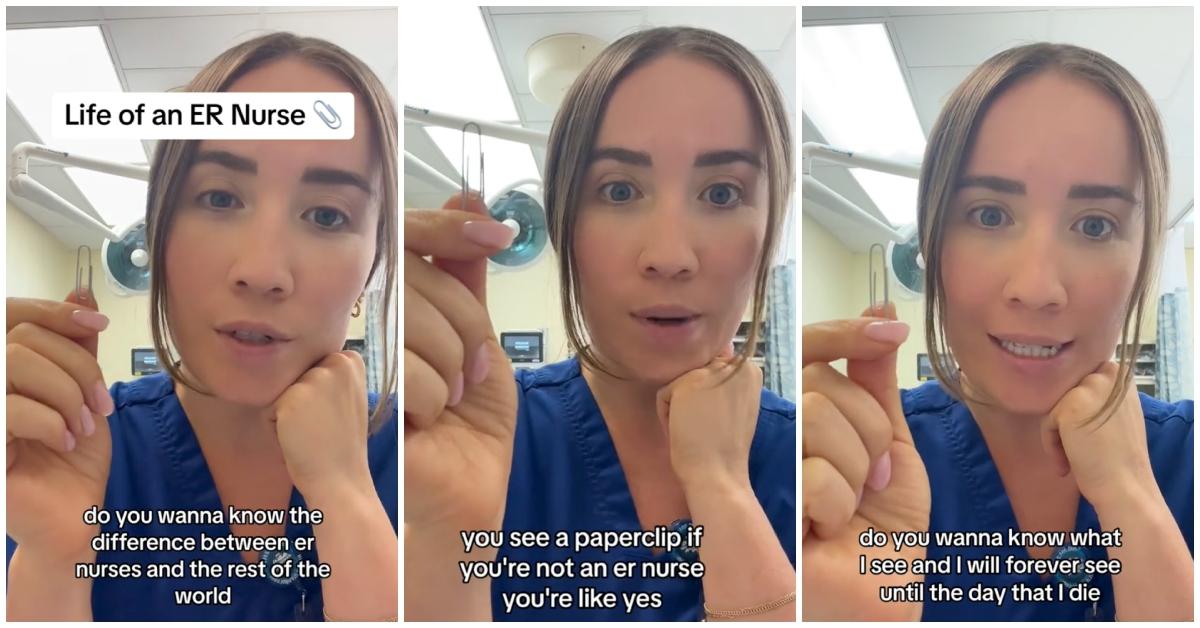 When you work in the emergency room, you see some crazy stuff. People come in for injuries you wouldn't even believe are possible, like when this mother brought her son in after he spilled a Cup O' Noodles on his legs and his skin began melting off "like a literal ice cream cone."
Article continues below advertisement
Nobody would ever expect to land in the ER after making a Cup O' Noodles. It was such an unfortunate accident and we're so sorry it happened. But unlike this mom and her son who couldn't have possibly seen that coming, there are people who likely could have avoided getting hurt and landing themselves in the emergency room by using a little thing called common sense. These people voluntarily do things that have red flags all over them.
One ER nurse took to TikTok to explain the difference between ER nurses and the rest of the world by using a paper clip. To most people, a paper clip is a simple stationary tool that holds papers together. To ER nurses, it's literally everything but that. A paper clip is an item that sends people to the emergency room for the wildest reasons.
Article continues below advertisement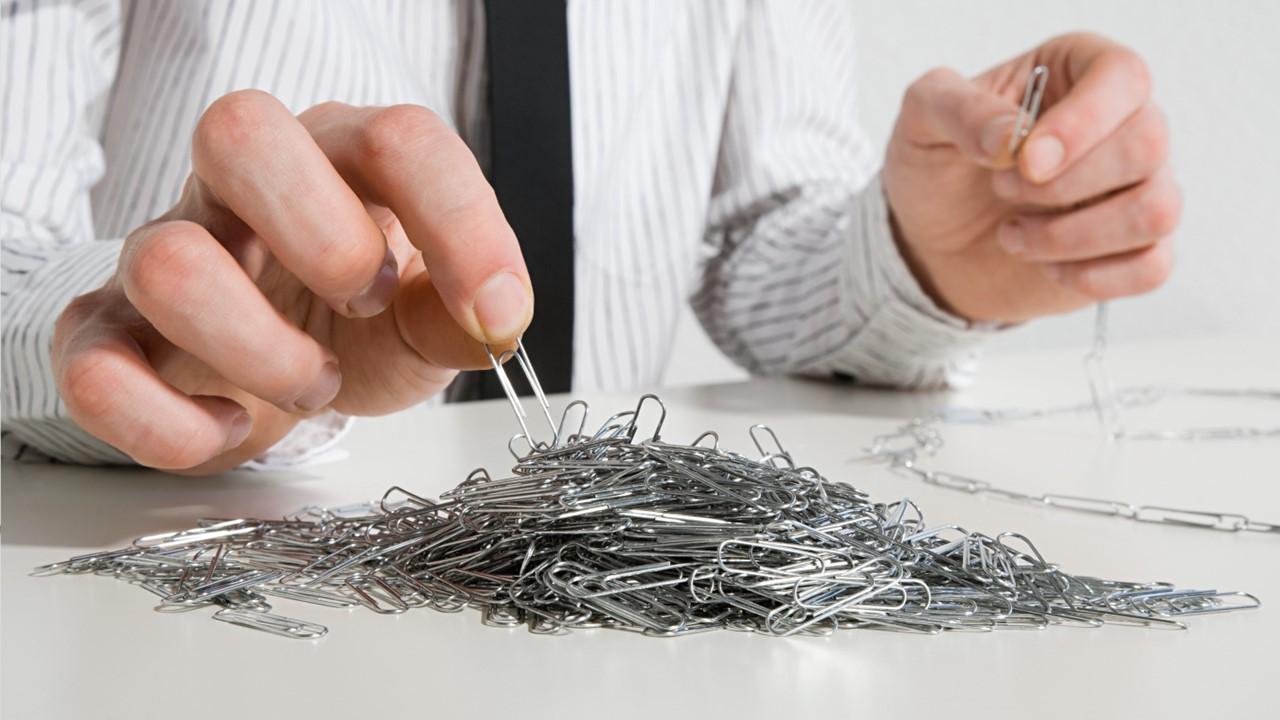 An ER Nurse no longer sees paper clips the same way thanks to a male patient.
An ER travel nurse named Lara took to TikTok to explain how her job has made her see some common office items differently, such as a paper clip.
"Do you want to know the difference between ER nurses and the rest of the world? It's stuff like this," she says in her video while holding up a paper clip up to the camera.
Article continues below advertisement
"You see a paper clip if you're not an ER nurse. You're like 'yes, I hold my papers together with it. It's very handy,'" Lara explains.
But Lara unfortunately doesn't see the common stationary item. "Do you want to know what I see and I will forever see until the day that I die?" she asks while swapping the uniform paper clip for one that has been unfolded into a straight wire. "The unfolded paper clip that my patient came in for after sticking it up his penis," she says.
Article continues below advertisement
Lara continues: "And it was so far up there that we had to call urology. They had to come down to the ER. We had to conscious sedate the guy and they had to dig with hemostats and pull this thing out."
Sarcastically, Lara says "living the dream" as she ends the video.
In the comment section, users had all kinds of thoughts.
"I miss who I was 30 seconds ago" said one user.
A parent also commented claiming that they thought this video was going to be about how paper clips are choking hazards, and now as a result, they're deeply disturbed.
Article continues below advertisement

A third user wrote that the man in the story should have just gotten a legitimate sounding rod, which is a male sex toy that stimulates the urethra. It appears that this patient seemingly tried to DIY his own sounding rod with the paper clip, but as we've since learned, it ended extremely poorly.
Article continues below advertisement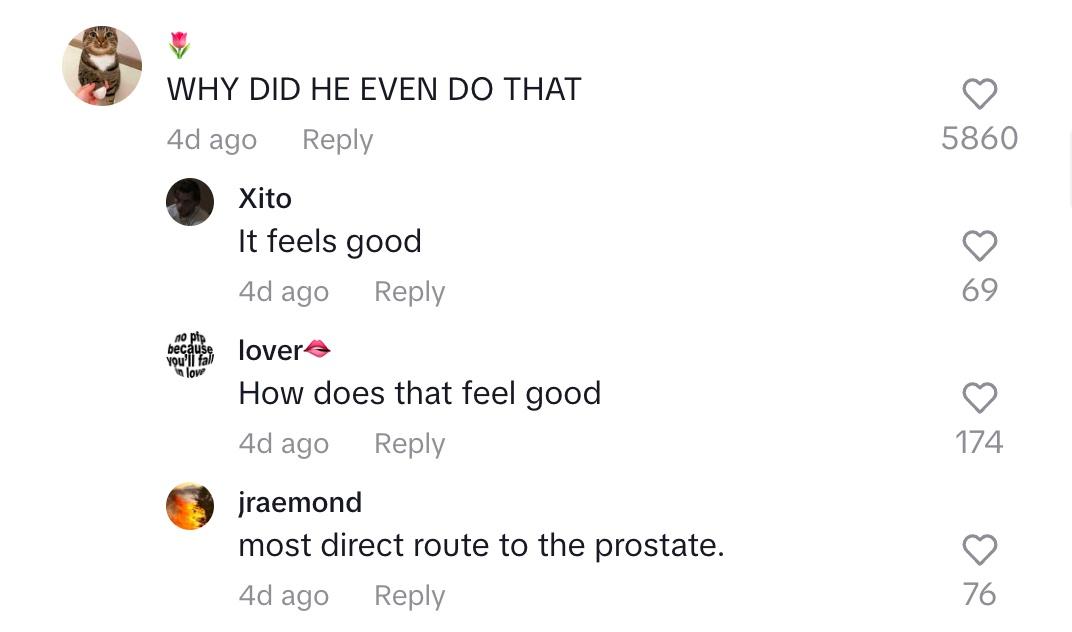 Other users who work in the medical field claimed that they've seen similar situations where items like pens and glow sticks were inserted into the bladder.
Article continues below advertisement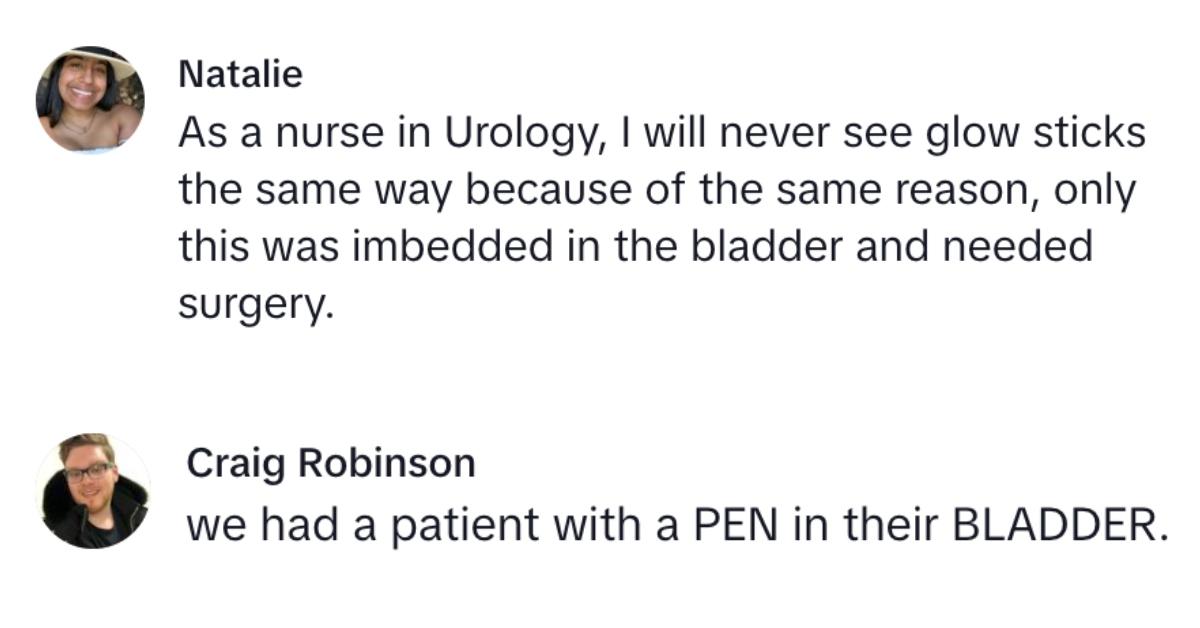 In conclusion, paper clips apparently have more uses than just binding papers together, but that doesn't mean you should experiment. It's always a good idea to only use items for their intended purpose.