James Talks BDSM During the Season 2 Reunion of 'The Ultimatum: Marry or Move On'
What is a sounding rod? James explains what it is on 'The Ultimatum' during the reunion when Nick and Vanessa dive into James "after hours."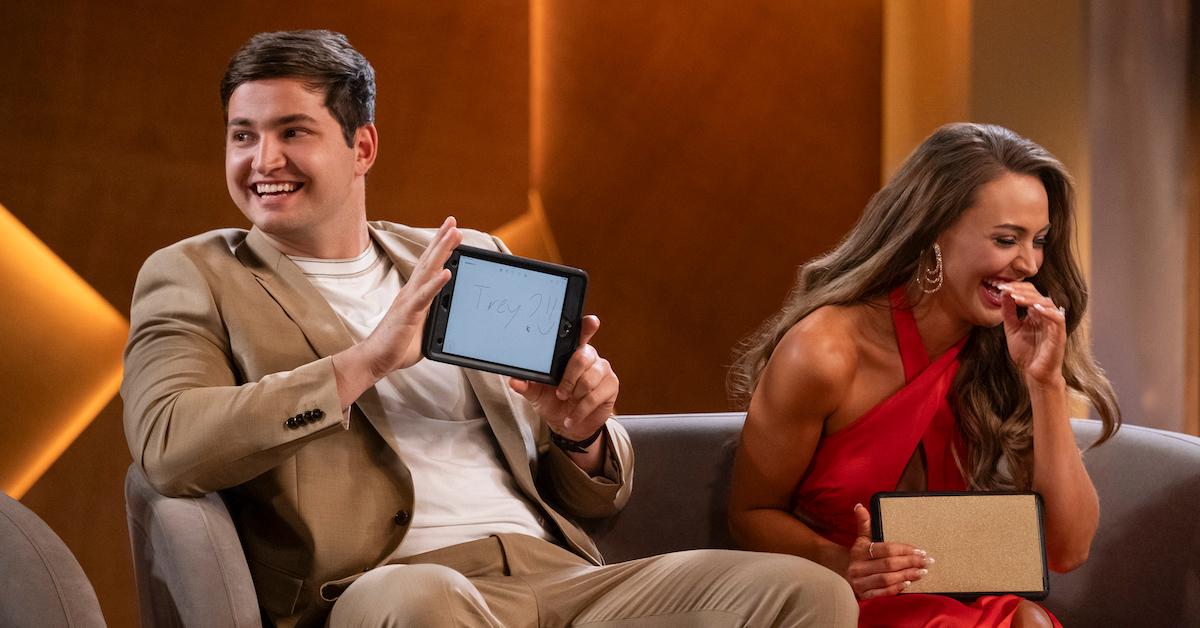 Spoiler alert: This article contains minor spoilers for Season 2 of The Ultimatum.
To say that James Morris was a complicated personality in The Ultimatum would be an understatement. After seven years of dating his high school sweetheart, Ryann McCracken, he still wasn't ready to propose, so she issued the ultimatum and brought them onto the Netflix series.
Article continues below advertisement
But once they were on the show, it became very clear that James had a lot of skeletons in his closet that prevented him from being more vulnerable and emotional with Ryann. She also developed feelings for her trial partner, Trey Brunson, which pushed James to propose. But in the reunion, James's sex life becomes a talking point, especially when he mentions a "sounding rod." But what is that?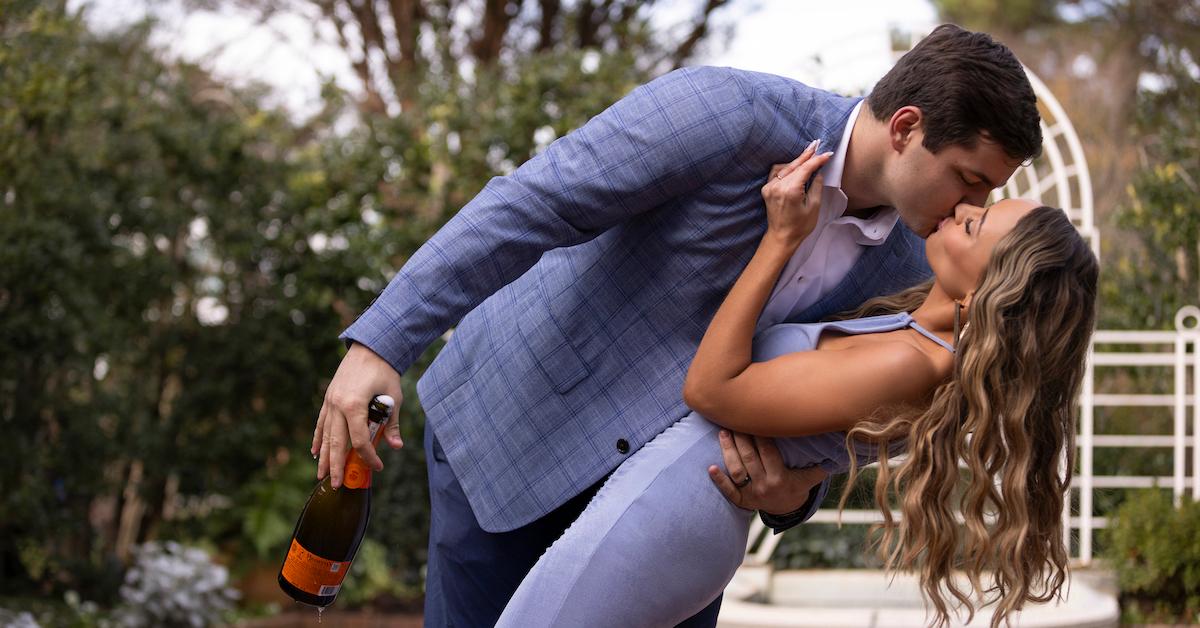 Article continues below advertisement
James explains what a sounding rod is in 'The Ultimatum' reunion.
Although we may not have realized James was such a risk-taker in the bedroom, the reunion makes it very clear that he might be more adventurous than we'd expect. A montage of his and Ryann's sex life shows them getting busy wherever they can. There's even a clip of Ryann dripping candle wax onto James's back, but does it get even darker?
Article continues below advertisement
Well, they are at least into some light BDSM. In James's talking head interview, he says he hopes his grandmother isn't watching. The producer responds, "Your grandmother had sex," to which James says, "Sure, but she probably doesn't know what a sounding rod is." When they go back to the reunion, James clarifies that he doesn't use a sounding rod.
Vanessa, unsurprisingly confused, asks what it is. Funnily enough, Kat chimes in and says that it goes into the tip of one's penis. James reiterates that that's exactly what it is. The fact that James even brings this up means he's likely considered it, even if he doesn't partake currently. But he's only 23 years old—he has plenty of time to try it out.
Article continues below advertisement
A sounding rod is typically used to enhance pleasure during sex.
According to WebMD, "The pursuit of sexual satisfaction has led to an emerging practice among men known as urethral sounding. This practice involves inserting a glass or metal object or fluid into the urethra. The aim is to enhance sexual pleasure by encouraging your partner to explore your penis in several ways."
Article continues below advertisement
A sounding rod is a device used to achieve this that is inserted into the urethra. It can range in size up to 14 millimeters long on average and can help bring a man to climax even more quickly and intensely. But let's be honest—do men really need to orgasm even faster than they already do?
Regardless, there's no kink-shaming here! Everyone has the right to do whatever they want in the bedroom, as long as it's consensual. In fact, we encourage couples who are considering marriage to be adventurous in the bedroom—otherwise, you're in for a long life of vanilla nights.
Season 2 of The Ultimatum: Marry or Move On is now available to stream on Netflix.