Timothée Chalamet's Digital Footprint Has the Internet "Wheezing"
What you post online matters. Details inside about what a digital footprint is and a look at Timothée Chalamet's early online activity.
The Gist:
A digital footprint is a record of all your online activity from everything you've ever posted to your search history.
Everyone has a digital footprint.
Timothée Chalamet's digital footprint was showcased in a TikTok video and users were surprised to see what the actor was like before he became famous.
Article continues below advertisement
But as it turns out, Timothée wasn't playing as much as of a character as we thought. The Dune actor actually knows a thing or two about rap as we've learned from his digital footprint.
Below, we discuss what a digital footprint really is as well as share some iconic footage of Timothée spitting rhymes.
Article continues below advertisement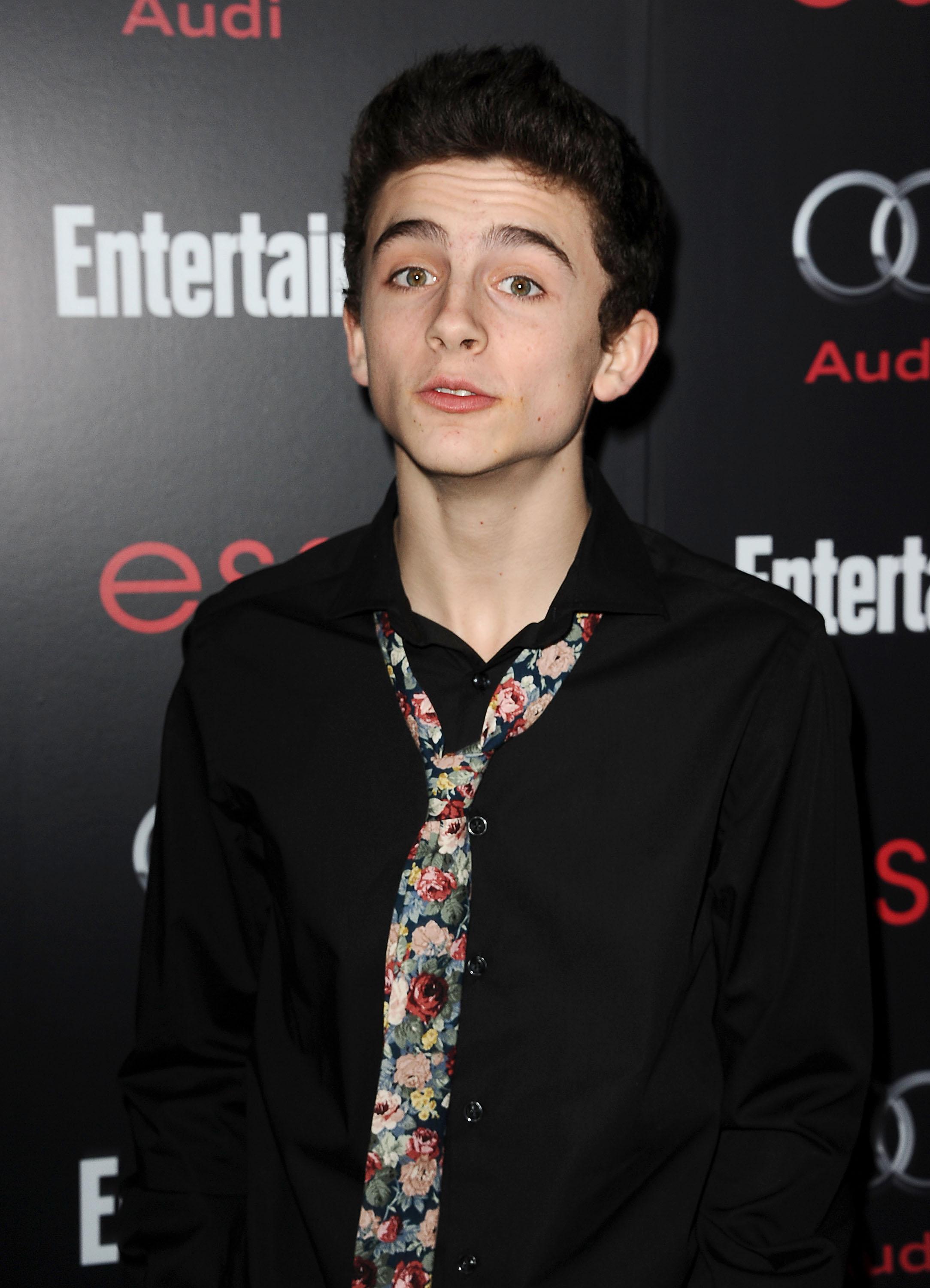 What is a digital footprint?
A digital footprint is basically a record of all of your online activity that includes everything you've ever posted online, the websites you've visited and apps you used, your online shopping purchases, and more. It contains data that you intentionally shared as well as data you may not have realized you were sharing.
Article continues below advertisement
Basically, the day you started using the internet is when you started forming your digital footprint. And although you may have deleted things you previously posted online, they may still exist somewhere in the cyberworld.
That said, it can be scary to know that something you posted years ago can likely still be traced and come back to haunt you at any moment. For example, Timothée likely never thought these videos he shared online would ever come to light, but they did and the internet is so thankful.
Timothée Chalamet's digital footprint has impressed the internet, but that doesn't mean you shouldn't be careful about what you post.
A TikTok fan account dedicated to the actor recently shared a montage of some of Timothée's earlier work and wow, that boy has range. In the video, Timothée is seen rapping at a talent show as well as in front of a webcam. At one point, he is even wearing a pink wig and pretending to be Nicki Minaj. There is also a clip of him seemingly trying to sell his gaming controllers online.
Article continues below advertisement
TikTok users were delighted by these throwback clips. In fact, many were shocked to see such a different side of Timothée. "I thought he was a shy malnourished Victorian child who traveled to our time. Pleasantly surprised - he seems really fun," wrote one user.
Another said: "THE CONTROLLERS GOT ME WHEEZING."
A third wrote, "He was born to perform hunny."