Disney's Jungle Cruise Attraction Reopens After Alterations
Disney's Jungle Cruise ride underwent renovations after many claimed it was a racist depiction of indigenous people and reopened on July 16, 2021.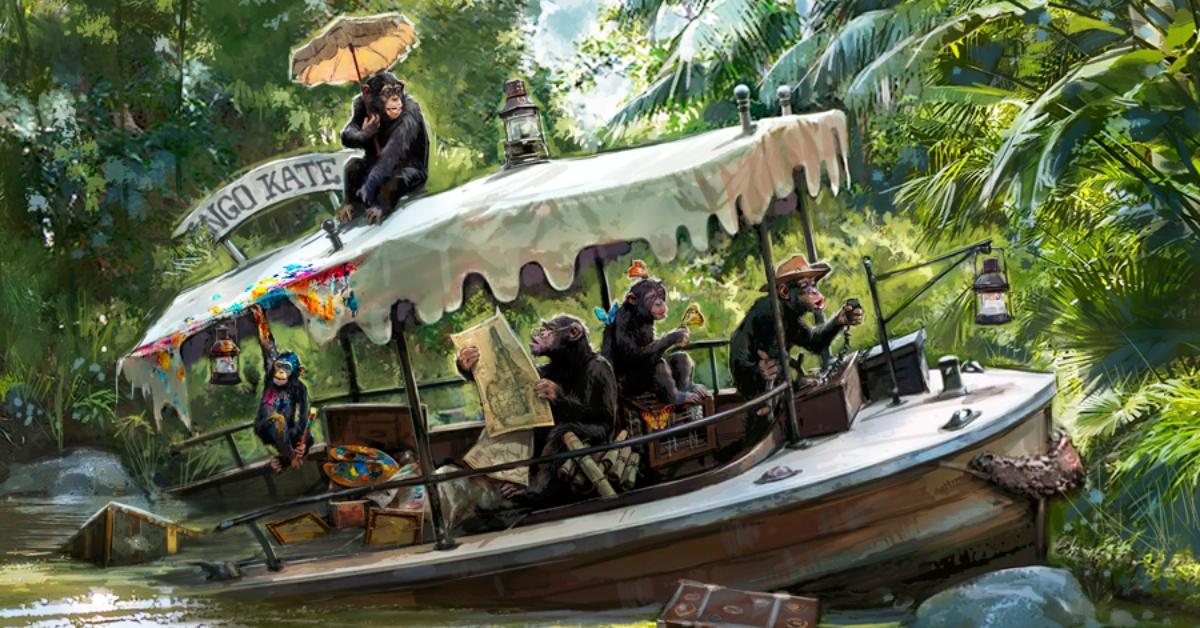 Disney announced that its iconic Jungle Cruise attraction would undergo major renovations in 2020 at both the Florida and California theme park locations, and it appears those changes have been implemented ahead of the heavily promoted Jungle Cruise film starring the Rock which will debut in the summer of 2021.
The news of the Jungle Cruise ride renovations came after years of park-goers criticizing the ride for its depiction of indigenous people as "savages."
Article continues below advertisement
Disney's Jungle Cruise ride was updated after being deemed racist.
Guests who embark on the Jungle Cruise ride, which was built in Disneyland in 1955 (and in Walt Disney World in 1975), voyage down a river in Africa, Asia, or South America (depending on the park visited). In the original version of the ride, guests see animatronic wildlife and the history of the British colonization, including indigenous people who some feel are depicted in a racist way.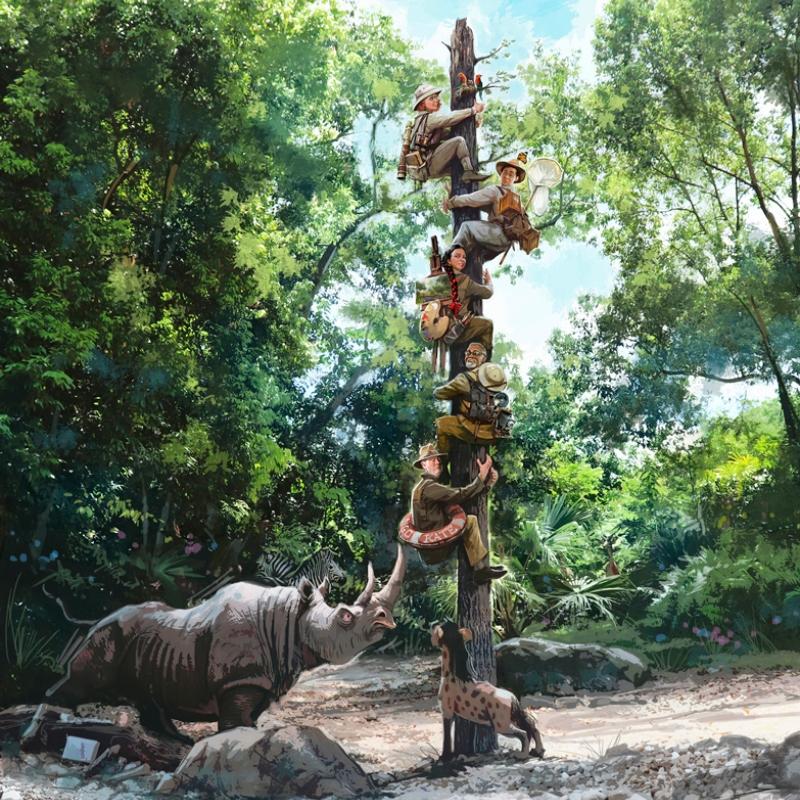 Article continues below advertisement
"Crazy that it took until 2021 for Disney to change the Jungle Cruise. I rode it in 2019 with my family and was absolutely repulsed. Not the only racist content Disney has to reckon with by a long shot but def one of the more overt examples," one Twitter user wrote. Another person tweeted, "Even as a child, I knew this was racist. It's about time Disney!"
"Imagineers are constantly looking for opportunities to enhance experiences, and when it comes to updating classic attractions, they employ a very careful and thoughtful approach," Disney said in an announcement. "In this particular case, Imagineers created a storyline that builds upon what people love the most while addressing negative depictions simultaneously."
Article continues below advertisement
What changes were made to Disney's Jungle Cruise ride?
Disney announced in 2020 a kind of fourth-wall-breaking narrative to the Jungle Cruise attraction. The changes themselves will be made a part of its storyline.
"As Imagineers, it is our responsibility to ensure experiences we create and stories we share reflect the voices and perspectives of the world around us," Carmen Smith, Imagineer executive, said in a statement. "With Jungle Cruise, we're bringing to life more of what people love, the humor and wit of our incredible skippers, while making needed updates."
Article continues below advertisement
Walt Disney World News Today premiered a full walkthrough of the Jungle Cruise Experience on its YouTube channel, which highlights many of the changes that were implemented in the theme park attraction. The majority of the alterations are included in the 10-minute video below.
Article continues below advertisement
According to a Disney blog post, the new Jungle Cruise ride includes an immersive storyline that includes the skippers, played by Disney cast members.
"For the first time ever, the skipper role will not only be that of a live, experienced, and witty guide but also represented by a show figure within the attraction itself," Kevin Lively, Disney Imagineer, said in a promotional video. "In fact, the expedition will be up a tree after their sunken boat splits apart and chimps climb aboard the wreckage, with monkey business ensuing."
Article continues below advertisement
The biggest change is that the much-criticized depictions of indigenous peoples were replaced instead with "mischievous animals" per OC Register.