TikToker's Cheap Disney Parking Hack Angers Fans of the Theme Park Because It's "Too Good"
A TikToker came under fire for exposing a cheap premium parking hack at Disney World in Florida.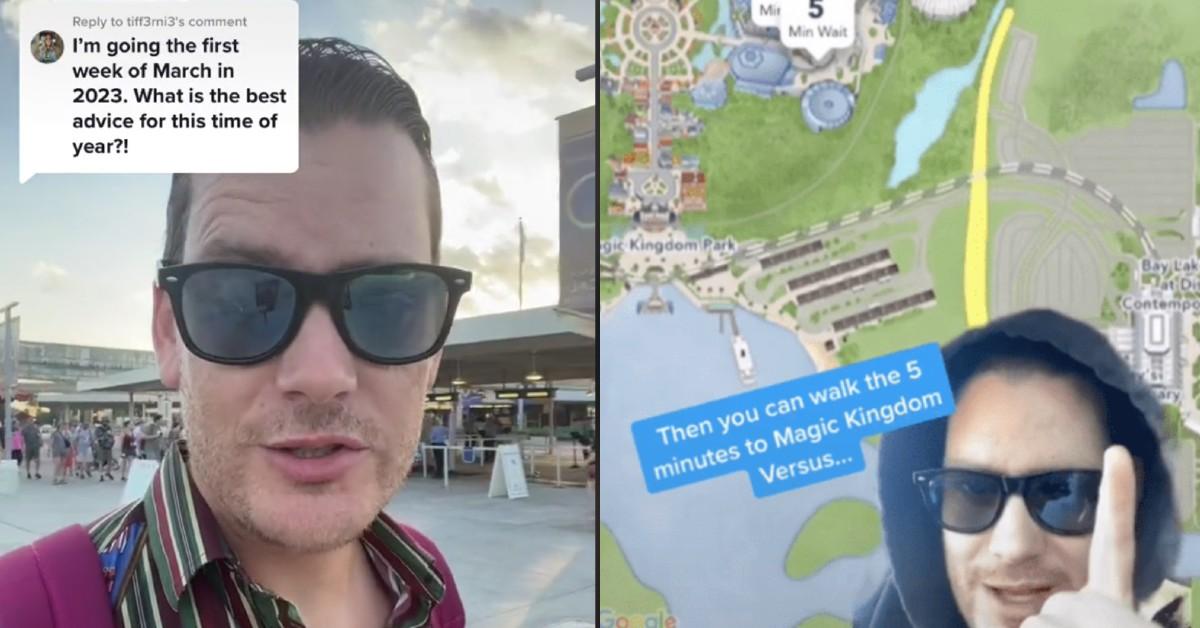 Visiting a Disney theme park is an expensive ordeal, especially if you're on a family vacation. Not only do you have to worry about covering the cost of travel to the Magic Kingdom if you don't happen to live close by, but once you're there it seems like every aspect of living has been effectively up-charged to maximize profit for The Mouse.
Article continues below advertisement
From $4 bottles of water to dollar-store-quality ponchos costing $9, to $40 t-shirts, there are a lot of ways you can rack up a hefty credit card balance while on vacation at the most magical place on earth.
And if you're visiting Disney World in particular, of course, they're going to charge you a not insignificant amount of money to leave your vehicle parked on some blacktop in the Florida Heat.
Standard parking means you'll have to fork over $25, and if you want to get your whip closer to the entrance of the park so you can actually have a heat stroke inside Disney instead of in the lot, then expect to pay around $45-$50 for a preferred parking situation.
Or you could just do what this TikToker does to get yourself a premium parking spot without ever having to shell out anything more than just a couple of bucks.
Article continues below advertisement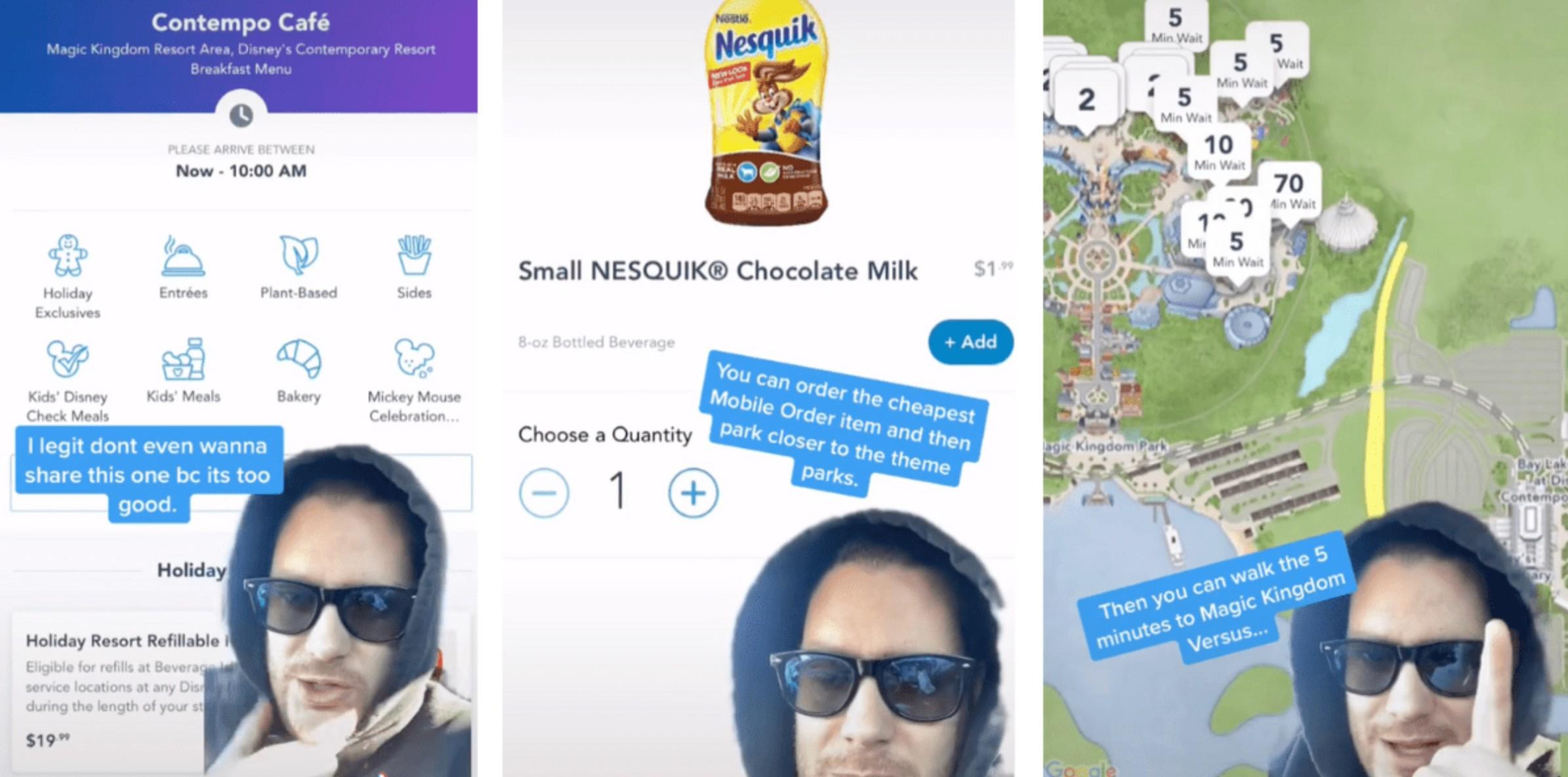 So what is the hack? It's actually a pretty brilliant workaround that definitely feels like it skirts parking protocols for the park. A man who goes by Kirk and posts under the TikTok handle @walruscarp responded to a question circulating the social media platform.
Article continues below advertisement
Someone asked: "What's a piece of information that you learned that feels illegal to know?" to which Kirk responded with his method of getting ridiculously cheap premium parking that's just a quick jaunt from the Magic Kingdom. Basically, he suggests making a mobile order for the cheapest item at the Walt Disney World Resort restaurant.
Article continues below advertisement
In his clip he orders a $1.99 chocolate milk from the Contempo Cafe located in the Contemporary Resort, which has a walkway that goes directly to the magic kingdom. In order to pick up his mobile order, he's allowed to park in the hotel's parking lot.
But instead of just getting his milk and going into his car and driving away, he then decides to leave his whip in the hotel parking lot and enjoy his time at Disney. Kirk was so proud of this little hack and thought it was so good that he was worried about sharing it online.
Article continues below advertisement
He said in the TikTok "I legitimately don't even want to share this one. You can order something as cheap as $1.99 chocolate milk and then park at places like the Contemporary because you ordered from Contempo Cafe, and you need to pick up your mobile order."
Article continues below advertisement
He continued, "But guess what? You now have access to the walkway, and you can park your car and walk directly into Magic Kingdom for $1.99 versus using the TTC, which will take you at least 25 to 30 minutes. Seriously, don't abuse this one. It scares me. If it goes away, I'll be so, so upset."
Article continues below advertisement
Several other TikTok users, Disney fans, and folks who used the hack themselves were upset at Kirk for basically ruining the con by alerting The Mouse to it. Others pointed out that Disney started to place special stipulations on mobile ordering from resorts, so you could only place an order at a resort if you're a guest that's staying there.
Article continues below advertisement
Tons of folks begged both Kirk and the @everythingdisney133 TikTok account that posted his video to remove it as it would ruin the con. It seems that either their exhortations or blowback from The Almighty Mouse influenced both of their decisions because the clip is nowhere to be found on either of their accounts.
Even if you try this hack out and are able to park your car in the hotel lot while picking up your cheap chocolate milk, then you should still probably beware because parking at the cafe is only meant for folks during the duration of your meal. Going to be kind of hard to argue that it takes you 8 hours to pick up and drink a chocolate milk in your car.
Article continues below advertisement
Thankfully there are plenty of other parking tips and tricks at Disney World to keep an eye out for. If you're planning on taking a trip there and want to maximize your time inside the actual park and not spend it waiting around in lines (you'll be doing plenty of that anyway) so parking hacks like this could help you get the most bang for your buck. Even if you are spending a pretty penny to park your car anyway.