DJ Snake Is Completely Unrecognizable Without His Glasses
DJ Snake is just as known for always wearing sunglasses as he is for his music. Without his infamous shades, the musician looks quite different.
Many artists have a signature look that makes them easily identifiable — whether it's a certain type of clothing, a particular color, or a hairstyle. For musicians like Bono, Ozzy Osbourne, and DJ Snake, sunglasses have become a staple of their wardrobes during performances, red carpet appearances, and press.
The French DJ, whose birth name is William Sami Étienne Grigahcine, is behind hits like "Turn Down for What," "Taki Taki," and "Lean On."
Article continues below advertisement
Before he added sunglasses into his everyday wardrobe, DJ Snake had a different look altogether. Keep reading to see photos of him with no glasses on, and to find out why he wears them in the first place.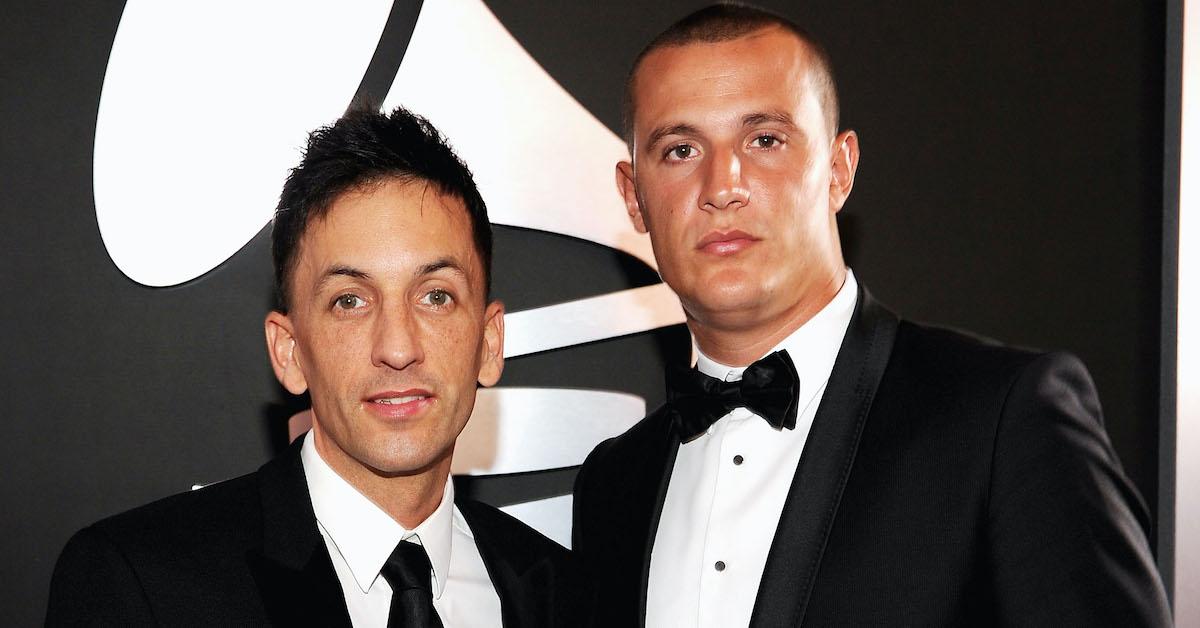 Article continues below advertisement
DJ Snake without glasses is a completely different look.
There's a reason why there are few photos with DJ Snake sans sunglasses — he began wearing them publicly at the beginning of his career. While some fans may have assumed that he wore shades for a medical reason, he told The National in 2017 that he actually has them on to block out some of the huge crowd while performing.
Article continues below advertisement
"I have no problems with my eyes," he explained to the outlet in May of 2017. "It was because when I became big I suddenly I found myself playing on stage with 200,000 people and that is scary. I remember my manager told me just put on a pair of sunglasses and that should mitigate the panic. So I tried it and it worked. Now people recognize me with my glasses and it helps me feel better."
Article continues below advertisement
The look allows him to enjoy a level of privacy when he does take the glasses off — which isn't often when he's in public.
Though DJ Snake does switch up the style of sunglasses he wears, don't expect to find many pictures of him without them on while scrolling through his Instagram feed.
Other than a 2012 Grammy Awards red carpet appearance, DJ Snake isn't caught without some sort of eye protection often. The only photos he shares without glasses on are throwback ones from his childhood.
Article continues below advertisement
Are DJ Snake and Selena Gomez dating?
In addition to sparking conversations due to his sunglasses, the French DJ is the talk of the town because of his connection to Selena Gomez.
The two first collaborated on "Taki Taki" in 2019, and they worked together again on the 2021 track "Selfish Love."
While promoting their newest song together, Selena got some fans wondering about whether they are romantically involved as well.
She raised eyebrows when she posted a photo of her embracing DJ Snake.
"Thank you my friend, you are a gift," she wrote in the caption of her March 11 post.
Since the "Same Old Love" crooner did refer to DJ Snake as a "friend," there's nothing to suggest that the two are anything more than platonic at the moment.
Plus, Selena has been linked to NBA star Jimmy Butler since the fall of 2020. Though they have yet to confirm a relationship, sources shared that they have gone on dates.
Article continues below advertisement
One source chatted with E! in December of 2020 about where things stood between Selena and Jimmy.
"They hung out a few times while Selena was in New York City," the insider said. "Jimmy asked her to go to dinner and they had a great time. It's very casual and she's open to seeing where things go, but isn't settling down just yet."
While DJ Snake isn't likely dating Selena, their latest song proves that they work well together.