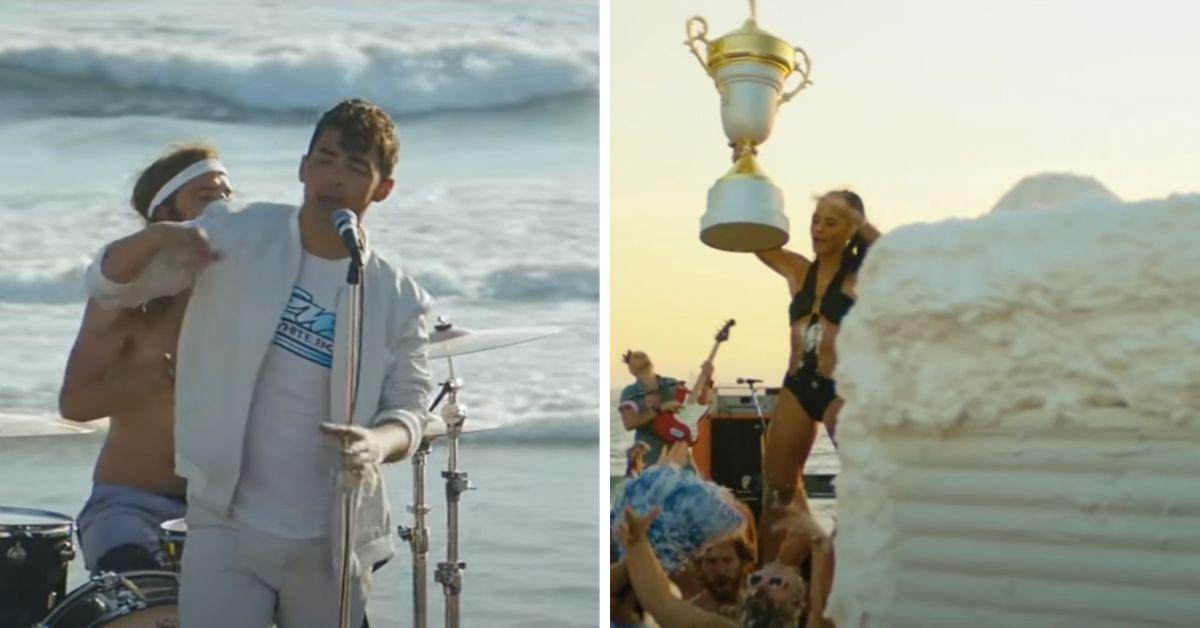 Just a Friendly Reminder That DNCE's "Cake by the Ocean" Has Nothing to Do With Cake
The year is 2022 and not only are the Jonas Brothers back together but so is DNCE. The pop-funk band, which formed in 2015, features Joe Jonas on lead vocals, Jack Lawless on drums, JinJoo Lee on the guitar, and Cole Whittle on the bass and keyboard. In their years active, the quartet released a handful of party bangers like "Cake by the Ocean" and "Toothbrush."
Article continues below advertisement
But sadly, they went on hiatus in 2018. During that time, the Jonas Brothers got back together (which was iconic!), and Joe got married to actress Sophie Turner and they welcomed their first child together.
It seemed unlikely that the band would regroup. However, lo and behold, they did. In February 2022, they released their new song "Dancing Feet" featuring Kygo.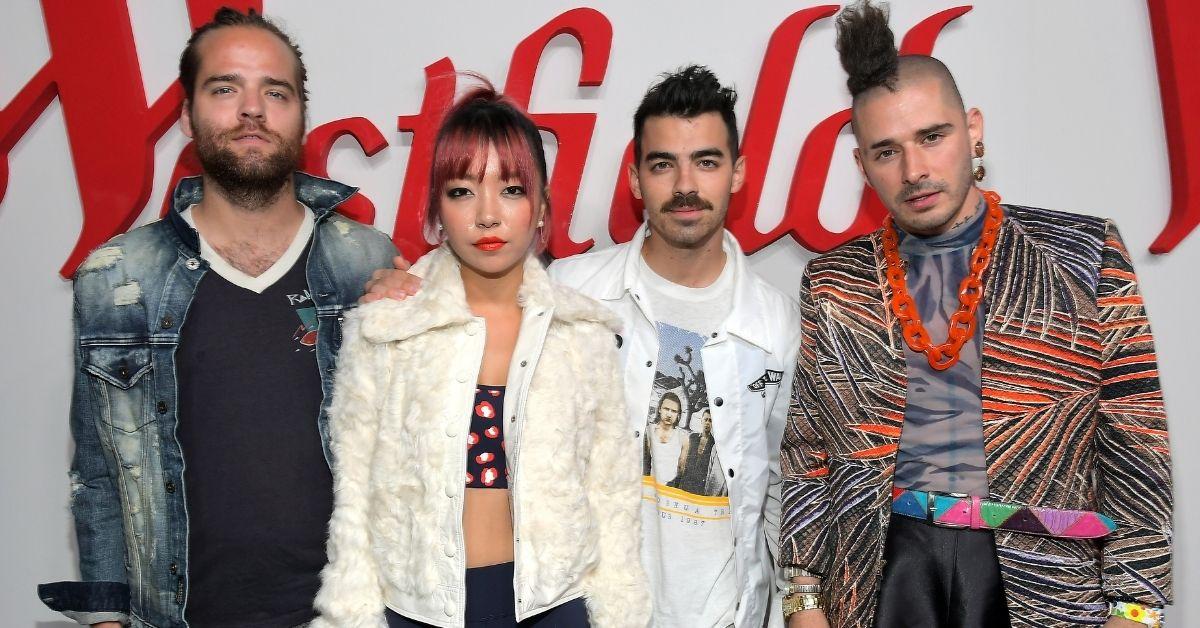 Article continues below advertisement
Now that DNCE is making a comeback after all these years, let's revisit one of their biggest hits, "Cake by the Ocean," as there has been some confusion regarding its true meaning.
Is this song really just about having cake ... by the ocean? The music video does showcase an international cake fighting championship where DNCE is the musical guest. But looking back, was that just to distract us from the song's real meaning? Could this song actually be about something else? Let's examine.
What is the real meaning of DNCE's "Cake By the Ocean"?
I'll be honest, hot and heavy lyrics disguised as catchy pop tunes do go right over my head. It wasn't until recently that I actually listened to the lyrics of Metro Station's "Shake It" and realized it's not a song about dancing. It's about some, uh, other things. My point is that if a song is snappy, I'll hum along without actually knowing what the lyrics are. Forgive me.
Article continues below advertisement
So after watching the below TikTok, which gently breaks the news that "Cake by the Ocean" isn't a cutesy song about a cake-fighting championship at the beach, I knew I had to give the lyrics a second look.
Article continues below advertisement
Fortunately, The Pop Song Professor was able to clear things up. "'Cake by the Ocean' by DNCE is about sex and sexual fantasy," he wrote on his blog. This actually makes sense.
Let's break it down. The lyrics start out pretty tame: "Oh, no. See you walking 'round like it's a funeral. Not so serious, girl; why those feet cold? We just getting started; don't you tiptoe."
Clearly, Joe is singing about a love interest who seems to be beating around the bush.
In the next verse, he sings, "You should be rollin' with me, you should be rollin' with me. You're a real-life fantasy, you're a real-life fantasy, but you're movin' so carefully, let's start livin' dangerously."
Clearly, he wants his love interest, whom he has dubbed a "real-life fantasy," to let loose and "start livin' dangerously."
Article continues below advertisement
Now the chorus arrives: "Talk to me, baby, I'm goin' blind from this sweet-sweet cravin'," he sweetly croons, while still trying to convince his love interest to be with him.
"Let's lose our minds and go f--kin' crazy. I-I-I-I-I-I keep on hopin' we'll eat cake by the ocean," he says, which seems to be referring to having sex on the beach. After all, he's craving something sweet at the beach and it doesn't seem to be a slice of Carvel ice cream cake.
The next verse gets even dirtier: "You licking frosting from your own hands. Want another taste, I'm begging, yes, ma'am." By this point, it's safe to say that Joe is not talking about actual frosting. Sigh.
So there you have it. That's what "Cake by the Ocean" is really about. I hope Joe eventually had some cake ... by the ocean.