Trouble in Paradise? Hughie and Starlight Might Not Be Endgame in 'The Boys'
Season 3 of 'The Boys' reintroduces Hughie and Starlight as a couple, but fans are worried the pair break up in the near future. Details inside.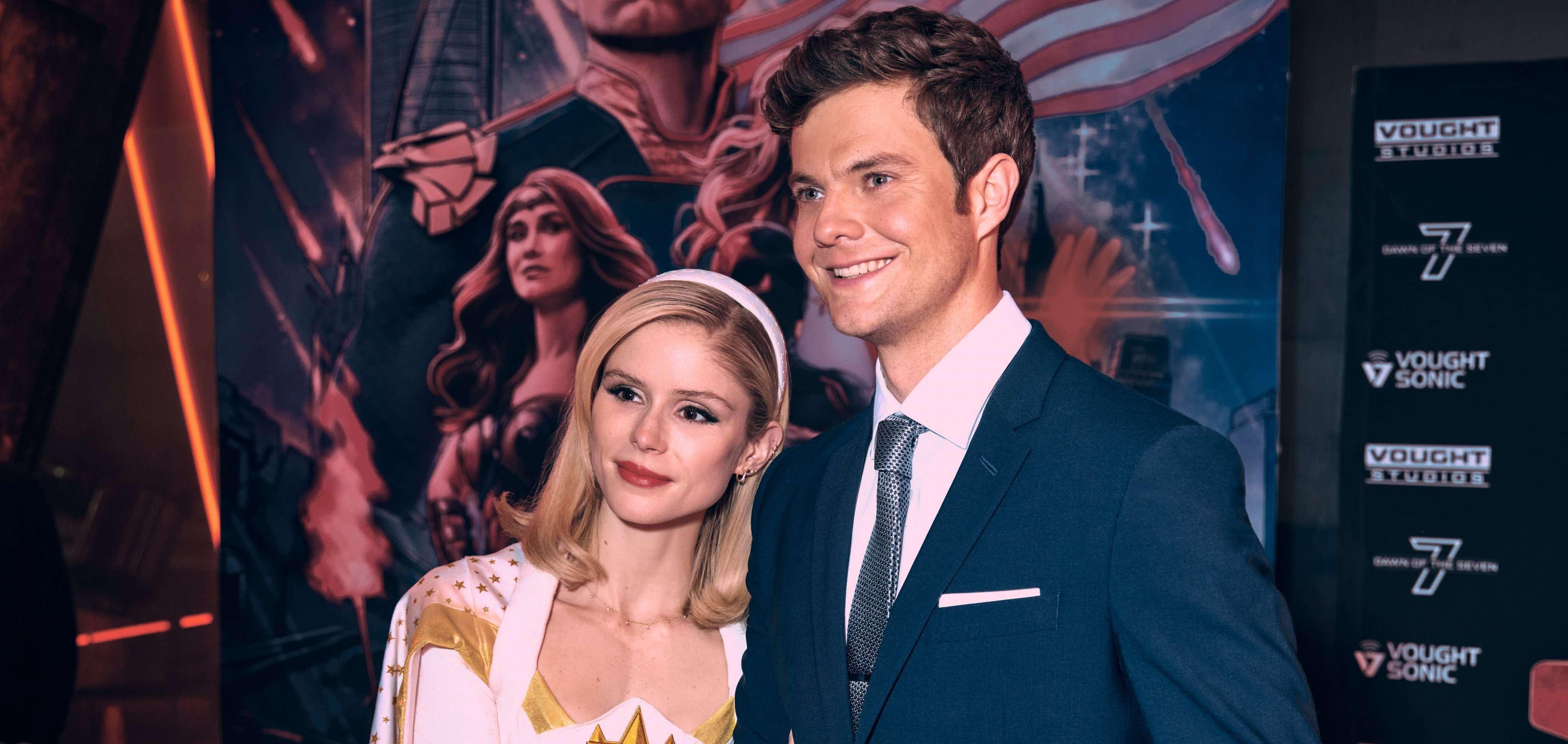 Spoiler alert: This article contains spoilers for Season 3, Episodes 1-3 of The Boys.
After all the chaos that came with Season 2 of The Boys, things seem to finally be peaceful. At the start of Season 3, viewers learn that Homelander (Antony Starr) has spent the last year eating humble pie and Butcher (Karl Urban) now works for the FBSA.
Article continues below advertisement
However, the most celebrated storyline in the Prime Video superhero series is that Hughie Campbell (Jack Quaid) is officially in a public relationship with Starlight (Erin Moriarty). Yes, we know the couple has endured plenty of ups and downs, but now it really feels like they get to live happily ever after ... or will they?
Keep reading to find out why we think Hughie and Starlight might break up.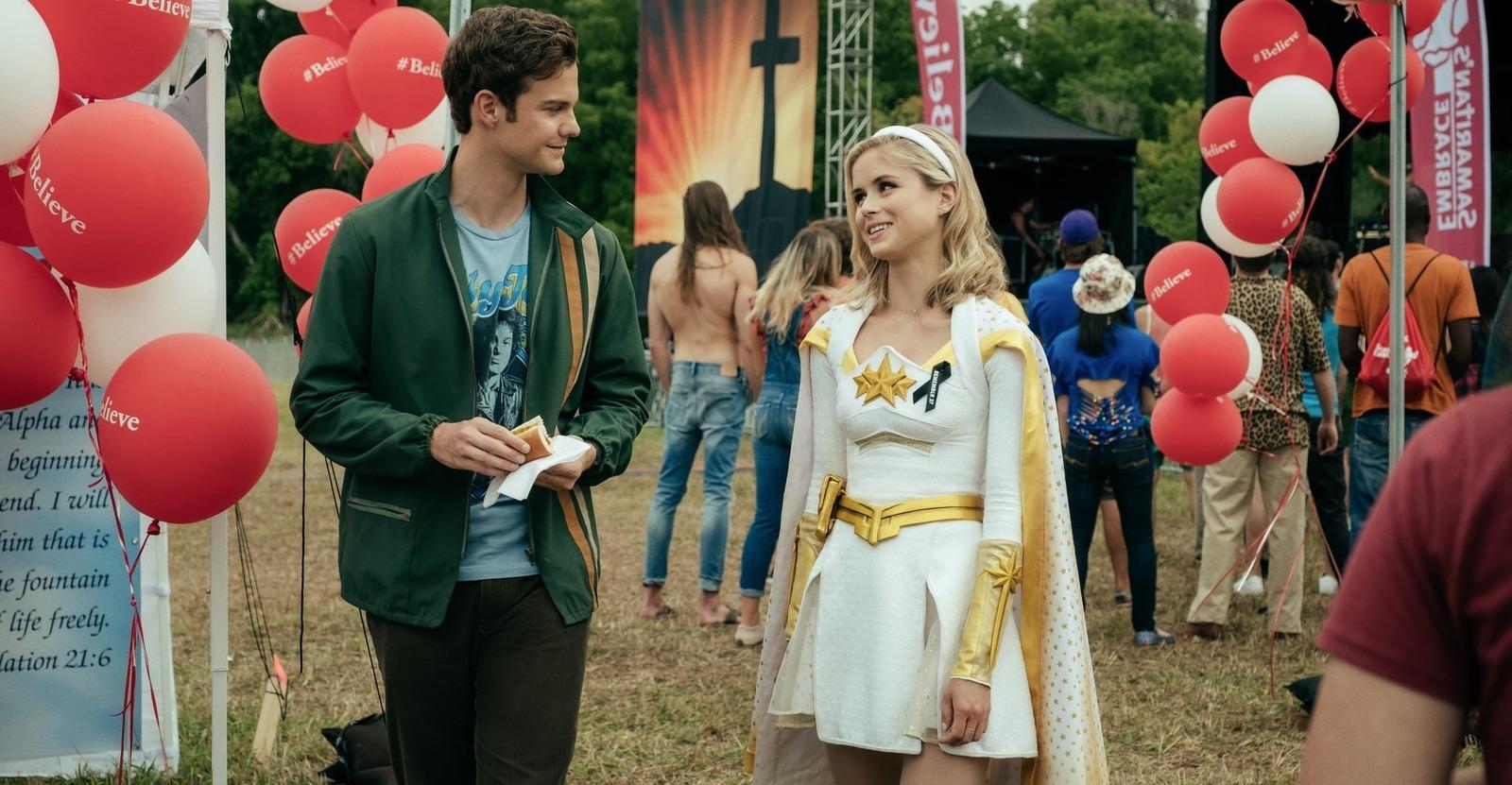 Article continues below advertisement
Do Hughie and Starlight break up in 'The Boys'?
Once outside parties start involving themselves in your relationship, there will be a few problems, and unfortunately, that's exactly what happens with Hughie and Starlight.
Although their individual storylines start out on a high note, things progressively decline for the pair. Not only does Hughie discover his boss, congressman Victoria Neuman (Claudia Doumit), is just as bad as Vought, but Starlight is made co-captain of the Seven alongside the homicidal maniac known as Homelander.
To make matters worse, Hughie and Starlight's relationship starts to fall apart once her pop star Supe ex-boyfriend Alex (Miles Gaston Villanueva), aka Supersonic, competes on the fictional reality series American Hero for a spot in the Seven. Anytime Hughie catches the two together, he grows visibly jealous. (Trust us, jealousy does not look good on him.)
Article continues below advertisement
Starlight assures him nothing is going on between them and never will, but Hughie seems to have a tough time getting over the fact that she and Supersonic have a lot of history. Luckily, the couple works together in Episode 2 to discover Red River. Things appear to be going well with their relationship until that jaw-dropping moment at the end of Episode 3.
Article continues below advertisement
Starlight is now in a fake relationship with Homelander — #Homelight!
At the end of Episode 3, titled "Barbary Coast," Starlight and Homelander officially decide which heroes to add to the Seven.
After revealing Supersonic and the Deep (Chace Crawford) as the new members, Homelander announces on-air on American Hero that he and Starlight are in love. Though shaken by this revelation, Starlight soon goes along with it by kissing him. #Homelight.
Article continues below advertisement
So, we can safely assume that Hughie will have a total meltdown once he sees Starlight and Homelander making out. Nevertheless, he should still keep an eye on Supersonic because, before this happens, Starlight encourages him to leave.
Supersonic ultimately decides to join the team, but not for the typical egotistical reason. No, he joins because he still cares about Starlight, and if she's ever in danger, he will have her back. Wow, talk about a love square!
New episodes of The Boys premiere Fridays, only on Prime Video.