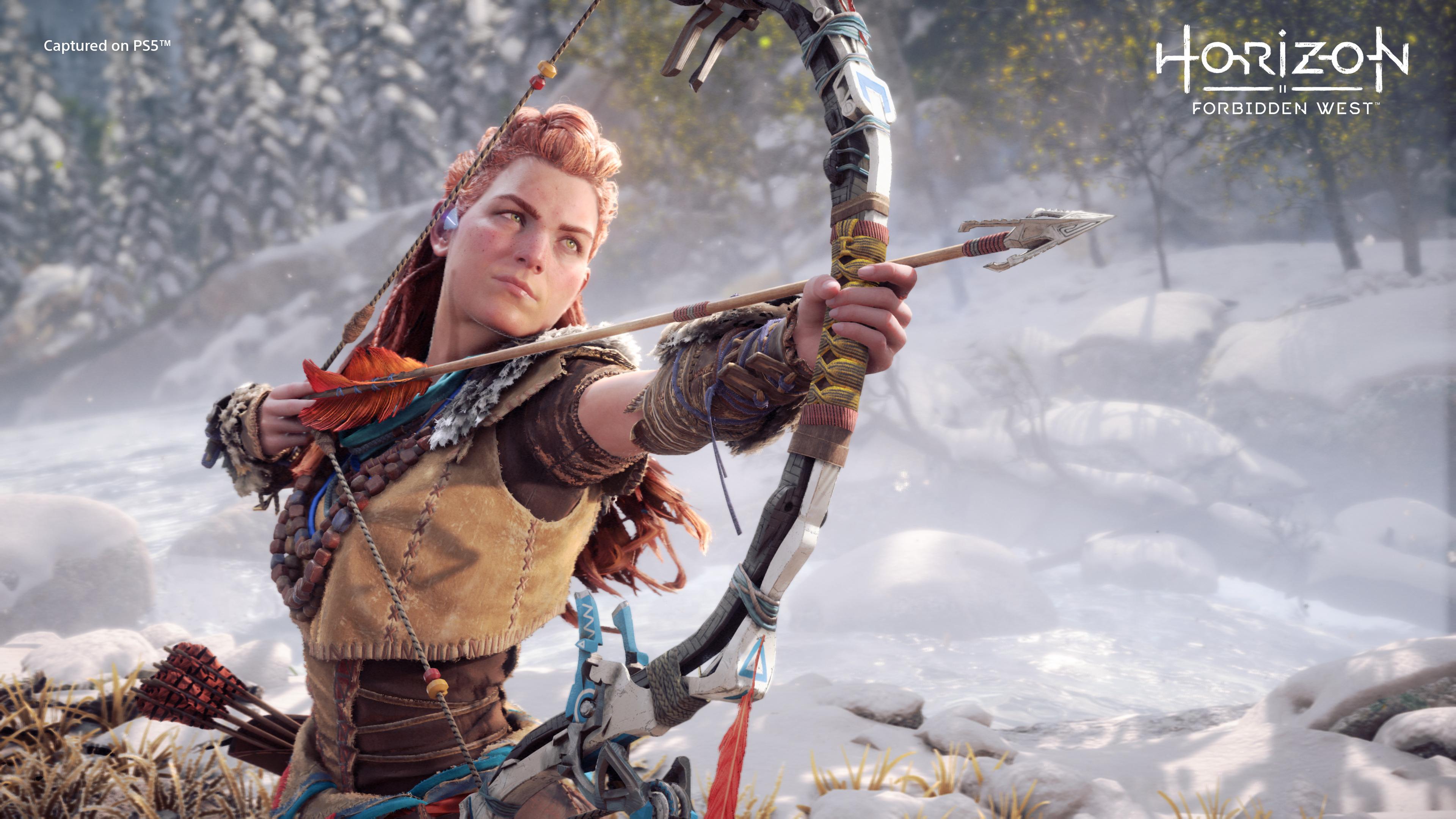 You Should Really Consider Playing 'Horizon Zero Dawn' Before 'Forbidden West'
Five years after the release of the award-winning PlayStation exclusive Horizon Zero Dawn, Sony has delivered a sequel to the hit title. Horizon Forbidden West follows Aloy on a journey to the Forbidden West to find the source of a plague infecting her people. She and a group of others from the Nora tribe encounter many perils on this journey, including storms, new (and deadlier) machines, and even another tribe that has found a way to use the machines as weapons.
Article continues below advertisement
If you haven't already played the well-loved title, you may be wondering: Do I need to play Zero Dawn before diving into Forbidden West? Here's what you should know before starting the new game that just launched on the PS5.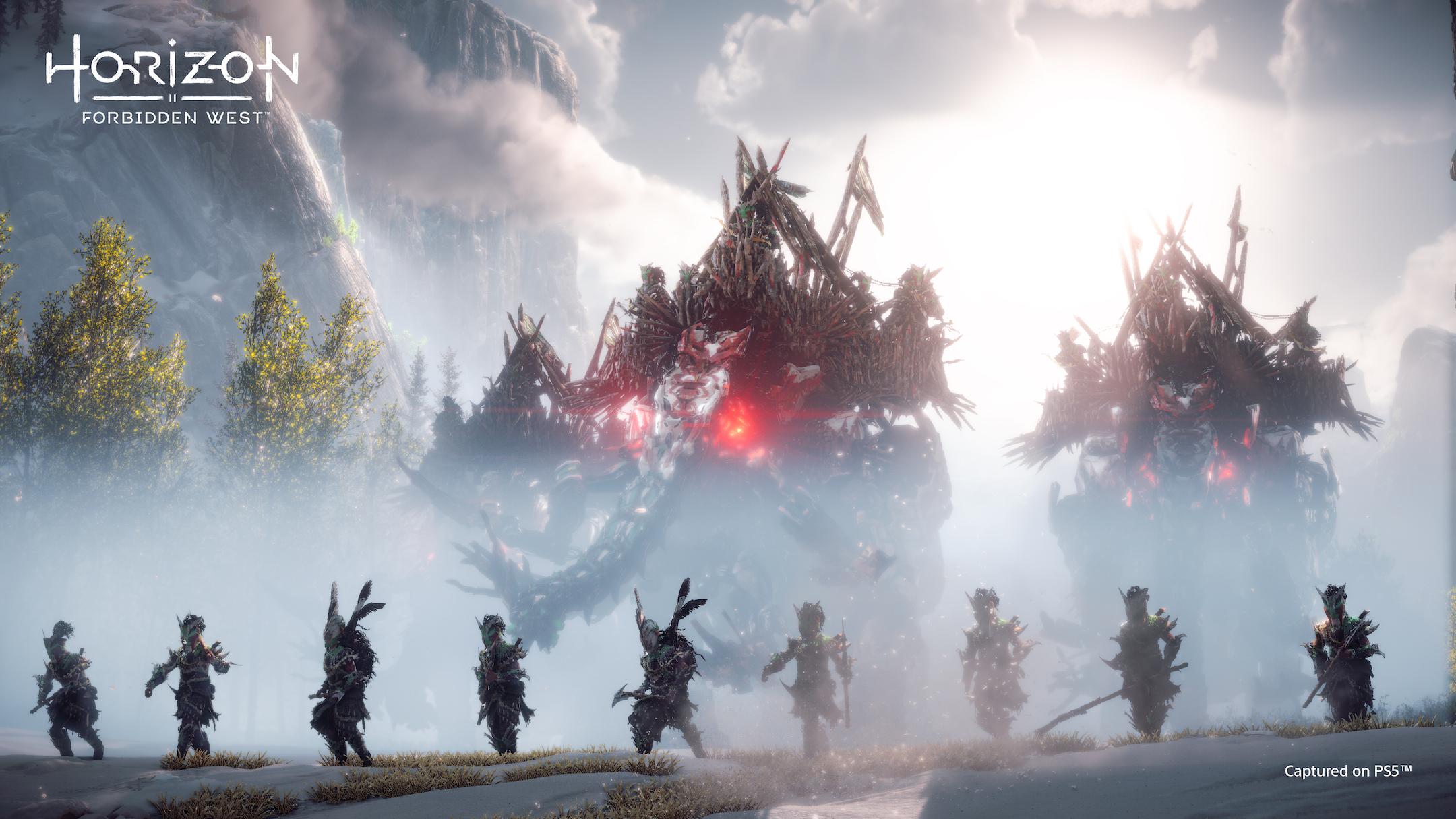 Article continues below advertisement
Should you play 'Horizon Zero Dawn' before 'Forbidden West'? It depends.
At its core, the Horizon franchise is a story-driven video game series, following protagonist Alloy as she navigates and attempts to rectify the threat the mechanical beasts roaming her world pose to her people.
The franchise's first installment focuses on setting Aloy up as a character, unraveling the mysteries of her birth and place in the Nora tribe, which she had been an outcast of since birth. As we discover more about our lead, we uncover secrets about the mysterious machines.
The original game also features a litany of side quests and other tidbits that really immerse you in the world created, making it more than just a game where you rush from beginning to end.
Based on the reviews that have already been released for the game, if you are someone who enjoys narrative-driven gameplay, then diving into Forbidden West without exploring the world-building that Zero Dawn so carefully sets up would make the sequel feel inadequate.
Article continues below advertisement
That being said, if you're not someone who enjoys video games for their plots but rather for combat and gameplay mechanics, then there's a chance you may enjoy Forbidden West without ever having experienced Zero Dawn. If you're someone who's interested in following Aloy's story, but you don't want to go back and play through the 20+ hour storyline of the original, you can easily find recaps to put you up to speed before beginning Horizon Forbidden West.
Article continues below advertisement
Since its release, Horizon Zero Dawn has become an easy game to get your hands on. It often goes on sale in the PS e-shop, and those who were following with Sony's Play at Home program had the opportunity last year to download the title for free. It's also available on PC for those who have not yet committed to the PS5.
But if you're really insistent on getting right into Horizon Forbidden West, the consensus seems to be that you can play it without struggling to understand what's going on.
Is 'Horizon Forbidden West' worth it?
Unfortunately, the sequels to popular games don't always measure up to the hype created by the originals, either lacking in mechanics or in storyline. The Last of Us II, for example, caused great uproar from certain players who weren't fans of the sequel's storyline.
That being said, most of the reviews for the new game have said that Forbidden West is even better than Zero Dawn, improving upon the game's mechanics and maps. If you're considering it, the sequel seems to be worth it.