'Horizon Forbidden West' Takes Aloy All Across a Post-Apocalyptic U.S. in This Next-Gen Epic
Is 'Horizon Forbidden West' an open-world game? The highly-anticipated sequel takes place across a post-apocalyptic United States.
Next-gen gaming is about to receive an enormous treat with the eagerly-anticipated arrival of Horizon Forbidden West. The new game continues the adventures of Aloy as she traverses a unique post-technopocalypse land on her journey to save the world.
Article continues below advertisement
Though the game will be released on the PlayStation 4, there will also be a PlayStation 5 version that uses the bigger specs of the new console to its advantage. But does the new installment feature an open-world experience?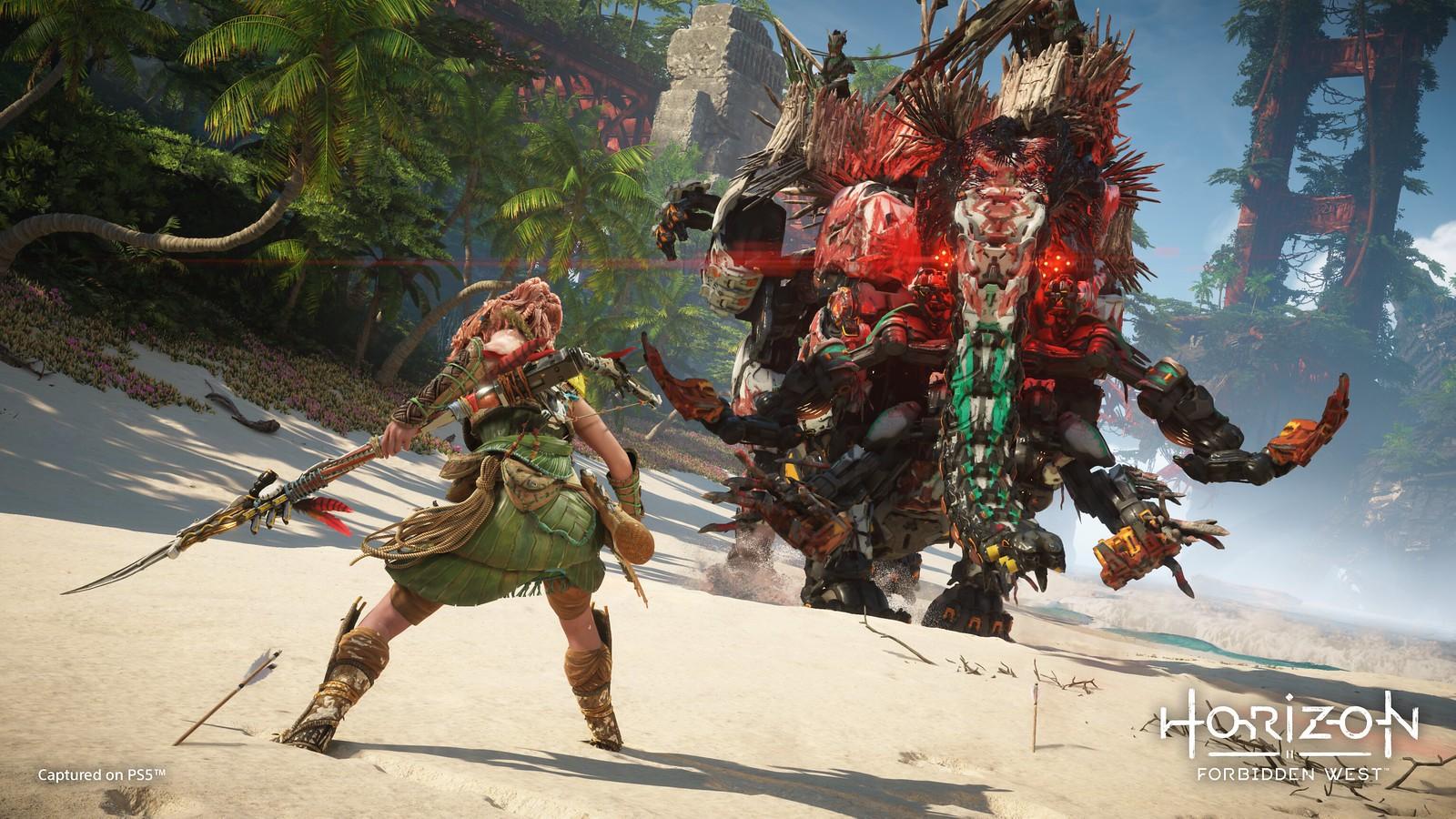 Article continues below advertisement
The Horizon series began with Horizon Zero Dawn on the PlayStation 4 in February 2017. Aloy is a young hunter trying to survive in a world overrun by cybernetic wildlife. As she traverses this strange and dangerous land, she begins to uncover the truth about her mysterious past. The original game won several awards during its initial release and was later ported to PC in 2020. What kind of scale are we looking at for her new adventure?
Is 'Horizon Forbidden West' open world?
Forbidden West is a direct sequel to the first game. Aloy now leads a band of members from the Nora tribe on a quest to stop the spread of a deadly plague. Her journey across uncharted lands takes her across what was once the western United States, which is now overrun by nature and wild techno-beasts. Aloy's new journey also puts her at odds with enemy tribes that have tamed the stronger animals as war mounts, which may make the local wildlife the least of her worries.
Article continues below advertisement
The Horizon sequel places many of the first game's elements on an even larger scale. To that end, it is a completely open-world game reportedly bigger than the open world in Zero Dawn. Aloy's quest across the titular Forbidden West takes her through post-apocalyptic versions of California, Nevada, and Utah. Each location features a variety of ecosystems and biomes that Aloy can freely explore. These include various underwater sections that are completely new to the series.
Aloy also now has access to several tools and features that improve her traversal and help her flow seamlessly from one area to another. Between climbing enormous ruins, swimming underwater, and riding animal-like machines across vast open fields, the world of Horizon looks bigger than ever. We're too excited to check it out for ourselves.
Article continues below advertisement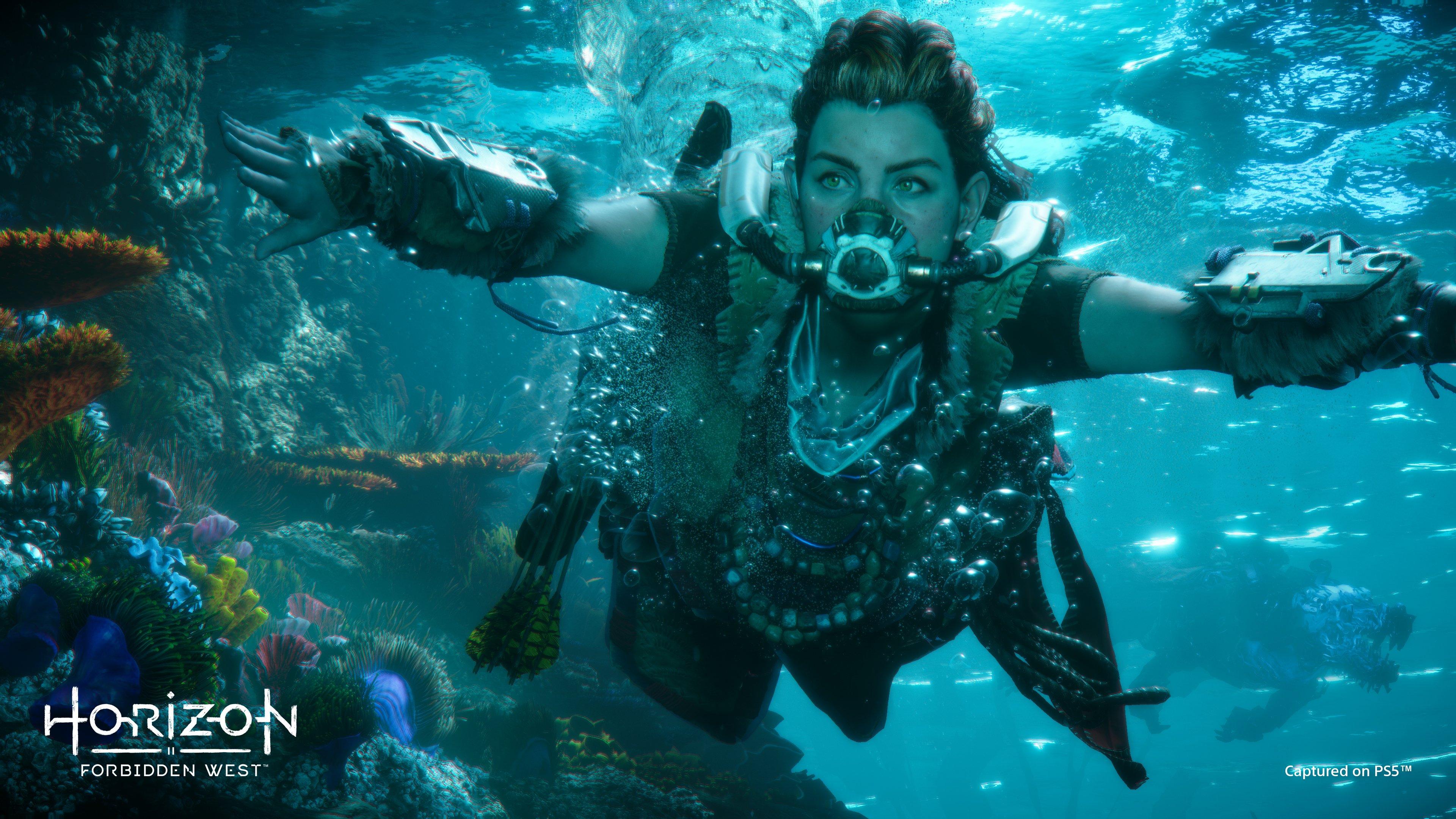 The game will be released on both the PlayStation 4 and PlayStation 5. Along with the performance enhancement from the new console, the PlayStation 5 version features high-end visual effects, enhanced graphics, and even uses haptic feedback from the DualSense controller to simulate the feel of Aloy's arsenal. Players who purchase the PS4 version can also upgrade to the PS5 version at any time for no additional cost.
Horizon Forbidden West is coming out on Feb. 18. Ahead of its release, the game has been garnering positive reviews according to Metacritic.