Will Jamie and Claire From 'Outlander' Die in a Fire at Fraser's Ridge?
Do Jamie and Claire die in 'Outlander'? The couple's daughter travels back in time to stop the pair from dying in a fire. What to know!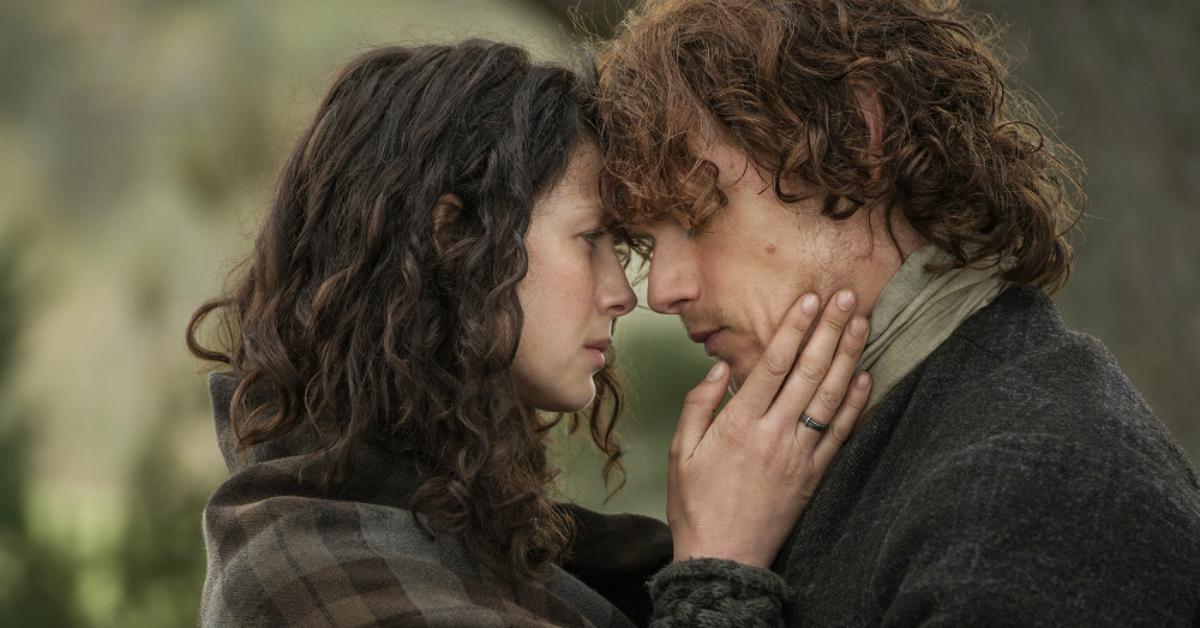 Spoiler alert: This article contains spoilers for Outlander.
Based on the popular book series by Diana Gabaldon, the long-running television show Outlander follows a WWII nurse named Claire who accidentally travels back in time to 18th century Scotland. Misplaced in time and hoping to get back to her husband Frank, Claire meets a group of highlanders and eventually falls in love with Jamie Fraser.
However, a war between Scotland and England forces a pregnant Claire to travel back through the stone circle at Inverness and raise Jamie's daughter with her present-day husband, Frank.
Article continues below advertisement
Following Frank's death, Claire tells her daughter, Briana, the truth about her real father and travels back in time to be with him. But when Briana finds an obituary stating that Claire and Jamie will die in a fire in the 1700s, she knows she must also travel back in time to warn her parents and change their fate.
With the Fraser family currently living in colonial America on the brink of the Revolutionary War, trouble lurks at every corner. So, do Jamie and Claire die in Outlander? Keep reading to find out more!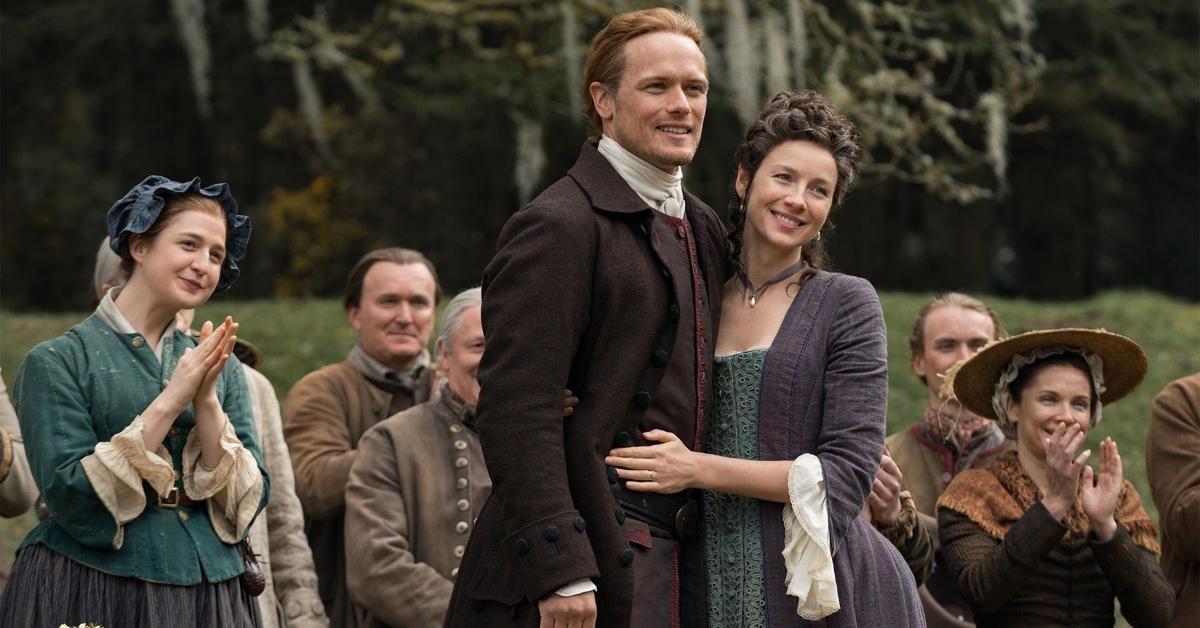 Article continues below advertisement
Do Jamie and Claire die in 'Outlander'?
In Season 4 of the hit television series, fans watch as Briana finds the newspaper obituary in her father Frank's office; however, there is an ink smudge, so no one is sure of the exact date Fraser's Ridge will burn down.
Should fans be worried about the fate of their favorite TV couple in Season 6 of Outlander?
This season will be based on Diana Gabaldon's sixth book, A Breath of Snow and Ashes, which finally delves into the dreaded house fire. So, does an enemy of the Fraser family kill Claire and Jamie?
Well, their North Carolina home does burn down, but luckily, Jamie and Claire make it out alive. And this fire actually pushes the family onto their next adventure, which is a return to Scotland.
While some key characters may meet their demise in Season 6 of the series, rest assured that the star-crossed couple stays alive.
Article continues below advertisement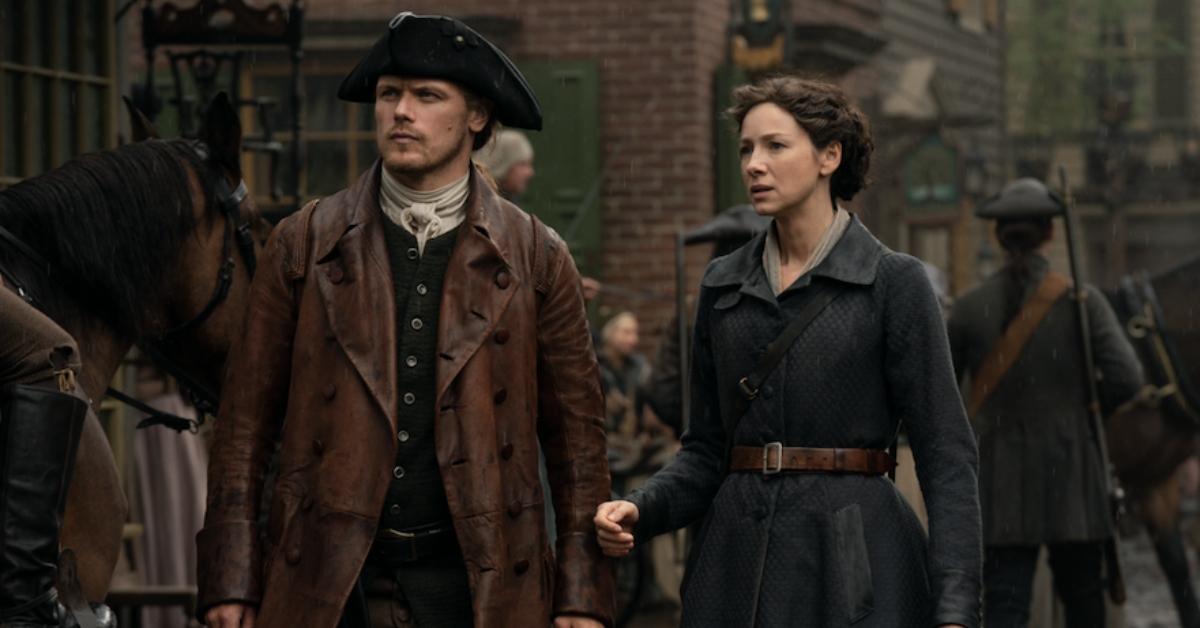 Do Jamie and Claire die in the 'Outlander' books? Well, sort of.
While both Jamie and Claire have escaped (some may even say cheated) death several times, the two are not immortal. Though Claire does have the ability to travel through time, she and Jamie are still human, which means they can (and probably will eventually) die.
In the Outlander series premiere, Claire's husband Frank is standing outside and notices the figure of a man staring up at Claire in her bedroom. When Frank goes to confront the Scotsman, he walks right through him.
Article continues below advertisement
A big mystery on everyone's mind has been the identity of the ghost figure, which the book author has confirmed is Jamie. "The ghost is Jamie — but as for how it fits into the story, All Will Be Explained [sic] — in the last book," she wrote on her website. Additionally, the author revealed during a 2014 Outlander podcast that the ghost of Jamie is "about 25 [years old]" when he is caught staring up at Claire.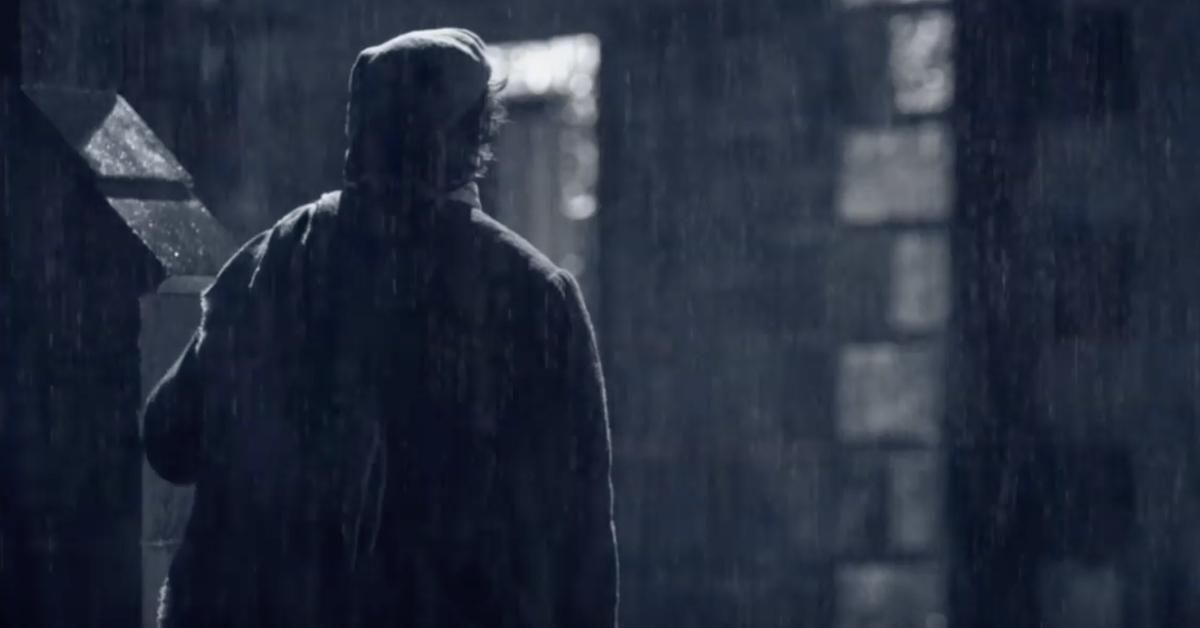 Fans know that Jamie and Claire are currently in their fifties, so how is the ghost of Jamie in his twenties? Though there are several fan theories, Diana Gabaldon promises that everything will be explained in her tenth and final book. However, there has been no confirmed date on when it will be released.
New episodes of Outlander air Sundays at 9 p.m. EST on Starz.