Does Nathan Still Live in Jeffree Star's $14.6 Million Mansion After Their Breakup?
Do Jeffree Star and Nathan still live together? The makeup mogul purchased a $14.6 million home in December, but broke up with Nathan weeks later.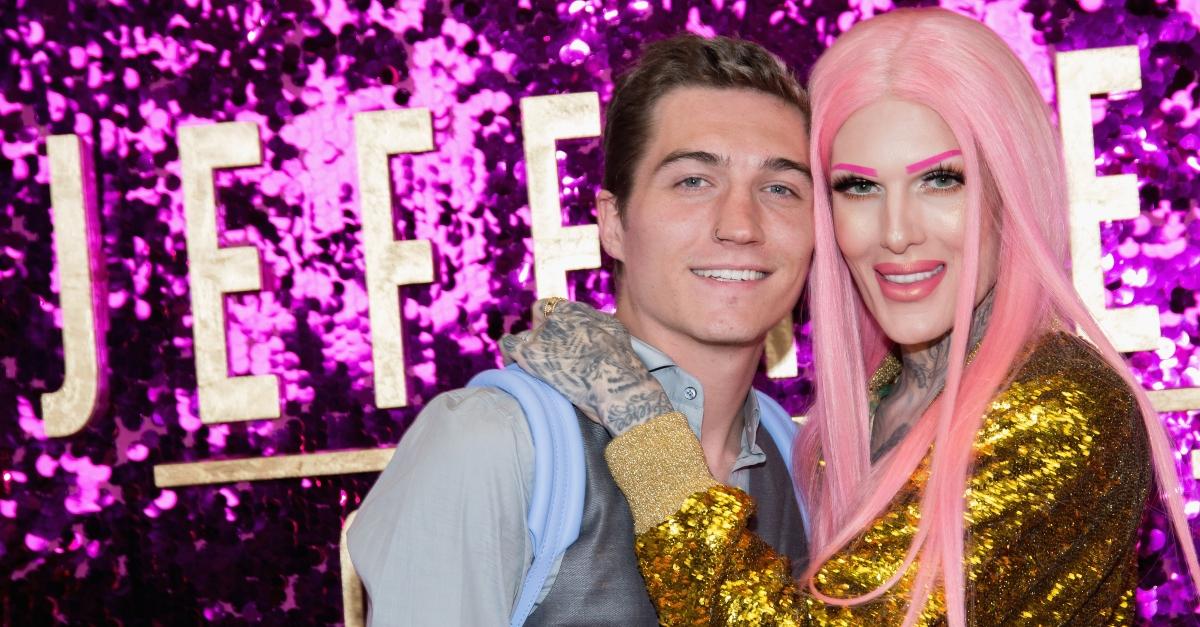 When makeup aficionado Jeffree Star moved into his $14.6 million Calabasas mansion, he mentioned that it was a logical next step because he wanted to grow his family one day with boyfriend Nathan Schwandt. The two had been dating for five years, and Nathan had picked up his life in Michigan to move in with the YouTuber. The couple even shared the details of their new home in a Jan. 1 house tour, making it almost unbelievable when split rumors began circulating just days later.
Article continues below advertisement
Jeffree canceled a European makeup masterclass with bestie MMMMitchell just days before it was scheduled to begin on Jan. 10. Because Jeffree is business-oriented and calls others out on being flaky, this cancellation only fueled the split rumors.
On Jan. 11, Jeffree confirmed that he and Nathan had split in a viral video, "We Broke Up." Fans have been parsing Jeffree's words in the days since, trying to figure out a concrete reason for the breakup.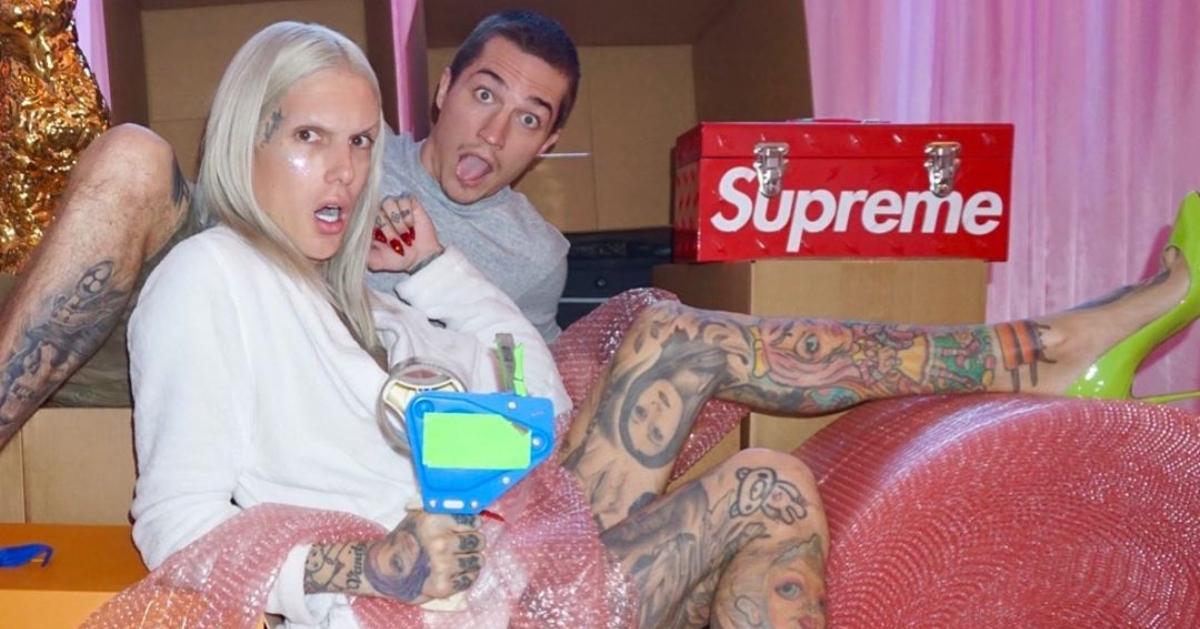 Article continues below advertisement
One major question that remains is whether or not Nathan still lives in Jeffree's brand new house. Do Jeffree Star and Nathan still live together? Read on to find out what is known about where Nathan is going, if the rumors of him actually being straight are true, and the other details Jeffree spilled about the breakup.
Do Jeffree Star and Nathan still live together?
Jeffree addressed the split rumors in "We Broke Up," and explained that there's no ill will between him and Nathan.
"Nathan is the only man I've ever been in love with," Jeffree said in the heartbreaking video. He noted that Nathan hadn't processed the tragic death of his grandpa, and that he and Jeffree were still reeling from losing two dogs in 2019.
Article continues below advertisement
"He was the only man confident enough to love me publicly, to love me for me fully, for all my flaws," Jeffree said. "[From] no makeup waking up in bed to the full on — he never cared about any of it. He just loved me for me."
Jeffree also said that Nathan was always uncomfortable with fame, and that weighed on him in the months leading up to their breakup.
"He doesn't want to leave this house and have people bother him," Jeffree said.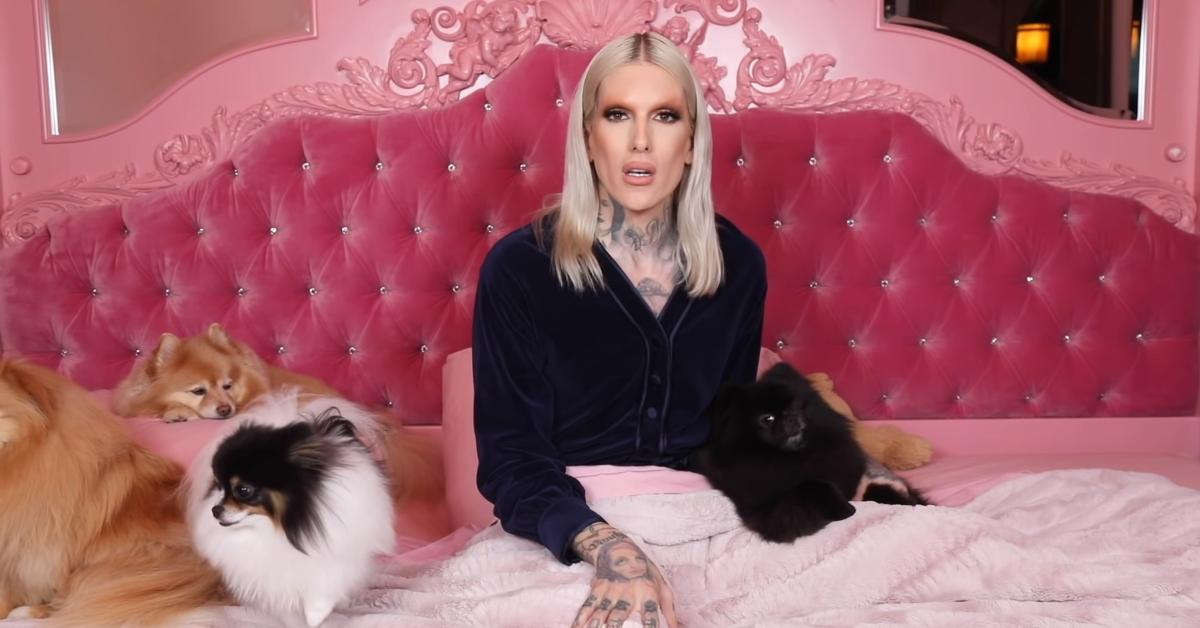 Article continues below advertisement
While Jeffree didn't explicitly say where Nathan was living, he did allude to the fact that Nathan had moved out by explaining that his ex had visited the Hidden Hills mansion earlier in the week. He also confirmed that the house he purchased in Michigan — where Nathan is from, and where some of his family is living — is not being sold.
"Our house in Michigan — we're good. It isn't going anywhere. His family lives there. I visit there a lot. I'm going to go there in a few weeks," Jeffree explained. "Nate came over the other day and visited the dogs and it was so beautiful. There's no custody battle."
Fans thought a reconciliation might be in the works when Jeffree posted a photo of Nathan in the house on Jan. 11. But, Jeffree soon took to his since-disappeared Instagram stories to shut the speculation down.
Article continues below advertisement
He explained that Nathan was actually dog-sitting, since Jeffree was visiting his grandmother. The story was a further elaboration on what Jeffree had mentioned in his "We Broke Up" video.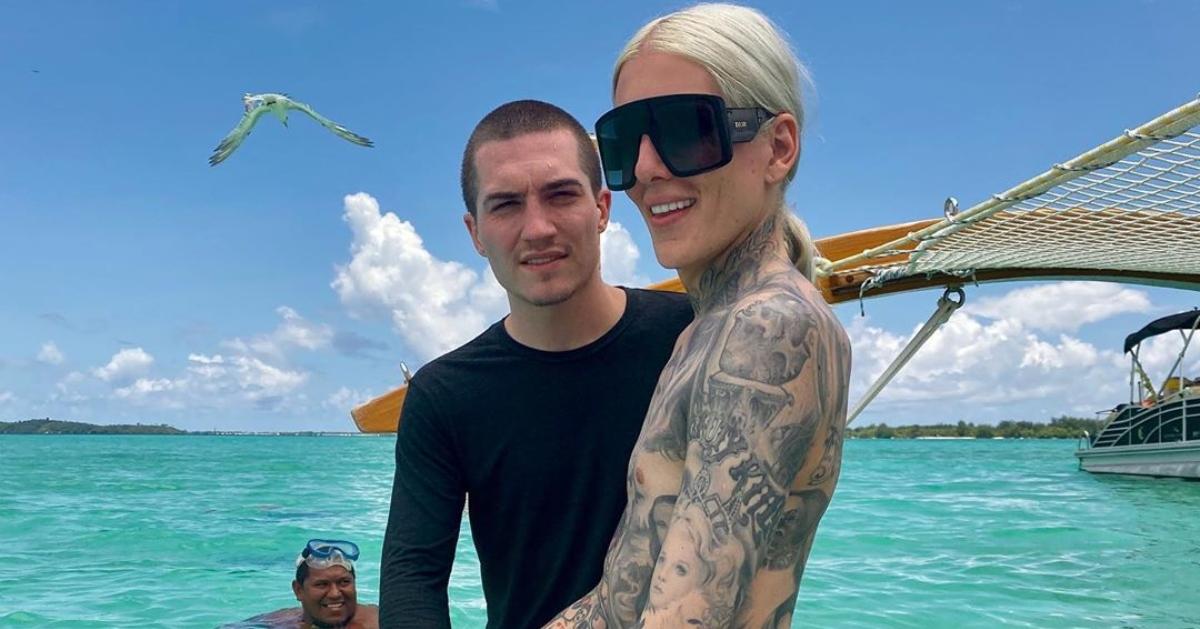 Article continues below advertisement
"I know I live a very public life, so I like to be really transparent. I don't like when people make stuff up. A lot of people are like, 'Are you and Nate like hanging out right now?' I was in Orange County, which is like an hour and a half away from where I live in Hidden Hills and I was visiting my grandma. Grandma Mary turns 103 years old this July okay, and I don't know how long she has left, so I have been visiting her a lot," Jeffree explained, according to Life and Style.
"I know I talked about in today's video," he continued. "So instead of having my security guards or team watch my dogs, why not have Nathan, who raised them with me for years, watch them instead."
While the two might not be getting back together, Jeffree was right about them being on good terms.
Article continues below advertisement
Is Nathan Schwandt straight?
Rumors about Nathan's motives and sexuality have been plaguing the former couple for years, and they were reignited once the news of their split was confirmed.
One of the reasons why Jeffree spoke out about Nathan's weekend dog-sitting was because rumors were going around that Nathan was actually spending time with a woman.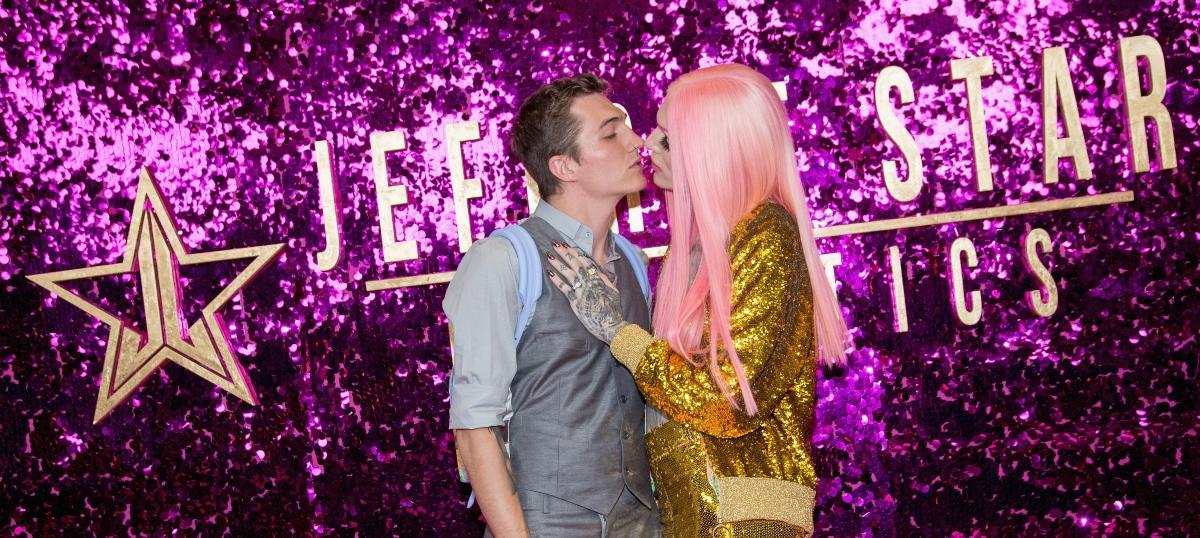 Article continues below advertisement
"Also him and I both felt like it was necessary to show that he is actually at my house today, because there are a few media outlets reporting that Nathan is in another city with another girl," Jeffree said in one of his Instagram stories about the speculation.
Though Nathan might not have been with a woman that weekend, the former couple has previously discussed how Nathan had only dated women before Jeffree.
Jeffree also said that his type was straight men in his 2017 video, "The Truth About My Relationship."
Article continues below advertisement
"I am really not attracted to anyone but what we call a 'straight dude,'" Jeffree said. "I've always been into straight men and the problem with that, my entire life, is I never found real love because straight men, behind closed doors, they love people like me... as long as people don't know."
He continued that he was the first man Nathan had ever been with.
"When I met Nathan, he had only ever been with chicks," Jeffree confirmed.
Nathan had spoken out about his sexuality when he and Jeffree did a couple's Q&A on YouTube in March of 2016.
"It's not about gender, it's more about having a connection with somebody," Nathan said about how Jeffree was the first man he dated. The then-couple went on to say that they're not interested in labels.