Lars and Sigrit in 'Eurovision Song Contest' Will Be Your New Favorite Fake Band
Lars and Sigrit's dream in Netflix's 'Eurovision Song Contest' seems far-fetched to those around them, but do they win the contest in the end?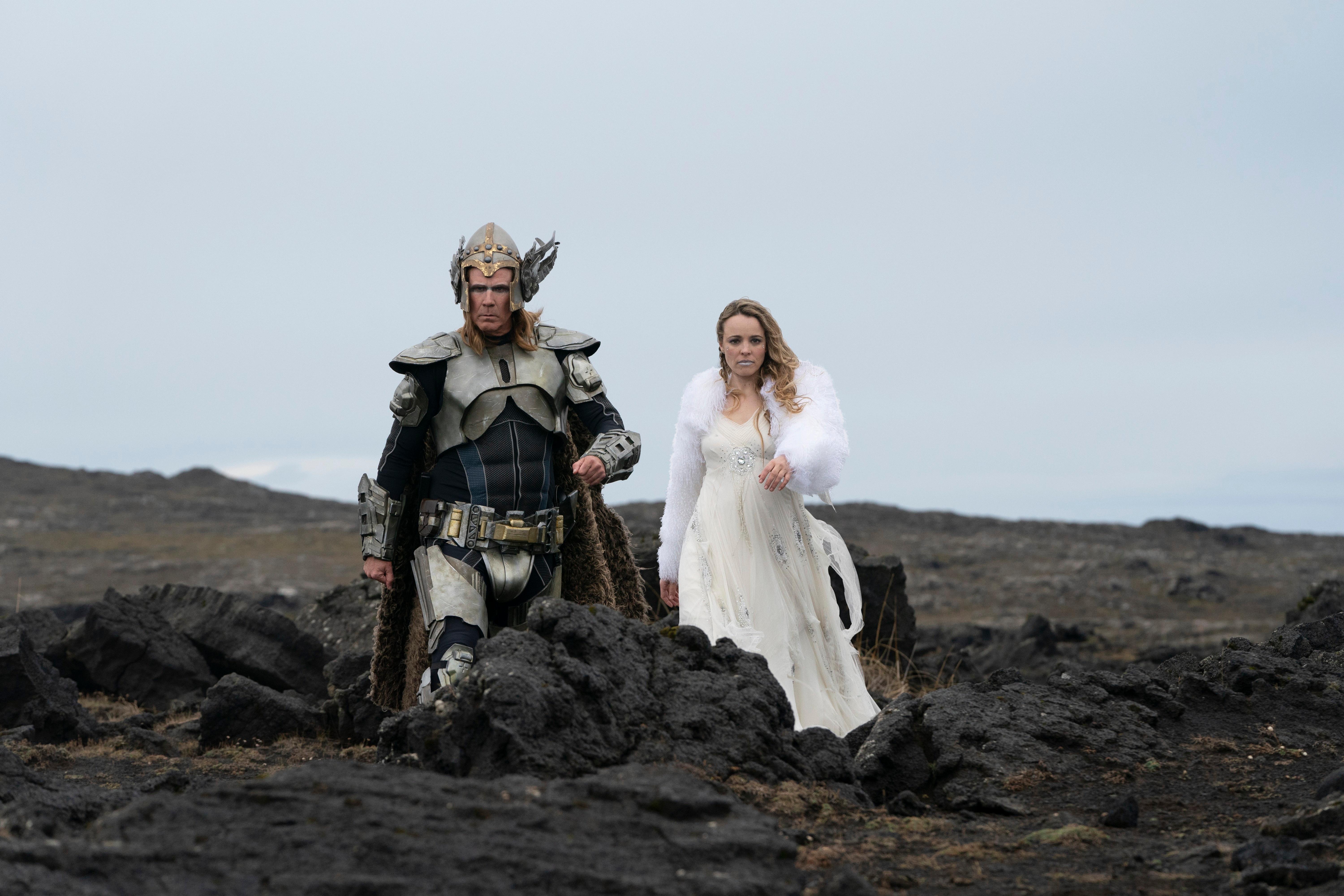 To some people, if you've seen one Will Ferrell movie, you've seen them all. But as Lars in Eurovision Song Contest on Netflix, he plays a hopeful Icelandic singer who just wants to make it to the Eurovision Song Contest with Sigrit, played by Rachel McAdams. Together, they want to prove those around them wrong that they can make it as a band.
Article continues below advertisement
Being that the duo, who call themselves Fire Saga, aren't well-received in their small town, their dream seems miles away. So at the start of the movie, it's unclear if Lars and Sigrit win Eurovision or not. If you'd rather not wait until the end of the Netflix movie to see what happens to Fire Saga, then you can read on for spoilers. But seeing Will Ferrell as an earnest singing competition hopeful is too amazing not to watch every second of it.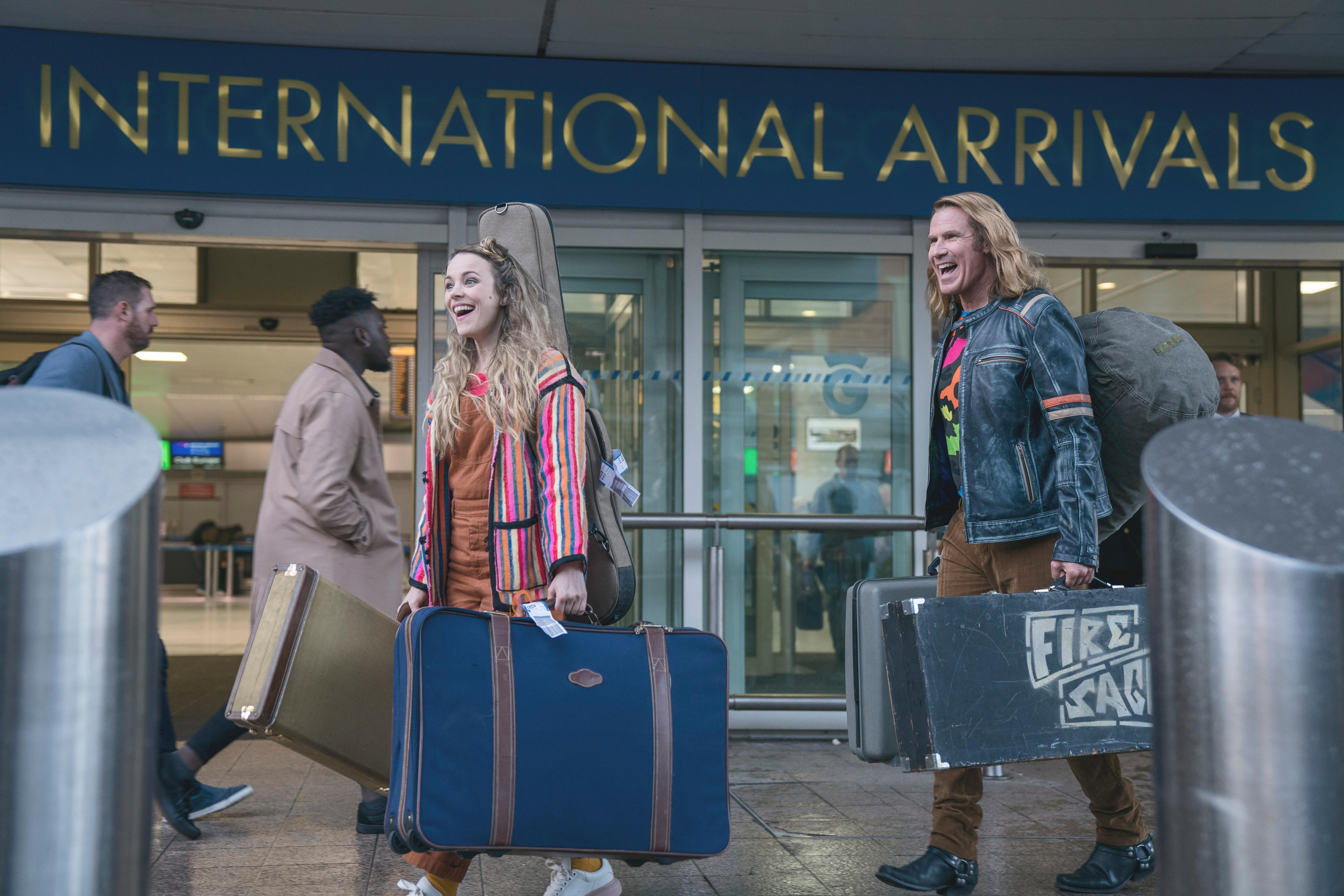 Article continues below advertisement
So, do Lars and Sigrit win Eurovision?
The first present-day scene of the movie opens with Lars and Sigrit singing passionately on a desolate dreary beach in full superstar getup and, it seems, they have made it. Cut to the reality of their situation as wannabe professional singers in Lars' father's basement. Yeah, it's that sad. Surprisingly, the duo does make it to the coveted competition, but in the end, they don't win.
Sigrit does gain recognition for her singing from their town and from the audience at the competition. And, she finally gets the romantic attention from Lars that she had craved for so long. But, because Fire Saga changes its song in the competition, they are disqualified. Aren't Lars and Sigrit winners anyway for ending up together and finding love? Maybe?
Article continues below advertisement
The 'Eurovision Song Contest' filming location alone is worth your time spent watching the movie.
The movie takes place in Iceland, which is appropriate, given the real life Eurovision contest the movie was scheduled to be released in correlation with in 2020. And, unsurprisingly, Eurovision Song Contest was also partly filmed in Iceland. You just can't properly CGI those snow-covered mountains and the general feel of what is supposed to be a small Icelandic town and do it justice.
Article continues below advertisement
OK, but are Lars and Sigrit brother and sister in 'Eurovision Song Contest'?
One of the bits in the movie is other people wondering if Lars and Sigrit are brother and sister or related somehow. And, at the start of the film, it's not totally clear. Lars even says himself that they "probably" aren't related. They aren't, thankfully. At the end of Eurovision Song Contest, however, their parents do get married.
So while Lars and Sigrit start off as lifelong friends, they are eventually step-siblings, as Lars' dad marries Sigrit's mom. Which, they both agree while watching their parents kiss, "will never not be weird." But literally everyone gets what they want in the end and the happy ending kind of makes up for Rachel McAdams' lip-synching and some of the more obvious physical comedy gags.
Eurovision Song Contest is now streaming on Netflix.