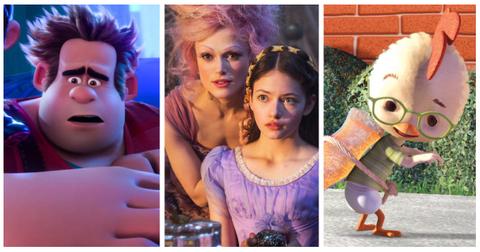 These Disney Movies Are Still on Netflix... For Now
By Reese Watson

Updated
Ever since Disney+ was announced back in 2017, it was touted as a "Netflix Killer," or at the very least a prime competitor in an otherwise crowded market that includes Hulu, Amazon Prime, HBO Max, and more streaming platforms (seriously, who can keep track of it all?).
After launching the platform in 2019, Disney has tried to dominate this market by not renewing existing contracts with Netflix for their movies, thus reducing the number of highly sought-after films available.
Disney has deep-pockets and has purchased many high-profile franchises such as Marvel, Star Wars, etc, which has in-turn beefed up their already deep library of classics. That said, there are still a few Disney films you're able to watch on Netflix... for now at least.
So, which Disney movies are still available to watch on Netflix? Keep reading to find out!
'Tarzan'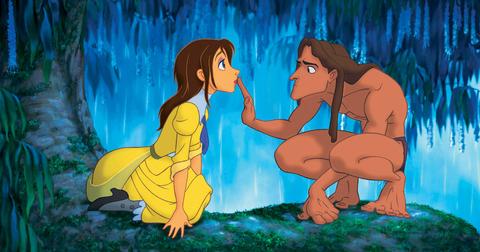 Released in 1999, Tarzan was critically acclaimed worldwide and earned around half a billion dollars in the box office, no doubt thanks to the absolutely killer soundtrack. We don't know when this one is going to get kicked off Netflix, so watch it while you can!
Plus, the sequel Tarzan 2 is also available for viewing!
'Incredibles 2'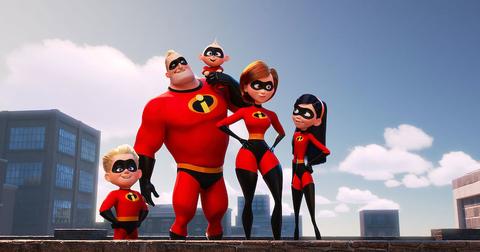 After a decade of waiting for Pixar to finally make a sequel to The Incredibles, fans were fed with a spectacular follow up that somehow lived up to the original. If you didn't get a chance to check it out in the theater, Incredibles 2 will be on Netflix until July 30 of 2020! Don't miss your chance!
'Bolt'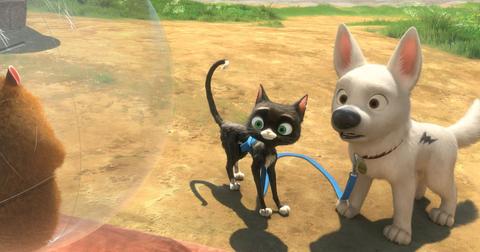 Remember Bolt? One of the first non-Pixar affiliated 3D-Disney movies, Bolt paved the way for the future of animation! It was a great proof of concept that Disney can make heartwarming films that resonate with audiences without being in a 2D animated style like the classics.
As of right now, Bolt is still available for streaming on Netflix, but we have no further info on when it will be leaving! Catch this piece of animation history that eventually led to the creation of films like Tangled and Frozen!
'Christopher Robin'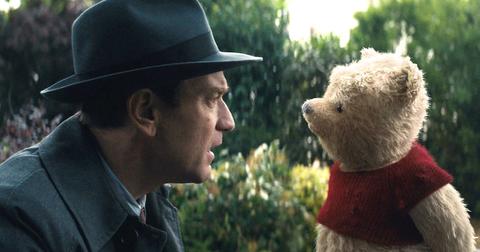 Wonder what happened to Winnie the Pooh's best friend? Ewan McGregor plays a middle-aged Christopher Robin in this Disney movie that reunites Winnie and Christopher in the Hundred Acre Wood.
'The Nutcracker and the Four Realms'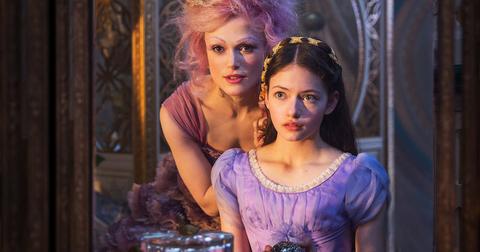 With a star-studded cast including Keira Knightley, Helen Mirren, and Morgan Freeman, Disney brings the Christmas classic to life in this live-action version of The Nutcracker.
'Ralph Breaks the Internet'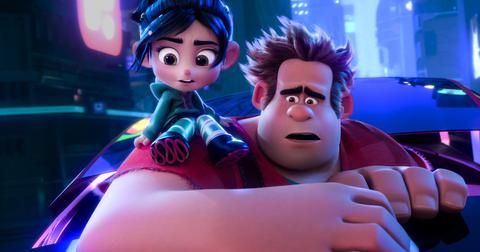 Did you know there was a sequel to Wreck-It Ralph? Titled simply Ralph Breaks the Internet (referencing the famous Kim Kardashian Paper magazine shoot), it follows the main character through another video game reference-filled adventure, this time with a social media and meme culture-flavored twist!
This one is still available for now, so check it out when you get the chance!
'Mary Poppins Returns'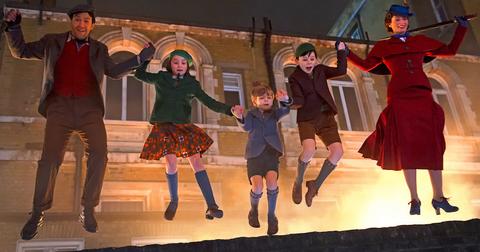 It sure seems like Disney doesn't care too much about claiming their sequels, as we have yet another available on Netflix with Mary Poppins Returns! It's pretty crazy to make a modern sequel to a movie released in 1964, but the crazy folks over at Disney went and did it anyway!
Starring Emily Blunt in the titular role, critics felt that she did a pretty good job of replacing the legendary Julie Andrews, and it's interesting to see what happened to the kids when they're all grown up!
'Saving Mr. Banks'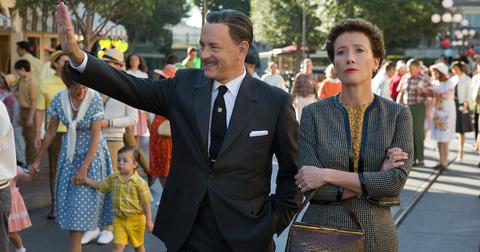 Speaking of Mary Poppins, don't forget to include Saving Mr. Banks — starring Tom Hanks as Walt Disney himself — in your Disney Netflix binge session.
'The Princess and the Frog'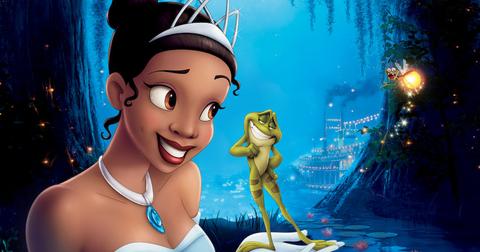 Watch Tiana as she meets her frog prince in this Disney princess classic set in New Orleans during the Jazz Age.
'Chicken Little'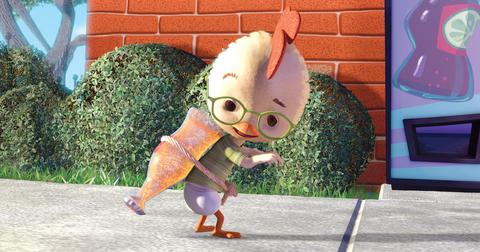 No one believed Chicken Little when he warned of an alien invasion, so it is up to him to save the world.
'Race to Witch Mountain'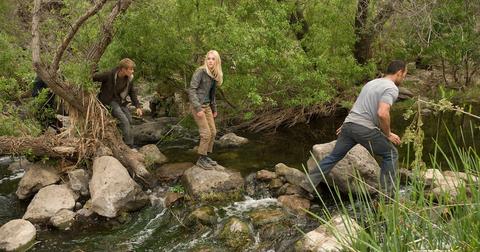 Starring Dwayne Johnson (aka The Rock) with hair, Race to Witch Mountain follows brother and sister duo (a very young AnnaSophia Robb and Alexander Ludwig) as they try to outrun the mysterious organization trying to use their special powers.
'Miracle'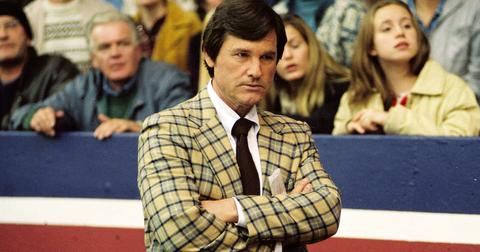 Based on the very true story of the U.S. hockey team facing off against the Soviet Union at the 1980 Winter Olympics. Spoiler alert: America wins.
'Avengers: Infinity War'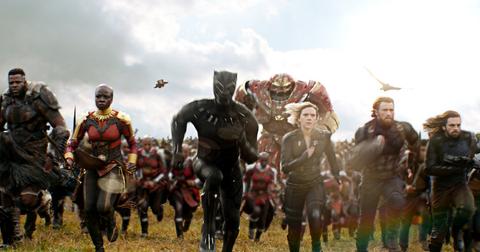 The second to last film in the first arc of the long-lasting Marvel Cinematic Universe, Avengers: Infinity War is a must-see in any binge-a-thon! You only have until June 25, 2020, to catch it before it moves to Disney+, so get to watching!
'Ant-Man and the Wasp'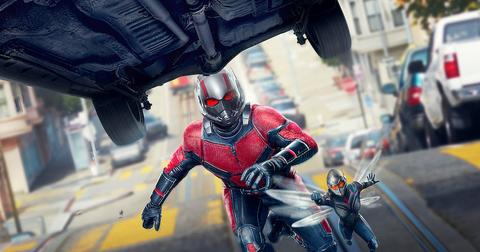 As the only other Marvel movie available on Netflix after the launch of Disney+, this one should be high on your list! Yet another sequel that Disney seems to have forgotten about claiming, Ant-Man and the Wasp has a bit of a lighter tone compared to its fellow Marvel films, and it directly sets up the events of the entire story arc!
It won't be long before all of these are phased over to Disney+, so take some time this quarantine to watch them!