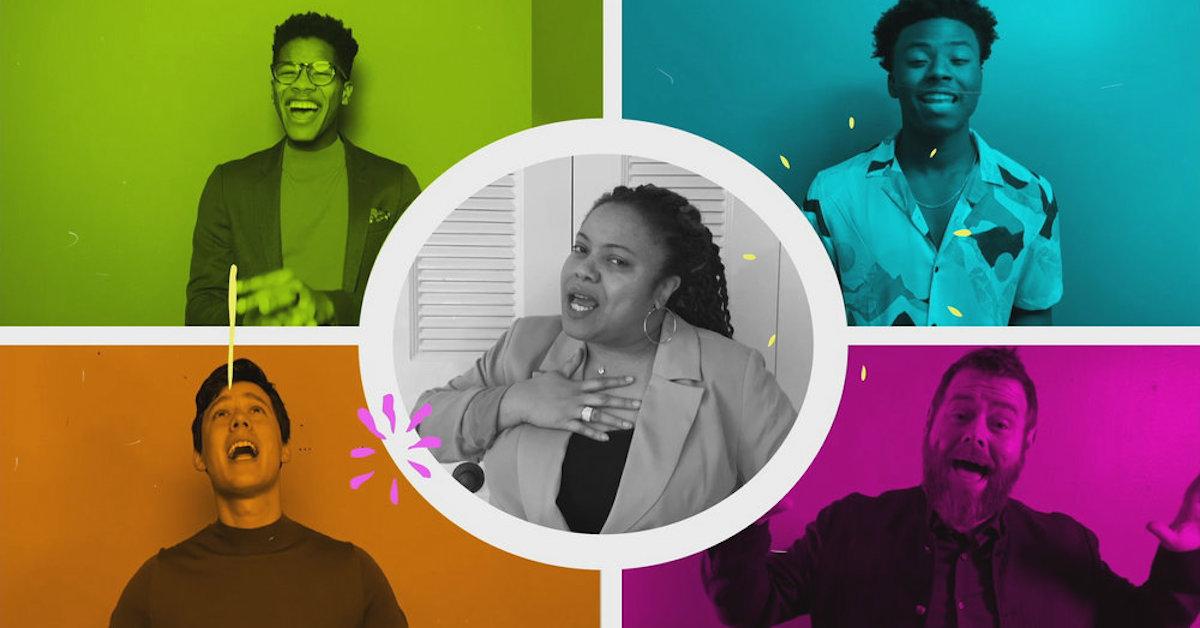 Who Won 'The Voice' 2020? The Season 18 Champion Shocked Viewers in the Best Way
The moment everyone has been waiting for finally arrived for avid fans of The Voice on May 19; the 2020 winner was revealed. Season 18 of the NBC singing competition, which kicked off on Feb. 14, wrapped up during a two-hour finale — and the energy was electric.
Article continues below advertisement
As with American Idol and other reality show competitions interrupted by the novel coronavirus pandemic, The Voice producers had to completely re-think the show's format. What ended up happening was contestants and judges switched to a virtual format beginning on May 4. And although the experience wasn't quite the same without a live audience and a big stage, the talent had no trouble shining through.
But who won The Voice 2020? Let's take a look at an overview of the two-part Season 18 finale.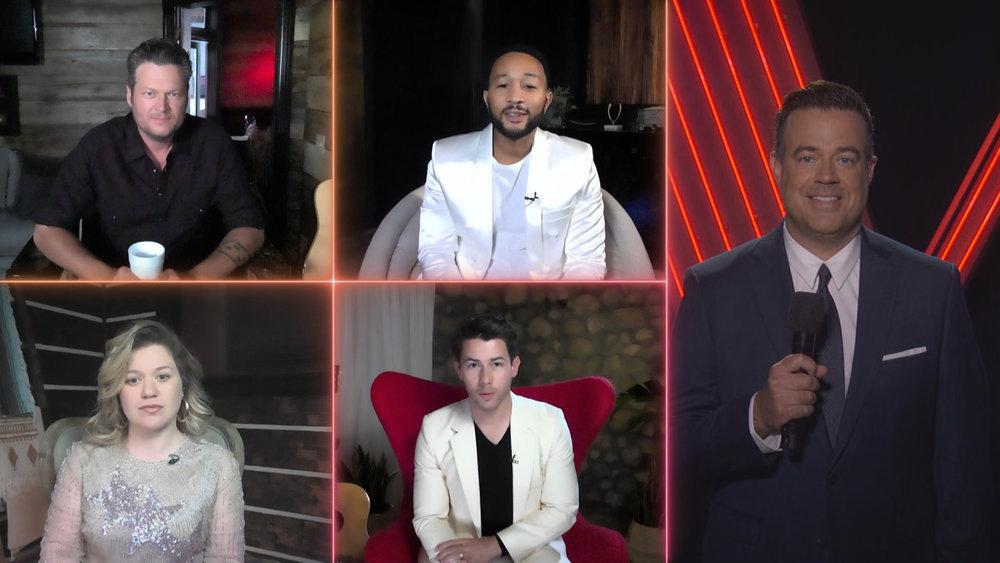 Article continues below advertisement
Part 1 of 'The Voice' finale featured performances by five finalists.
For the first part of the Season 18 finale — which aired on May 18 — the final five contestants were tasked with performing two songs remotely: A cover and an original. The final vote was then opened up to viewers.
Thunderstorm Artis, who is Team Nick Jonas, was a four-chair-turner during his blind audition performance of "Blackbird." On Monday, Thunderstorm sang an original song about Arizona called "Sedona." He also performed a soulful cover of Louis Armstrong's "What a Wonderful World."
"I wake up each day … in this time when we've been quarantined at home and try to find ways to stay encouraged," Nick said of the cover. "I am so grateful you brought that message to the world."
Article continues below advertisement
Micah Iverson (Team Kelly) turned three chairs during his blind audition. He performed Snow Patrol's "Chasing Cars, and his original song on May 18 was titled, "Butterflies."
"I don't think there's ever been a more perfect song in the finale just to lead you in to what you are going to do," Kelly Clarkson said of the original. "I cannot wait to hear this on the radio."
Article continues below advertisement
CammWess (Team John) sang Prince's "Purple Rain," before later in the night performing an original song called "Save It for Tomorrow."
"It's a really good song. It's instantly catchy. I can hear it on the radio right now," John Legend said. "It just feels like he's ready to be an artist, he's ready to make music that the whole world sound be listening to."
Article continues below advertisement
Going into the finals, Team Blake had a clear advantage: two contestants who made it all the way to the end. Todd Tilghman — a pastor who had never performed before his The Voice audition, but still managed to turn all four chairs — sang a cover of MercyMe's song, "I Can Only Imagine." He later performed an original song called, "Long Way Home."
Article continues below advertisement
Todd "breathed so much life into [the original song] that it just feels familiar," according to Blake. The judge added, "That's your gift. That's how easy it is for you to speak to the audience."
Article continues below advertisement
Also on Team Blake was Toneisha Harris, who was originally supposed to have auditioned for The Voice in 2012. However, her son was diagnosed with leukemia, so she had to back out in order to care for him. For part one of the finale, Toneisha performed "Faithfully." She also sang an original song titled, "My Superhero," a ballad she wrote after her son's diagnosis.
"There were times that I felt like I had to choose between family and music. This song brings it all full circle," Toneisha explained "Watching my son in his hospital bed and now watching my son help me set everything up for this second chance – this is a moment that I wasn't sure I would actually get."
Article continues below advertisement
So who won 'The Voice' 2020?
Since the final five already sang during part one of Season 18 finale, part two mostly consisted of non-consequential performances — but they were, of course, phenomenal. Each coach had the opportunity to perform a (virtual) duet with their team's finalist, which was an incredibly bittersweet segment.
Article continues below advertisement
All four coaches also offered solo performances — or in the case of Blake, another duet. John Legend sang a medley of his hits, Kelly Clarkson sang, "I Dare You," Nick Jonas sang a cover of "Until We Meet Again," and Blake Shelton and Gwen Stefani performed, "Nobody But You."
Other performers for the finale included Bon Jovi, Lady Antebellum, and the Jonas Brothers.
Which leads us to the big question: Who won The Voice 2020?
Drumroll please ....
The Season 18 winner of 'The Voice' is: Todd Tilghman
Article continues below advertisement
The Twitter reactions were intense; here are some of the best.
Todd had his fair amount of fans watching The Voice who were all excited about his big win. His coach, Blake, also jumped in to say how proud he was of Todd.
Article continues below advertisement
However, a pretty general consensus on Twitter is that the winner might have been a little off. Fan favorite Toneisha Harris has a good deal of her supporters suggesting that she really deserved the title.
Article continues below advertisement
Article continues below advertisement
Although we side with this person's tweet:
And that's a wrap, folks! Although the format of Season 18 of The Voice didn't play out as it normally would have — because of social distancing mandates in response to COVID-19 — the contestants didn't allow the transition to at-home performances trip them up in the slightest. Congrats to Todd!