Do Tessa and Hardin Get Their Happily Ever After in 'Ever After Happy'? (SPOILERS)
'After Ever Happy,' the fourth installment in the 'After' franchise, has arrived, and fans have to know: do Tessa and Hardin end up together?!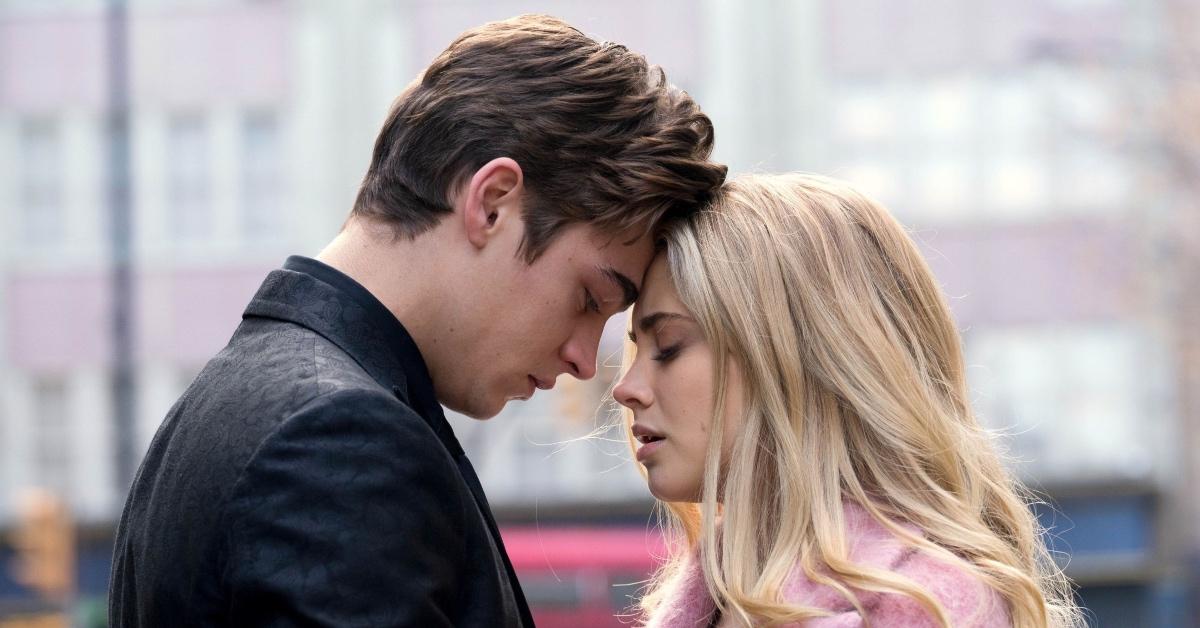 Spoiler alert: this article contains spoilers for After Ever Happy.
The Harry Styles fanfiction-turned-global-Wattpad-phenomenon heard around the world, the After franchise by Anna Todd follows Tessa Young (Josephine Langford), a dedicated student who enrolls at college only to find herself drawn to brooding bad boy Hardin Scott (Hero Fiennes-Tiffin).
Article continues below advertisement
Now a series of films from Voltage Pictures, the latest installment in the franchise is titled After Ever Happy. A fifth installment, After Everything, will be released in the future, but until then, fans have questions. Do Tessa and Hardin end up together in After Ever Happy? Is Tessa pregnant in the film!? Here's what to know.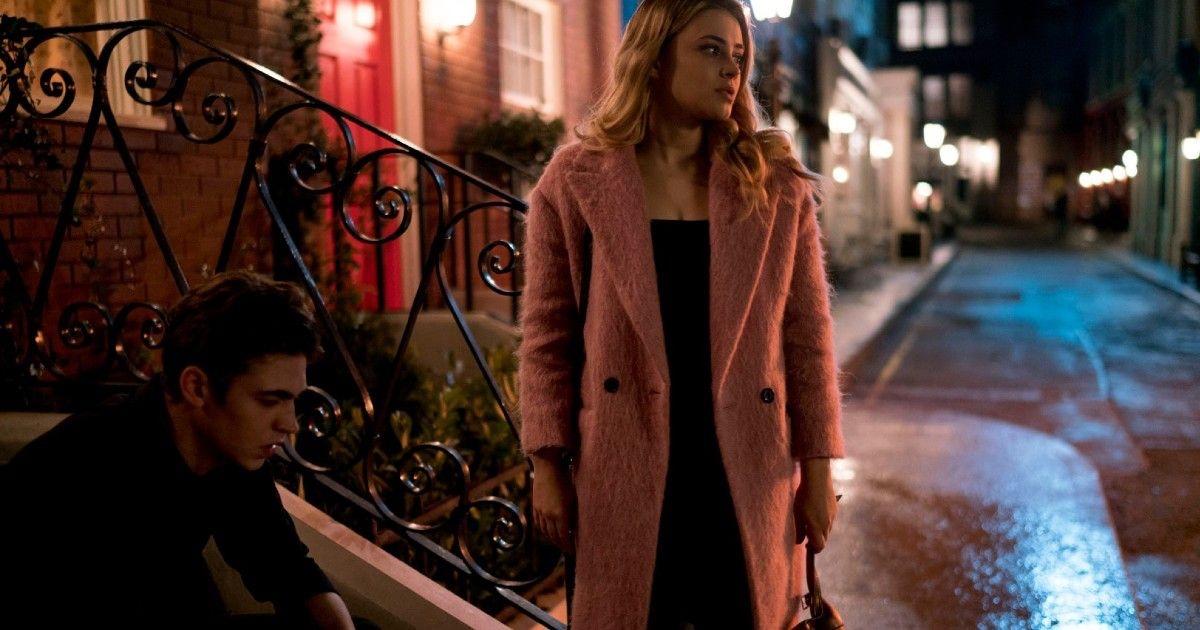 Article continues below advertisement
Do Tessa and Hardin end up together in 'After Ever Happy'?
The After film series and book series are primarily based around the tumultuous relationship between Tess and Hardin. At the end of the previous film, After We Fell, the duo grapples with relationship strains and familial obligations, especially as Tessa's alcoholic father, Richard, returns to her life.
During the events of After Ever Happy, Tessa and Hardin's relationship hangs in the balance once more. Hardin is unable to deal with his true father's identity and abandons Tessa in London to drown his sorrows in drink. She offers him a chance to leave for the US with her, but he declines, and she returns to find her father dead. Tessa initiates a breakup and says she's moving to New York with Hardin's brother, Landon.
Article continues below advertisement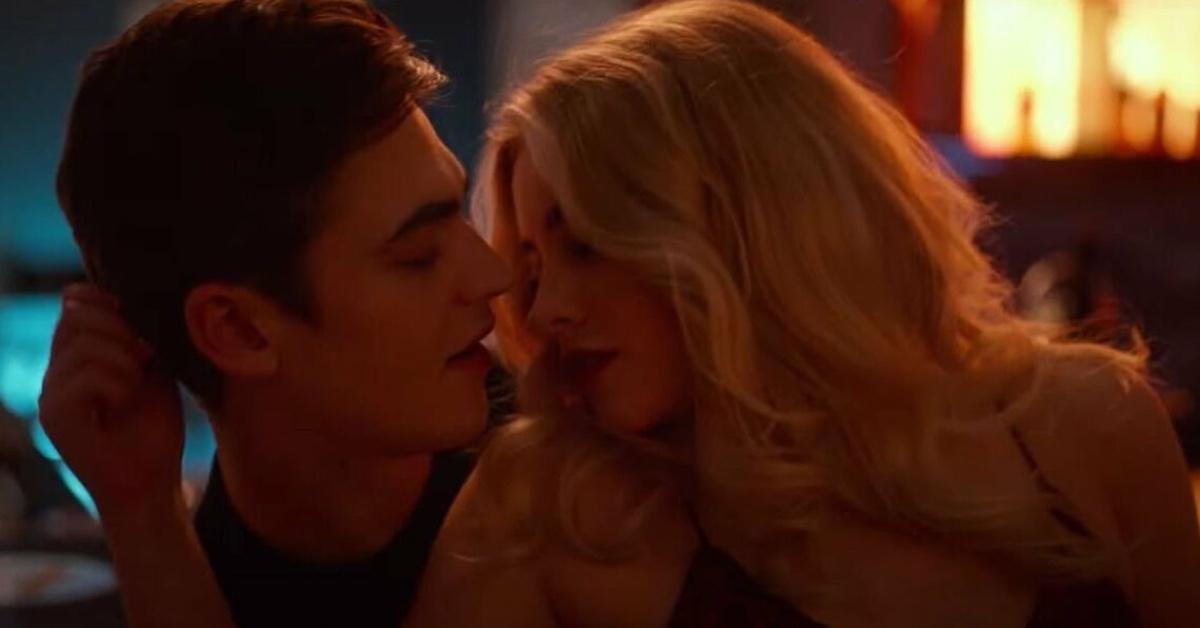 While they are apart, Tessa begins working at a restaurant with Landon, and Hardin begins attending Alcoholics Anonymous upon graduating from university. When Hardin visits New York, he and Tessa slowly reconnect, but when Tessa discovers a manuscript about their relationship in Hardin's belongings, she becomes upset and ends their relationship.
After the book's publication, she attends one of Hardin's book signings but doesn't approach him after misinterpreting a glance between Hardin and a woman in the crowd.
Article continues below advertisement
Does Tessa get pregnant in 'After Ever Happy'?
During the events of After We Fell, Tessa asks to start birth control at the gynecologist's office and is told that she has an issue with her cervix that indicates she may never conceive children. While there is no suggestion that Tessa becomes pregnant in After Ever Happy, the film franchise will continue with a sequel film exploring the lives of Tessa and Hardin's eventual children.
Article continues below advertisement
Although details of the fifth installment in the franchise, titled, After Everything, are scarce, fans can eventually count on the untitled sequel film, which, according to Teen Vogue, will follow Scott siblings Emery and Auden and their cousin Addy. While the three children are reportedly discussed in the epilogue of the book After Ever Happy, there's no indication Tessa is pregnant in the film version — maybe that will change in After Everything?
After Ever Happy is now available for streaming on Netflix, Prime Video, Apple TV and Youtube as well as On Demand.