Do the Customers Get Paid to Showcase Their Trinkets and Memorabilia on History's Hit Series 'Pawn Stars'?
The History Channel's long-running series 'Pawn Stars' sees plenty of wacky and quirky customers enter Gold & Silver Pawn Shop. Do they get paid to appear on the show?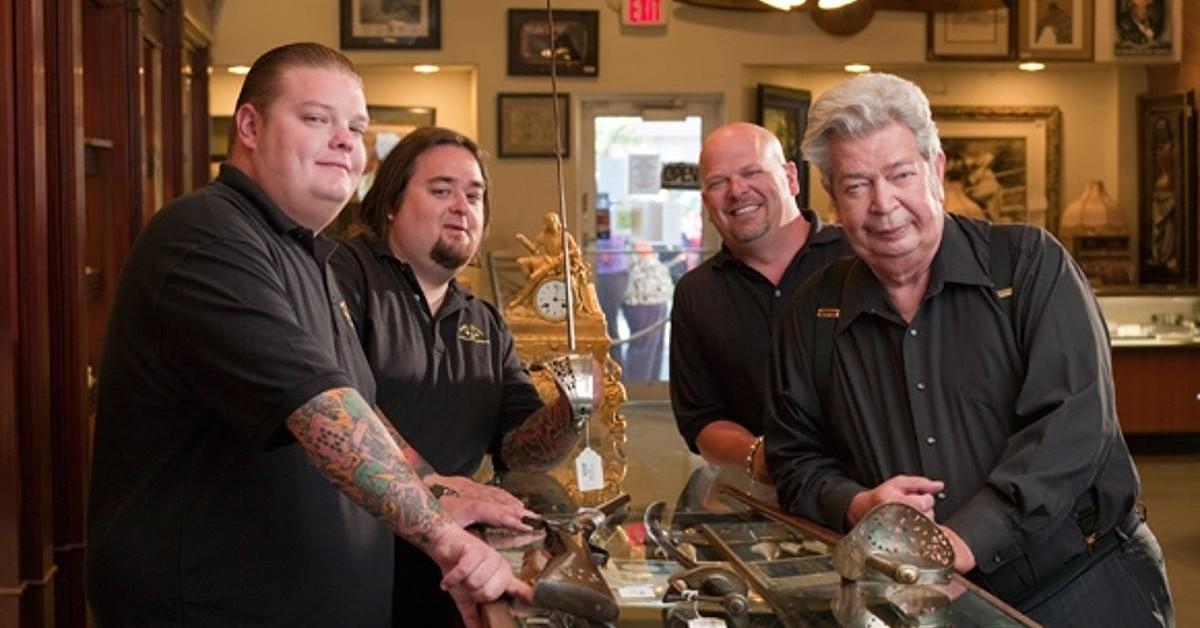 The glitzy and gaudy city of Las Vegas is home to the now-famous Gold & Silver Pawn Shop, which is run by three generations of the Harrison family (though Richard "Old Man" Harrison passed in 2018). Now on Season 19, the History Channel and A&E Network's Pawn Stars reality series has showcased the ins and outs of running said pawn shop since 2009, and fans still look forward to seeing what weird and wacky tchotchkes customers bring in, hoping to make a quick buck.
Article continues below advertisement
Whether it be a 50-year-old waffle iron, an eerie set of Dionne quintuplet dolls, or a pricy can of elephant feces, the Harrison boys have seen it all. And while some odd pieces surprisingly boast a hefty value, others are simply worthy of the trash. Aside from shop owner and executive producer Rick Harrison and his family, much of the fun of Pawn Stars stems from the quirky, eccentric customers who flood the joint. So, do the customers/sellers get paid to appear on Pawn Stars?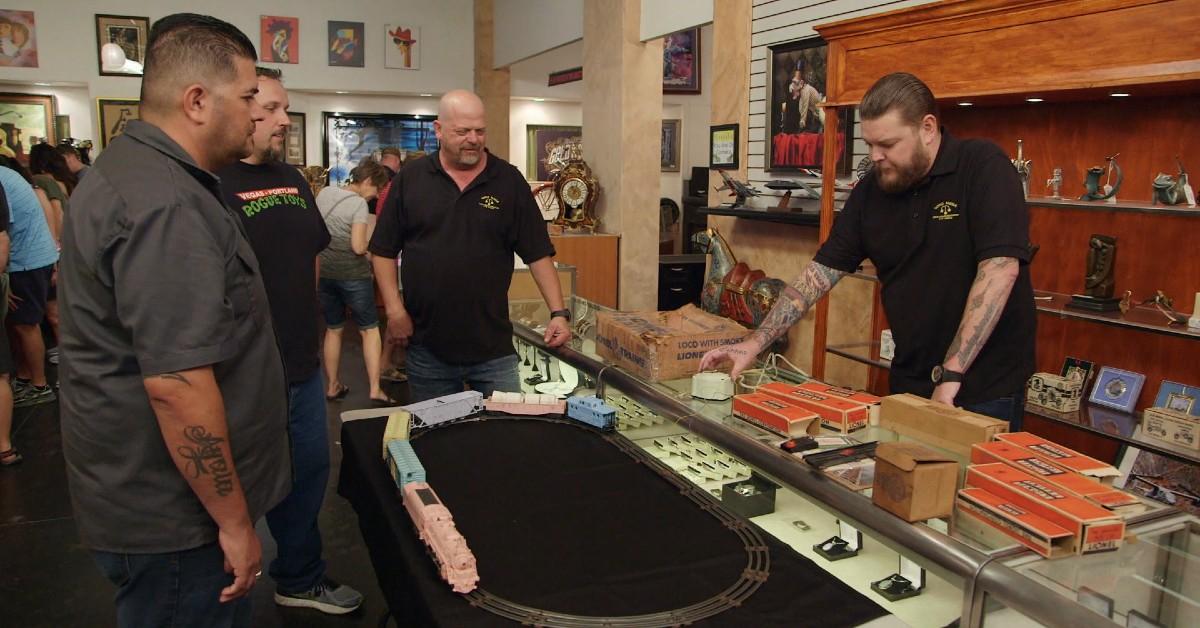 Article continues below advertisement
Do customers get paid to appear on 'Pawn Stars'?
Similar shows, like Antiques Roadshow, don't pay its subjects a penny (the long-running PBS series doesn't even pay appraisers), so it isn't too surprising to learn that the customers/sellers on Pawn Stars aren't compensated for their 15 minutes of fame. In fact, just getting on Pawn Stars is a feat these days.
Given the show's popularity, many people hope to come in with a bogus item and get their prepped and primed faces on TV, but that just won't fly anymore. Even if you genuinely have an interesting, one-of-a-kind item worth selling, you likely won't wind up on the show or deal with the Harrisons themselves. They're just too Hollywood now.
Article continues below advertisement
Do experts get paid for their services on 'Pawn Stars'?
"I've got a buddy I'd like to call to come have a look at this," Rick Harrison will often utter, referring to one of his handy experts. Shockingly, experts aren't paid for their niche expertise on Pawn Stars either. Antique restorer Bob Yuhas, arms and armor specialist Sean Rich, and history and museum expert Mark Hall-Patton, for example, aren't financially rewarded for their services. Shouldn't they be? Well, when you consider the free publicity they get, Pawn Stars really elevates their careers.
Article continues below advertisement
Specifically, sports memorabilia expert Jeremy Brown saw his business "dramatically" boom after appearing on Pawn Stars a number of times. His Ultimate Sports Cards and Memorabilia store started doing so well that he decided to move it from inside a tiny Las Vegas strip mall to a space twice its size and closer to Gold & Silver Pawn Shop.
Back in 2014, Jeremy told Deadline that, in comparison to what it once was, the positive shift in business was like "night and day." The sports paraphernalia oracle warmly disclosed that national treasure Pawn Stars "has done wonders for our shop."
So while customers don't particularly benefit from appearing on Pawn Stars (unless they manage to make a killer sale), experts are gifted with the career boost of a lifetime.
Season 19 episodes of Pawn Stars air Saturdays at 9 p.m. EST on History.