What Is Rick Harrison's Net Worth? The 'Pawn Stars' Head Honcho Was Sued by His Mom
What is 'Pawn Stars' mainstay Rick Harrison's net worth? Here's what to know about the History Channel reality TV star, including a recent lawsuit.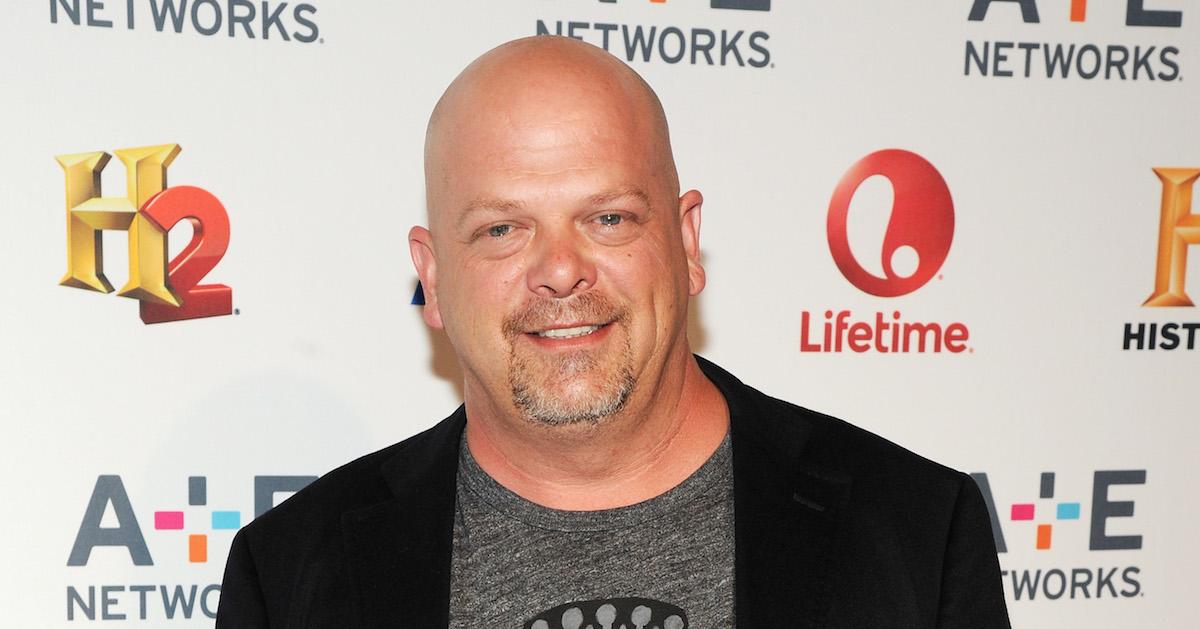 Even though fans of History Channel's Pawn Stars constantly question whether the show is real or staged, that doesn't make it any less fun to watch! First premiering in 2009, the reality TV show— which focuses on a family-run pawn shop located in the Las Vegas area — has clearly resonated with audiences.
Article continues below advertisement
The Harrison family has been running their pawn shop for three successive generations, and at this point, they know exactly what to look out for when deciphering which items are truly valuable.
Of course, viewers are curious to know more about owner Rick Harrison — what's his net worth? And what's happening with the lawsuit his mother brought against him? Let's get into it.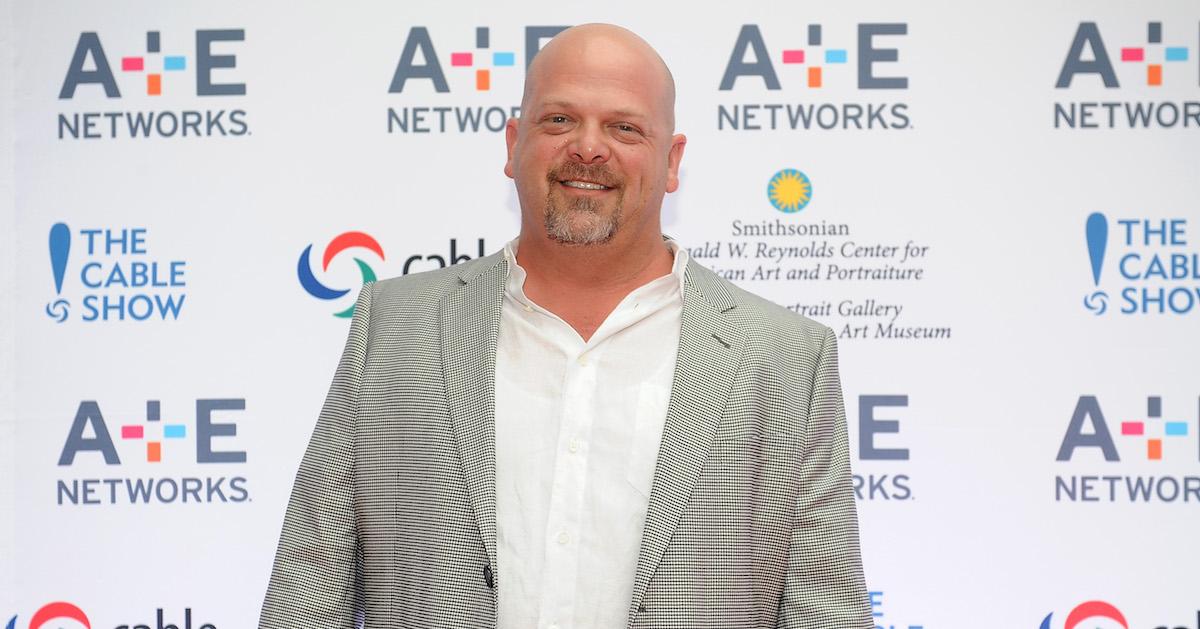 Article continues below advertisement
What is Rick Harrison's net worth? The 'Pawn Stars' head honcho has done well for himself.
Running the successful Gold and Silver Pawn Shop in Las Vegas has obviously been financially lucrative for Rick Harrison. His time as a businessman and reality TV personality has certainly helped beef up his earnings over the years. According to Celebrity Net Worth, he has a net worth of $9 million.
Rick Harrison
Pawn Shop Owner, Reality TV Star, Businessman
Rick Harrison is the owner of Gold and Silver Pawn Shop in Las Vegas. He is best known for starring on History Channel's Pawn Stars.
Birthdate: March 22, 1965
Birthplace: Lexington, N.C.
Birth name: Richard Kevin Harrison
Marriages: Kim Harrison​​ (m. 1982–1985), ​Tracy Harrison ​​(m. 1986–2011)​, Deanna Burditt​​ (m. 2013–2021)
Children: Jake Harrison, Adam Harrison, Corey Harrison
Article continues below advertisement
Rick's father first opened the store in Vegas as a coin shop in 1981; it would eventually relocate over the years before becoming a pawn shop near the Las Vegas strip in 1989.
As Celebrity Net Worth notes, Rick pitched the idea of a reality TV show for four years, and it almost ended up getting picked up by HBO or YouTube. History Channel ended up snagging the rights to the show, and it's now considered one of its highest-rated shows ever.
Because of the show's massive popularity, Rick's real estate decisions are also pretty impressive. The outlet reports that he sold his Summerlin home on the outskirts of Las Vegas for $3.99 million in 2019. The country club–style home was brand-new to him when he bought it in 2016, but he made it even better by spending $600,000 on renovations before placing it back up for sale in order to turn a profit.
Article continues below advertisement
What was Rick Harrison's life like before reaching his current impressive net worth?
Rick was born in North Carolina in 1965 and raised in California. Rick's family eventually relocated to Las Vegas in 1981. Sin City is where he's been ever since. When Rick was only 17 years old, his teenage girlfriend Kim got pregnant. Sadly, she had a miscarriage, but they decided to get married anyway and continue working toward building a family.
They brought two kids into the world before calling it quits. Rick married a second wife named Tracy nine months later but that marriage didn't work out either. He ended up walking down the aisle a third time in 2013 with Deanna Burditt, but the two officially divorced in 2021.
Article continues below advertisement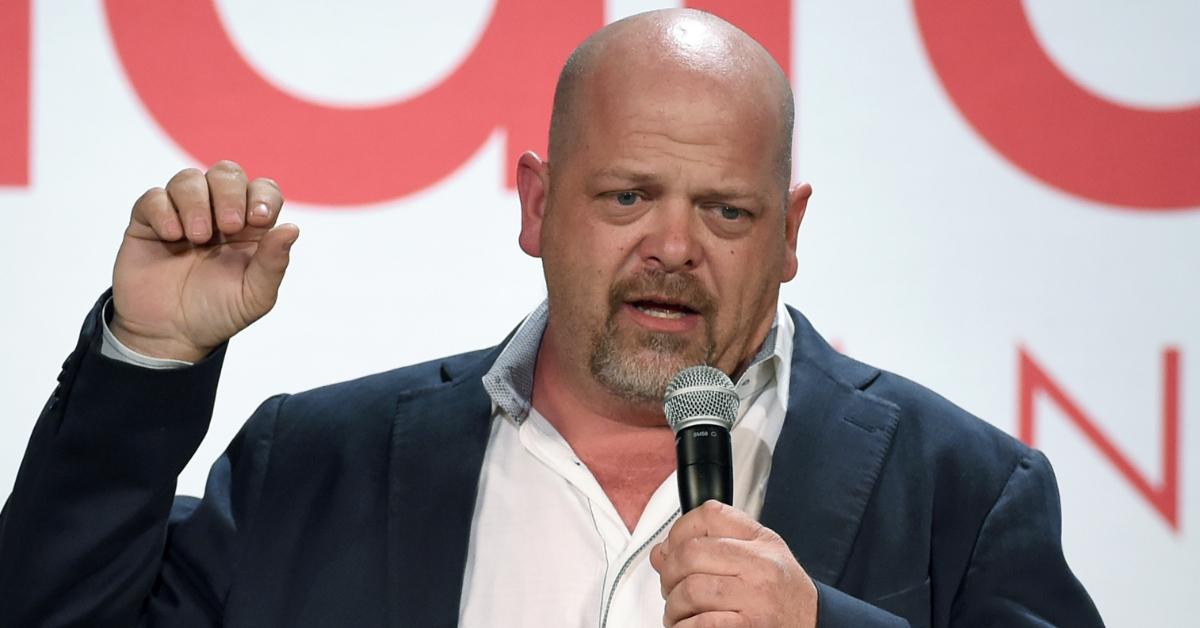 In February 2022, Rick Harrison's mother sued him.
Although Rick has had plenty of successes as a reality television star, life hasn't been without its obstacles. Namely, Rick is now facing a serious lawsuit from none other than his own mother. Indeed, the veteran pawn shop proprietor is being sued by Joanne Harrison over claims that he coerced her out of her shares in their family pawn shop business and then mismanaged the family's wealth for years after.
Per the Las Vegas Review-Journal, Rick is accused of making his mother sign over her 51 percent ownership stake in the company while she was "in a coma and was being cared for in the ICU at Valley Hospital."
Joanne further alleges that after her husband, Richard "The Old Man" Harrison, died in 2018, Rick hid details about his substantial savings as well as cut her off from her past monthly living stipend of $25,000. The case is still developing as of the time of writing.